All About My Dad father's day questionnaire is the perfect gift for any father figure in your life! It is an excellent way to show your dad how much you care about him.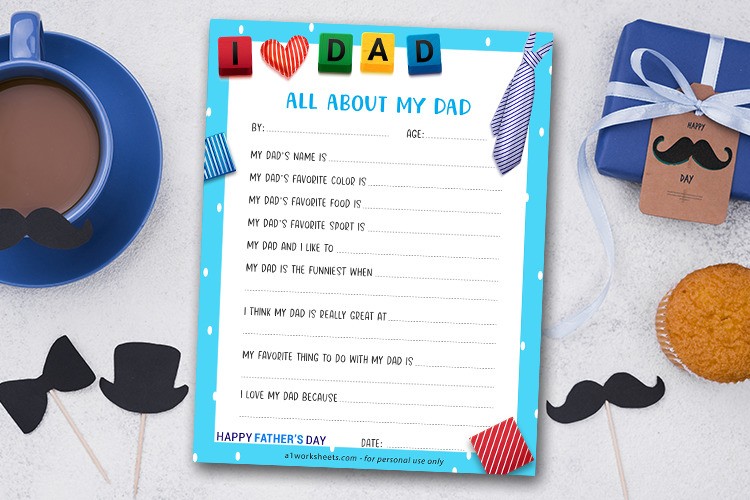 This post contains affiliate links and we will earn commission if you buy the products through those links. For more information, please read our disclosures here
Father's Day is just around the corner, and we have the perfect printable for you! This questionnaire is all about dad and will surely bring out some laughs.
A perfect gift for Father's Day, that is so real and so thoughtful. These All about my Dad printables are a great activity for Dad's special day. Kids will have a blast putting this questionnaire together. What a fun and classic way to celebrate your dad.
Free Printable All About My Dad Questionnaire
Dads are amazing! They are always there for us, whether we need help with our homework or want someone to play catch with in the backyard.
This Father's Day, let's show our dads how much we appreciate them with this special All About My Dad questionnaire.
Celebrate your favorite father figure in a special way that's simple yet thoughtful. Whether he's a grandpa, stepdad, or just an awesome guy in general.
You can use these printables to make cards, decorate his office space, or even create fun photo memories with him.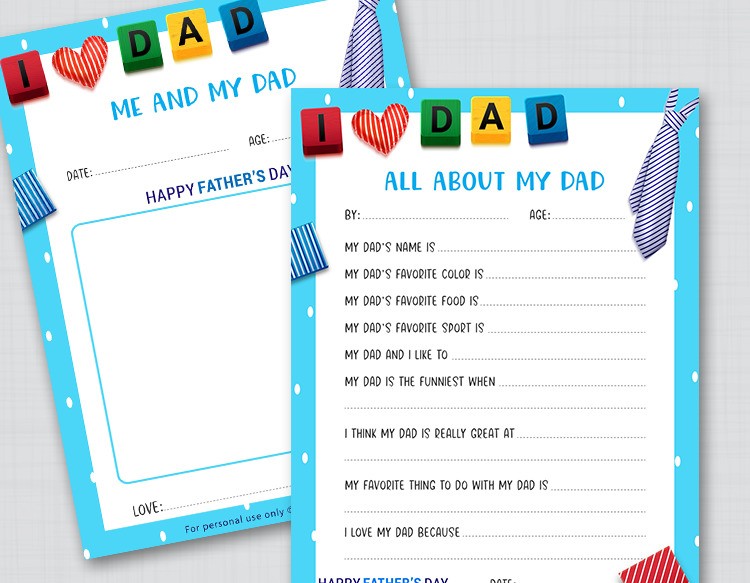 Just download, print, and have your child fill it out. Once complete, mothers can either read the answers aloud or present the questionnaire to dad as a gift.
This one makes for a fun father-child activity, as well as a great way to learn more about dad and all his favorite things!
All About Dad Questionnaire: A Perfect DIY Gift Idea
There are so many ways to show how much he means to you and these free printables will help make it extra special. These All About My Dad Printables make for perfectly personalized gifts for dads.
Have your children fill these out every year and store these as keepsakes for years to come. It's always so much fun to see these from yesteryears and have a good laugh.
Since kids get to fill in the date and their age, it will be fun to see how their answers change over the years.
There is the one for All About My Dad Printable. Files are in the form of printable PDF. Littles can draw or paste a picture of themselves with their dad on the second printable sheet.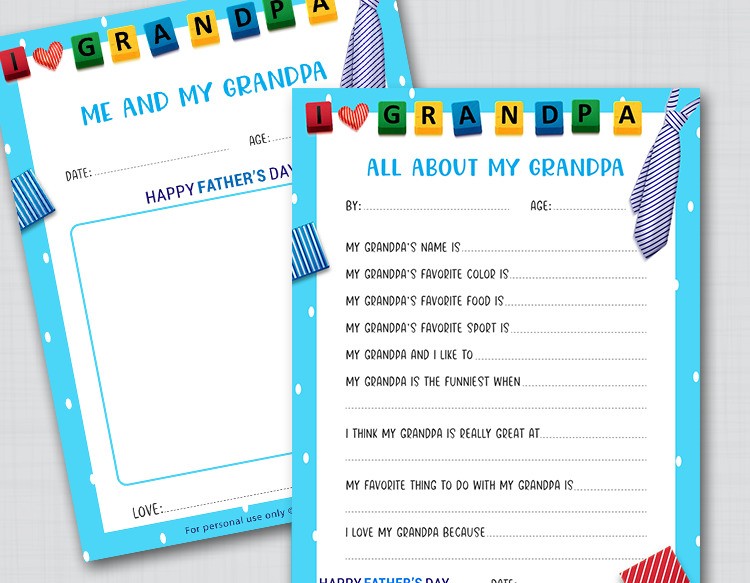 Make sure to add a photo of you and your dad! Once you're done, give the questionnaire to your dad and watch his face light up with pride.
These printables are such a cute way for kids to express their thoughts and feelings in their handwriting when they answer these questions about their dad and granddad(s).
There is the one for All About My Grandpa Printable. Kids can draw or paste a picture of themselves with their Grandpa on an additional printable.
Happy Father's Day Printables
Little ones will definitely look forward to doing it every year. These can be done in a classroom setting, where kids can fill out the answers to these questions.
This is a great activity for kids as well as dads. Some of the answers can be hilarious yet honestly brutal. Others will be highly unexpected. In any case, it sure will be a lot of fun for everyone.
All About My Dad – Father's Day Printables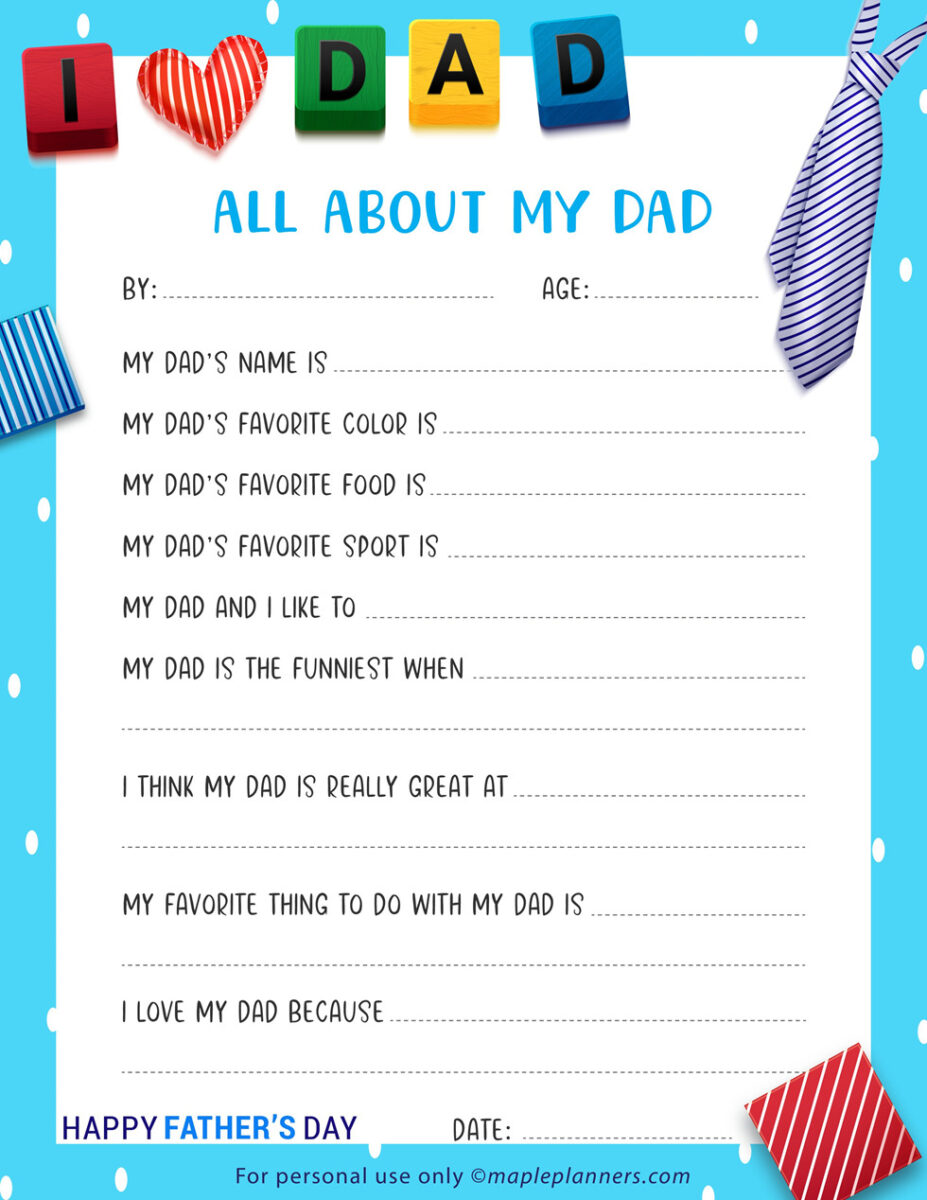 All About My Grandpa – Father's Day Printables
Download All About My Dad Printables
Make sure to download and print your copy. Hand it over to your kids a few days before Father's Day so that they have enough time to answer these questions.
And then just wait for the fun moments on a special day, when they read these out aloud.
These can be printed on standard letter size paper (8.5×11 inches). Also, remember to have the kids put the date and their age on these printable pages.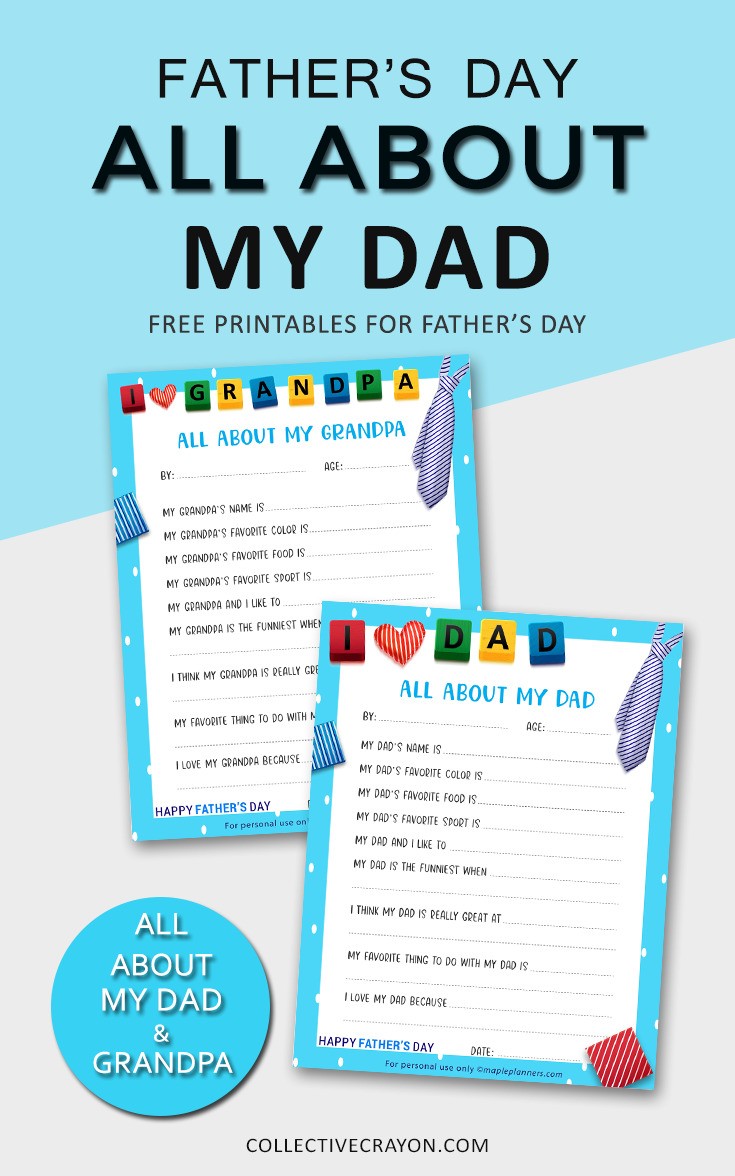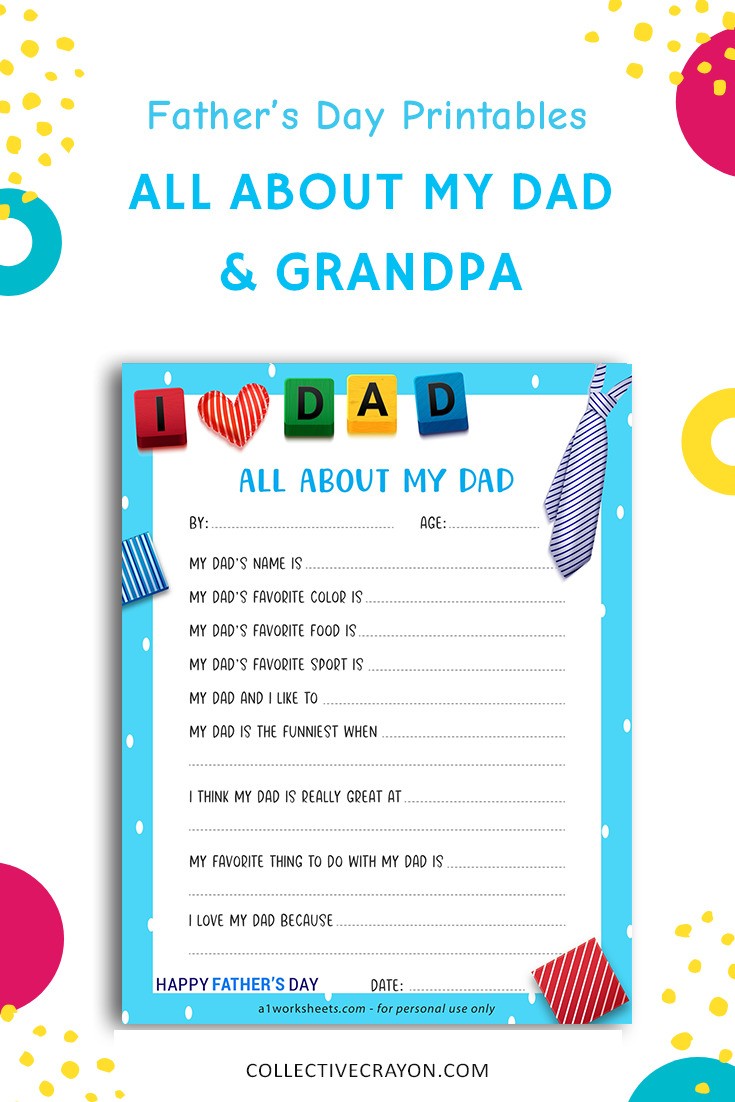 How are you planning to celebrate Father's Day? Please share in the comments below.