St. Patrick's Day Memory Game
Download free printable St. Patrick's Day Memory Game. For more similar Memory Games templates, browse our free printable library. Simply download and print them at home or office.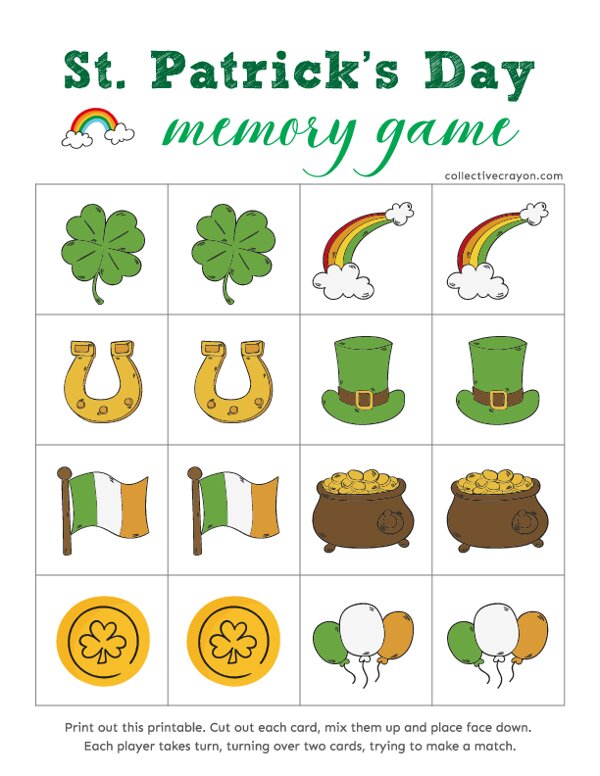 Scroll down for print and download options
Celebrate St. Patrick's Day holidays with our free printable Memory Matching Game! Perfect for kids, this fun and interactive game require players to find matching pairs from a series of cards.
To play this game, download and print out this printable, cut out each card, mix them up and place them face down. Each player takes a turn, turning over two cards, trying to make a match.
Just download the file, print out the cards, and let the fun begin! This is sure to be a St. Patrick's Day they won't forget anytime soon.
St. Patrick's Day Memory Game