Winter Scattergories
Download free printable Winter Scattergories. For more similar Winter templates, browse our free printable library. Simply download and print them at home or office.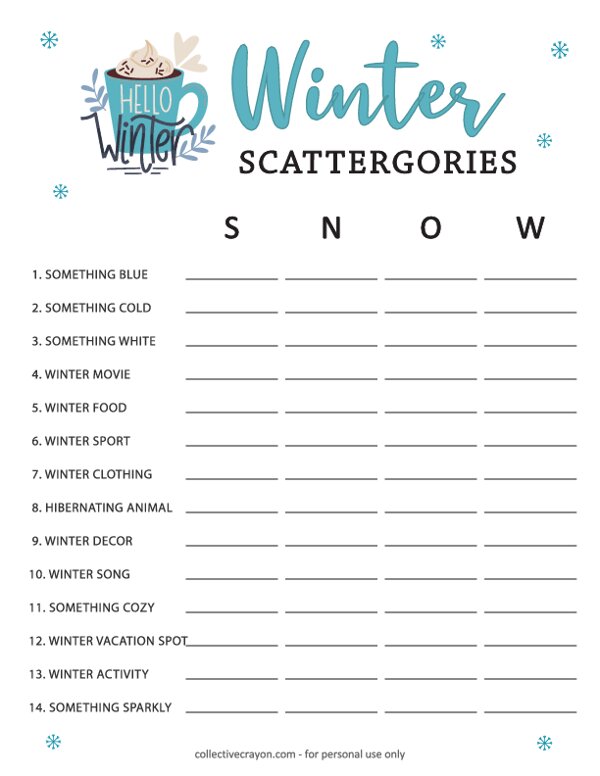 Scroll down for print and download options
Winter is here, and with it comes lots of snow! Whether you love or dread the white powdery stuff, there's no doubt that playing in the snow adds just a little something extra to wintertime.
To encourage everyone to make the most of this season, we've created free printable Winter Scattergories cards featuring one special word: SNOW!
Enjoy having some family fun as you attempt to name different objects related to this wintry weather—from animals foraging out in the cold to activities made better by that extra blanket of snow.
Teachers and educators can also use these printables in classrooms, giving kids a break from regular classwork while still learning new words and practicing their spelling skills simultaneously!