All About My Mom questionnaire is a fun and free printable that asks all about your mom's favorite things. Simply print it out, fill it in, and give it to her on Mother's Day. She will be sure to love it and cherish it!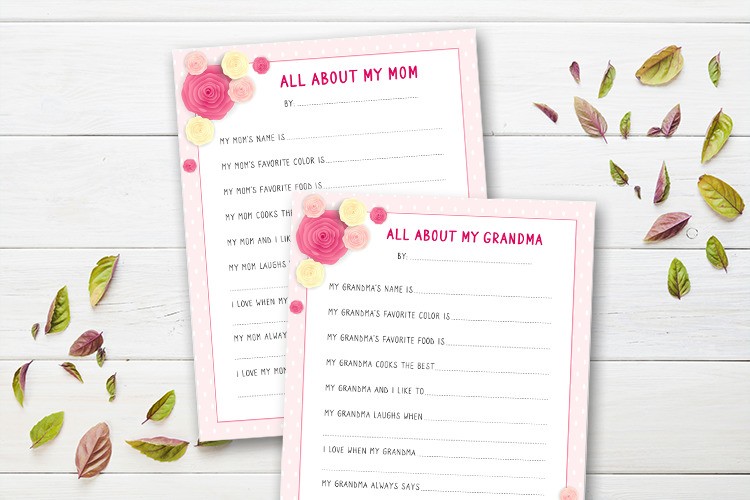 This post contains affiliate links and we will earn commission if you buy the products through those links. For more information, please read our disclosures here
The second Sunday of May means Mother's Day! If you're looking for some mother's day gift ideas, look no further. All About My Mom and My Grandma Printables are just one of the fun ways to make the day special. Kids can write in their own words what they think about their mom and grandma.
Free Printable All About My Mom Questionnaire
This mother's day questionnaire is perfect for letting your mom or grandma know just how special she is. What a great way to show her some love and appreciation. These also make for a great keepsake.
These free mother's day printables include questions about her favorite colors, favorite food, what kids love about her, and the favorite thing she always says – basically light-hearted and fun questions.
Have the kids read the answers aloud on Mother's Day. Get ready for a good laugh because we know kids say the funniest things and can be brutally honest. Some of the answers may be very unexpected.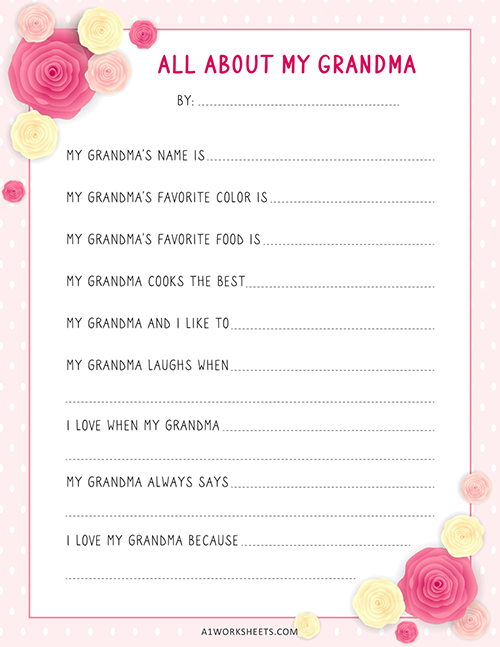 Kids will have so much fun filling out these simple questions every year. This may soon become one of their favorite traditions.
You can create a mom book and save this year after year. These are also perfect for classroom use. Teachers can print these and have the students fill them in the classroom.
There is the one with All about my Mom and another one with This is what my mom looks like: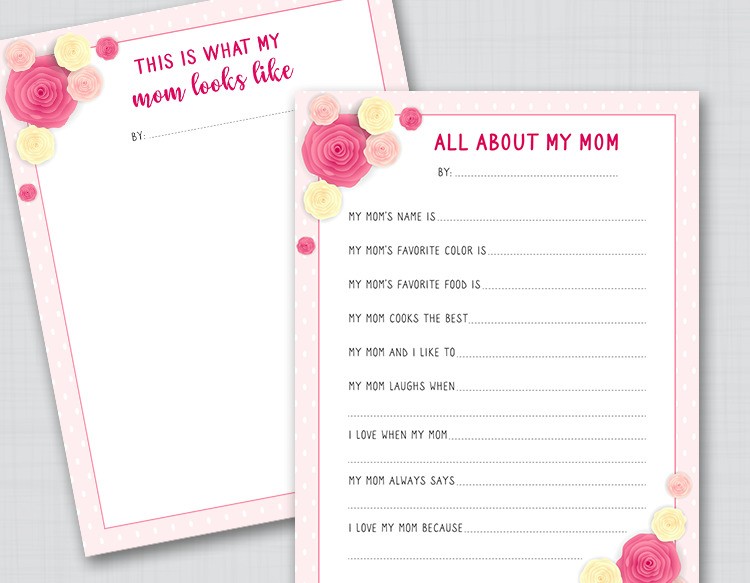 With these mother's day interview questions, kids can express their thoughts in handwriting. They will enjoy making a picture of mom on the second printable.
All about my Grandma Questionnaires
Here's the grandma version.
Free Printable All about my Grandma and another one with This is what my Grandma looks like: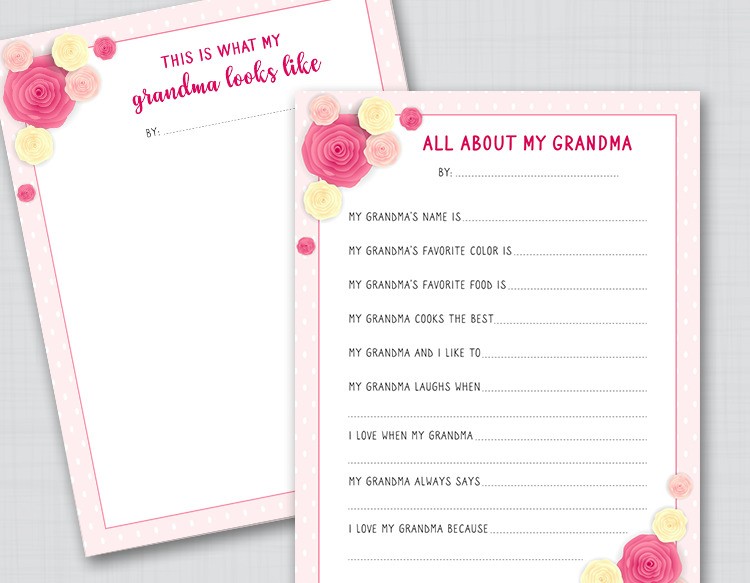 DIY Mother's Day Gift Ideas
Even though store-bought candies and cake may sound like great mother's day gift ideas, homemade gifts still feel more special for a very special person.
Consider making handmade gifts or coloring pages. How about these cupcake toppers that say "Best Mom Ever" or a DIY Coupon Book?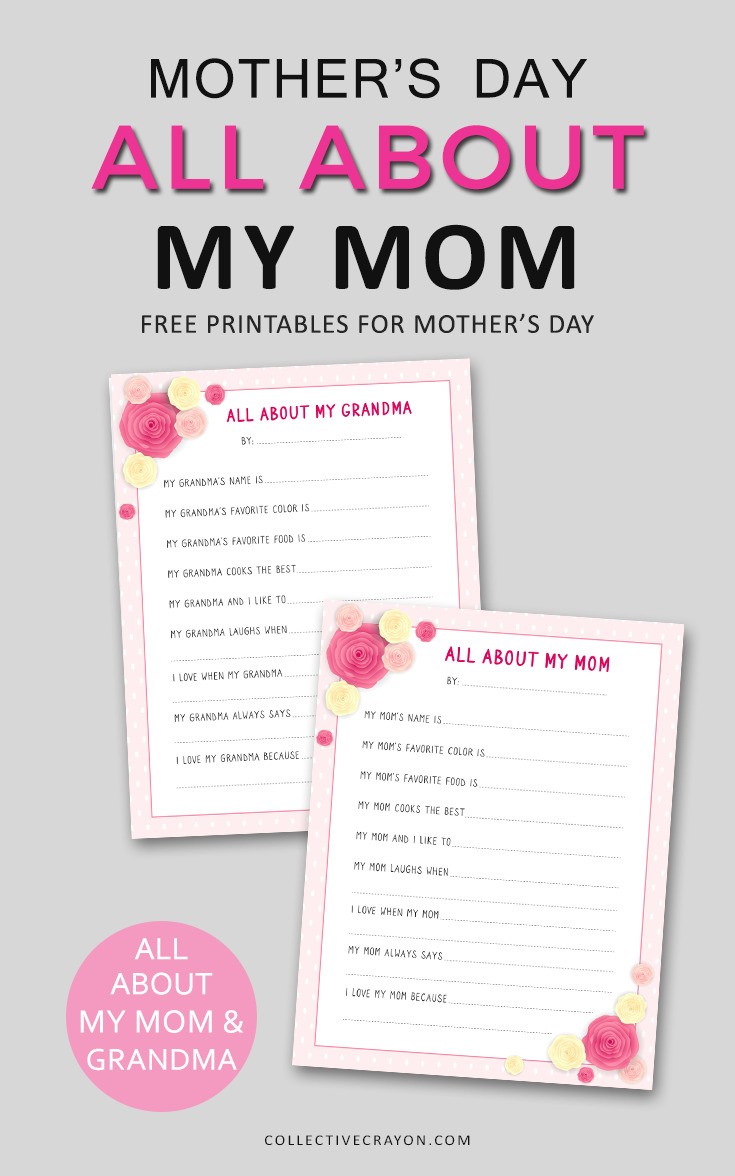 You can also put together a meaningful gift basket full of your mom's favorite things. Whatever you choose to do, remember that it's the thought that counts!
Your mom will surely appreciate any special gift from the heart. If you got busy and forgot to put together something for your mom, these DIY gifts make perfect last-minute mother's day gift ideas.
Download All About My Mom – Mother's Day Printables
Make sure to download the free printables at the bottom of this post and print your copy of the printable pdfs. Use white cardstock paper for the best results.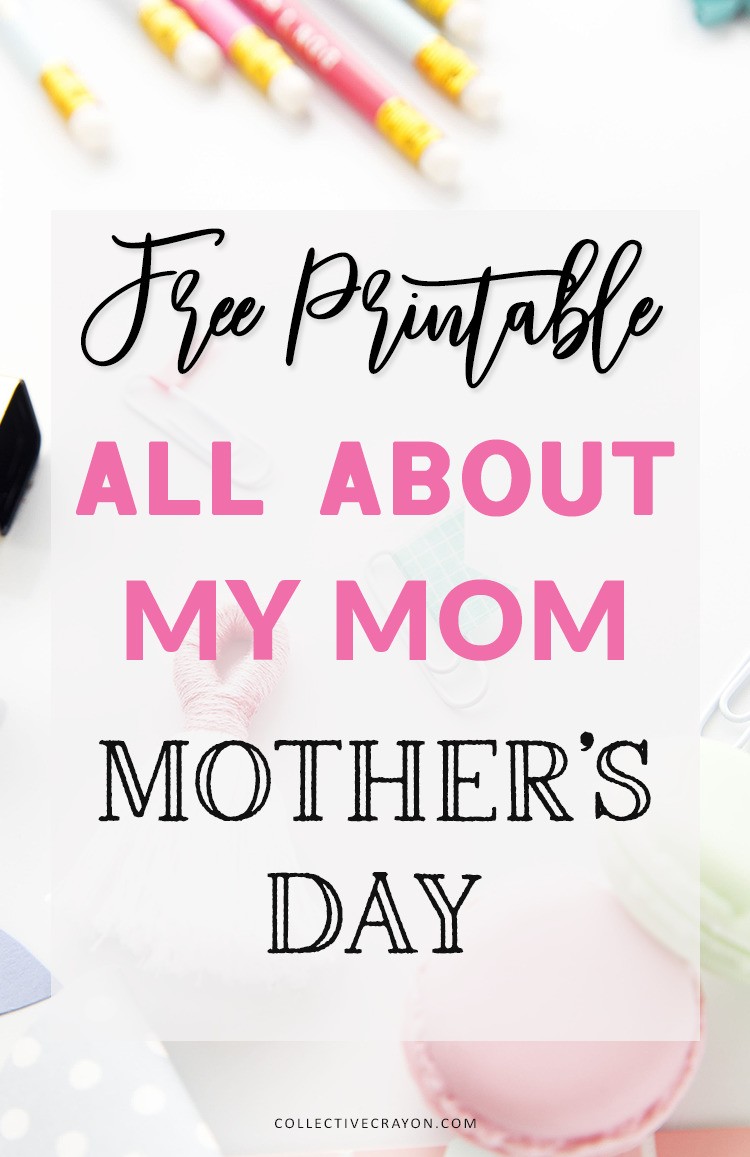 Hand it over to the kids, and just wait for the fun moments on a special day. The best part will be when they read their answers out aloud.
They will enjoy doing this easy activity while sharing the special moments with family.
These can be printed on letter-size paper (8.5×11 inches). Kids can put their names and the date on these printable pages. We also have All About my Dad Questionnaire for father's day. Make sure to check it out.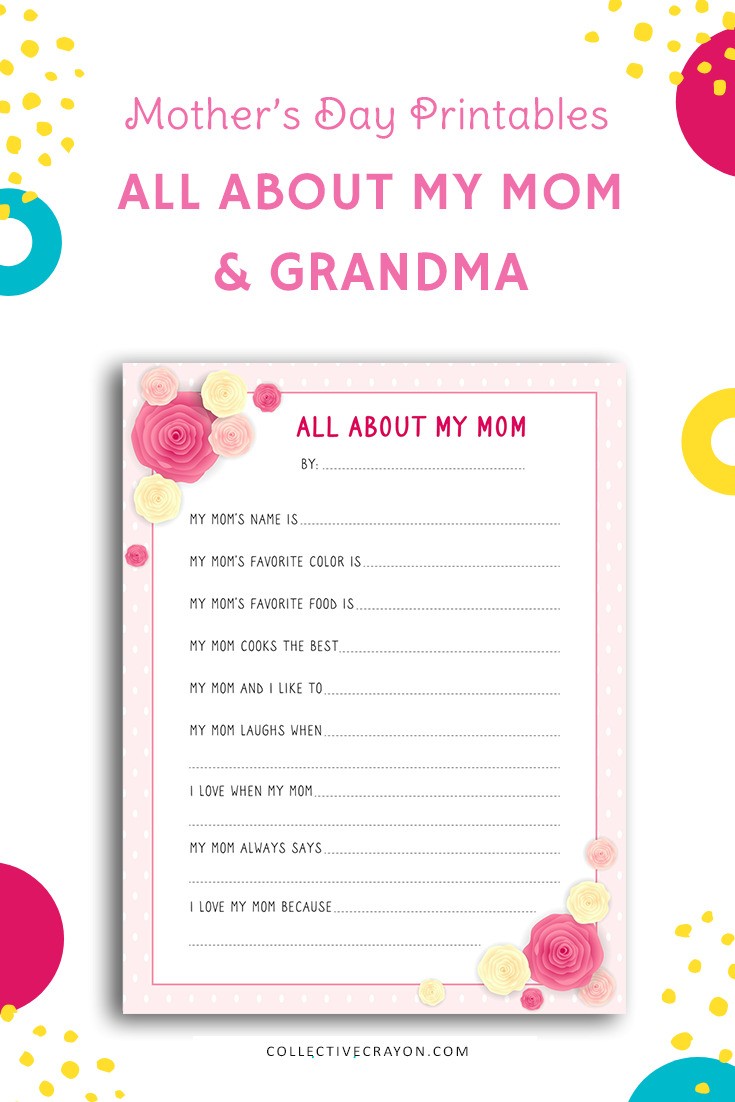 Download All About My Mom Free Printable
Happy Mother's Day