This DIY homemade play dough recipe is easy to make at home. It is a great sensory activity for kids and is sure to keep them entertained for hours.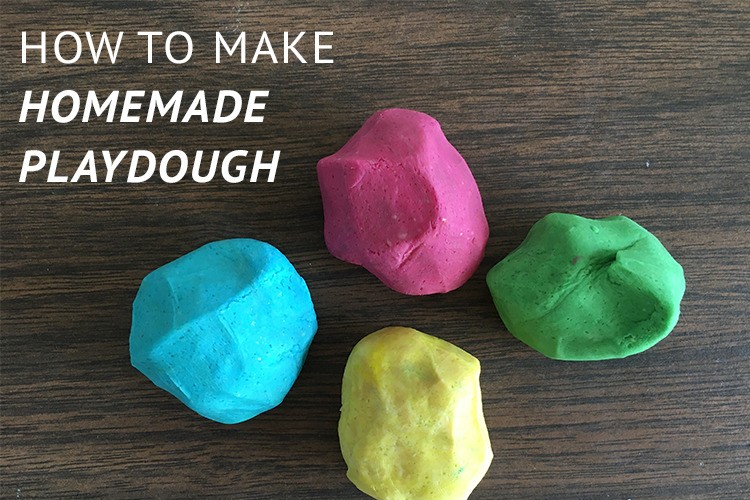 This post contains affiliate links and we will earn commission if you buy the products through those links. For more information, please read our disclosures here
Little kids love to get their hands dirty, whether it's finger-painting, playing in the mud, or squishing Play Dough between their fingers.
Sensory activities like these are important for helping kids to explore their world and develop their fine motor skills. Play Dough is a great material for sensory activities because it's soft and pliable, but it can also be a bit pricey to buy and it often contains harmful chemicals.
Luckily, it's easy to make your own Play Dough at home with just a few simple ingredients. This no-bake DIY version is safe for little ones to play with, and it only takes minutes to make. This play dough is perfect for kids of all ages, and it's a great way to keep them entertained for hours on end.
Plus, you can customize the color and scent to your liking. So next time your little one is begging to play with Play-Doh, whip up a batch of this easy homemade play dough instead.
DIY Homemade Play Dough Recipe
You only need a few ingredients to make this recipe.
Ingredients:
All-Purpose Flour (4 tbsp);
Salt (2 tbsp);
Water (2 tbsp);
Food Coloring (optional)
How to make DIY Homemade Play Dough at Home
In a bowl, add the all-purpose flour and salt. Whisk to combine.
Add water little by little.
Knead the mix well.
Add more water if needed.
Make sure to get a good consistency.
If the dough seems too sticky, add more flour, if it's too dry, sprinkle some water.
Add food coloring to make them colorful.
Is this DIY Homemade Play Dough safe for children?
Play dough is a beloved childhood toy, and it's one that can be easily made at home. This recipe uses only a few ingredients, and it's completely safe for children.
No chemicals or toxins are used in this play dough, so you can feel good about letting your kids play with it.
You can store the dough in an airtight container for later use, or you can use it right away.
This recipe is quick and easy to make, and it's a great way to keep your kids entertained on a rainy day.
Your questions about DIY Homemade Play Dough answered …
How long does this recipe take to make?
This recipe is quick and easy to make, and it only takes minutes to prepare.
Can I add food coloring to the dough?
Adding food coloring is totally optional. However, you can add the food coloring of your choice to make it vibrant and colorful.
How should I store the dough when not in use?
Store the play dough in a ziplock or an airtight container, when not in use. This will keep it fresh and pliable for future use.
Can I use this dough with cookie cutters?
Sure, you can make different shapes out of this play dough by using different cookie cutters. Alternatively, you can just let your kids squish and mold it with their hands. Either way, they're sure to have a blast!
What is the best way to clean up after playing with this dough?
If you're planning on using this dough with small children, we recommend covering your work surface with a disposable tablecloth or sheet. This will make cleanup quick and easy. Alternatively, you can just let the dough dry out and then vacuum it up. Either way, be sure to keep an eye on your little ones while they're playing to avoid any messes.
How long will this dough last?
We recommend using it within a few weeks for best results, but you can store it in an airtight container to make it last a few months.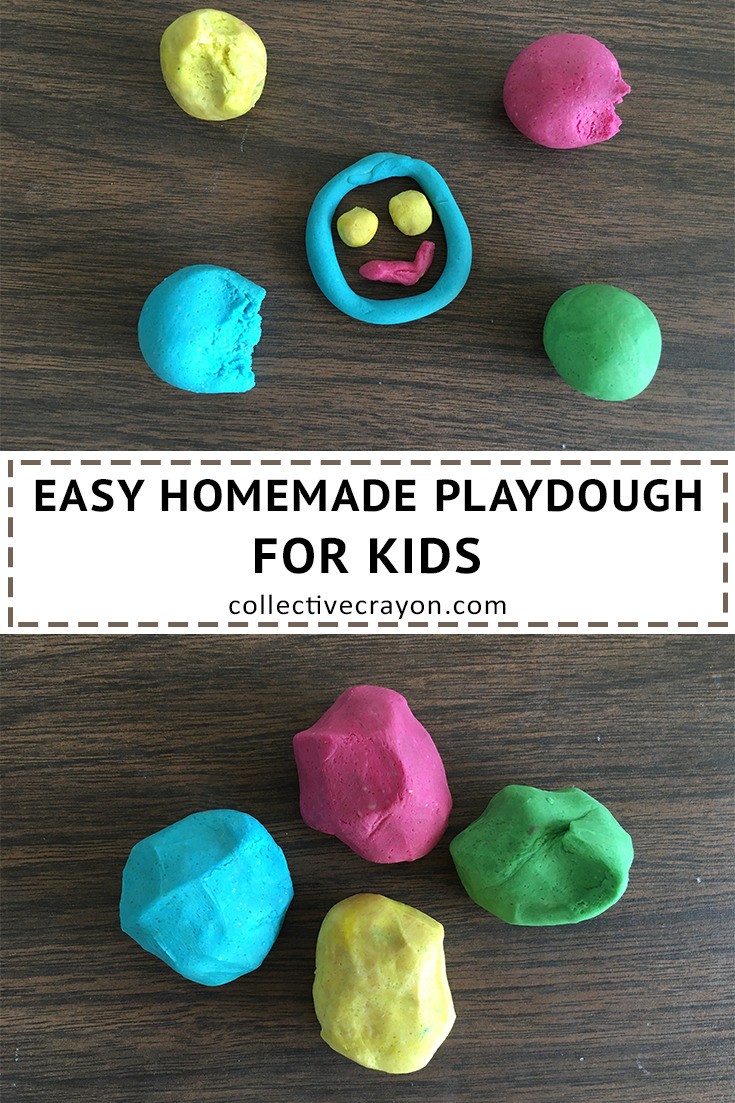 Can I use this dough with a Play-Dough set?
Yes, this dough is compatible with most Play-Doh sets. It's the perfect way to add a personal touch to your child's favorite toy!
What else can I do with this dough?
The possibilities are endless! This dough can be used for arts and crafts, or as a stress relief toy. It's also great for sensory play and fine motor skill development.
What if the play dough becomes too sticky?
Simply add more flour to the surface if the play dough becomes sticky.
What if it becomes too dry?
Add a few drops of water until it reaches the desired consistency. And remember, have fun with it! Get the children to be creative and let their imagination run wild.
Now that you have all of the ingredients and instructions, it's time to get started on your very own batch of homemade play dough! We hope you enjoy this easy and fun recipe. Be sure to share it with your family and friends, and let us know how it turned out in the comments below. Happy crafting!