These dinosaur coloring pages are a great way to help your child develop fine motor skills and are also a lot of fun! So download and print these fun coloring pages for your little dinosaur lovers.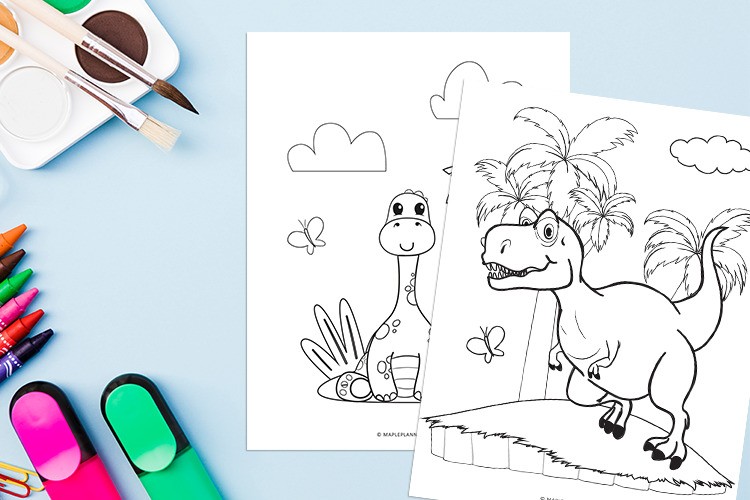 This post contains affiliate links and we will earn commission if you buy the products through those links. For more information, please read our disclosures here
Do you have a little one who is obsessed with dinosaurs? If so, we have the perfect printable for you!
Free Printable Dinosaur Coloring Pages for Kids
Coloring pages provide a great opportunity to bond with your child and spend quality time together. No matter what kind of dinosaur coloring page you choose, your child will have a blast.
So download a dinosaur coloring sheet (or two) and print it out on standard letter-size paper. Grab some crayons or colored pencils. Enjoy with the entire family.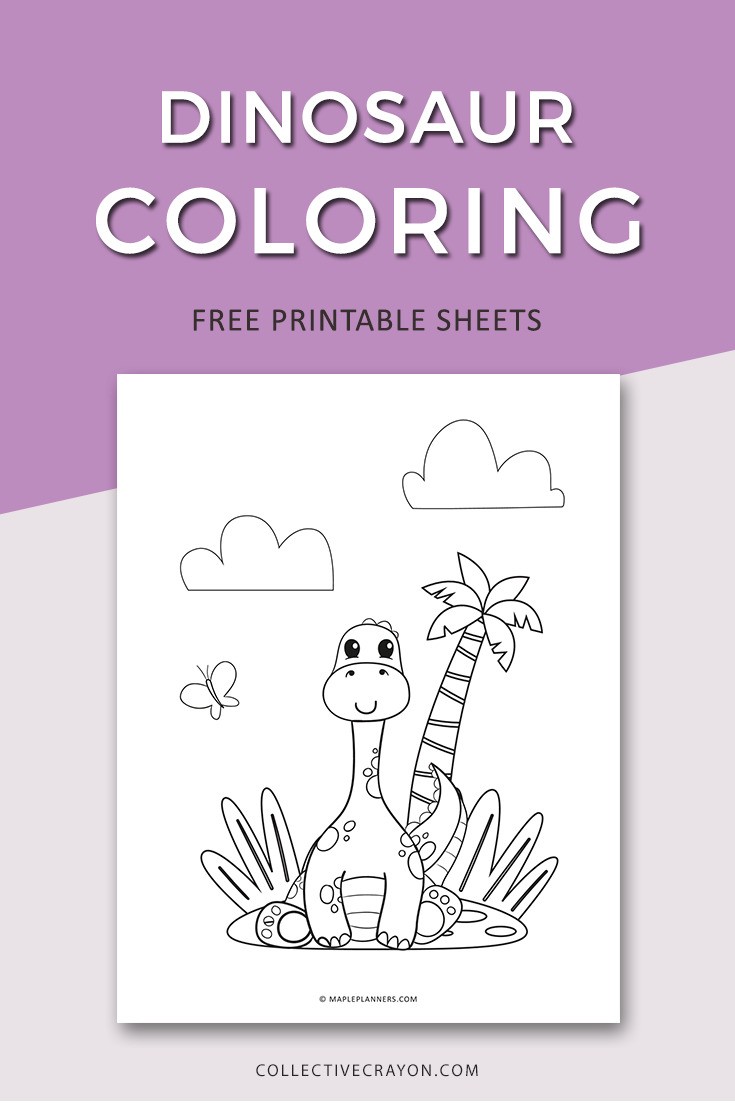 Everyone, including little and big kids, is bound to have a great time together. They are sure to have a blast coloring their favorite mysterious creatures!
You can even make it a coloring contest, so there will be a friendly competition that everyone will enjoy.
The Benefits of Coloring Pages
Dinosaur coloring pages are a great way to occupy kids while teaching them about these fascinating creatures.
By carefully tracing the lines of the dinosaurs, kids can help improve their hand-eye coordination and learn how to control a pencil or crayon.
Printable free coloring pages are an excellent way for little learners to practice staying within the lines.
As they color, little kids can work on improving their attention span and focus.
They provide a fun and relaxing activity for kids of all ages. Children will enjoy a break from the demands of school and everyday life and allow them to explore their creativity.
A perfect activity to keep them busy during the school break, dining out at a restaurant, or while camping in the wilderness.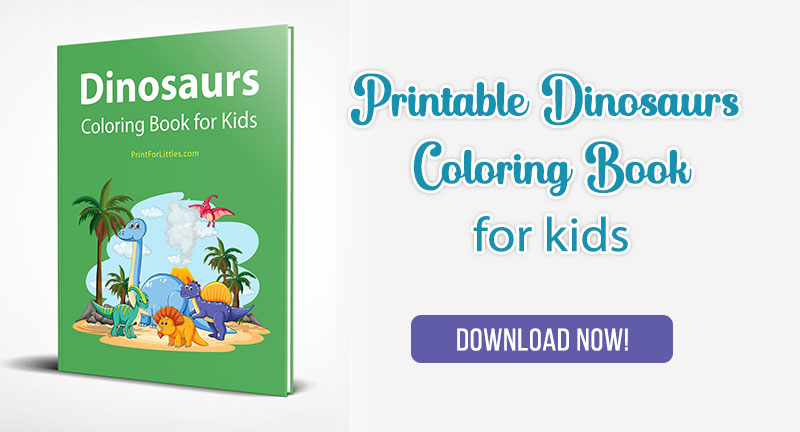 Besides, coloring can;
Be a relaxing and therapeutic activity, providing kids with a way to express their feelings and cope with stress.
Help to reduce anxiety and promote relaxation.
So next time your child feels overwhelmed or stressed, consider breaking out the crayons and letting them loose on a coloring page. It just might be the perfect way to help them unwind and refocus.
Dinosaur Activities with Printable Dinosaurs Pages
Diplodocus, one of the herbivorous dinosaurs, was a long-necked and long-tailed dinosaur that ate ferns and soft leaves off trees. Ask little ones to identify this dinosaur and have them spell the name.
Or have them draw Tyrannosaurus Rex Dinosaur. Children can use so much creativity to fill this coloring sheet with their favorite colors. Kids will have fun brainstorming what colors go where.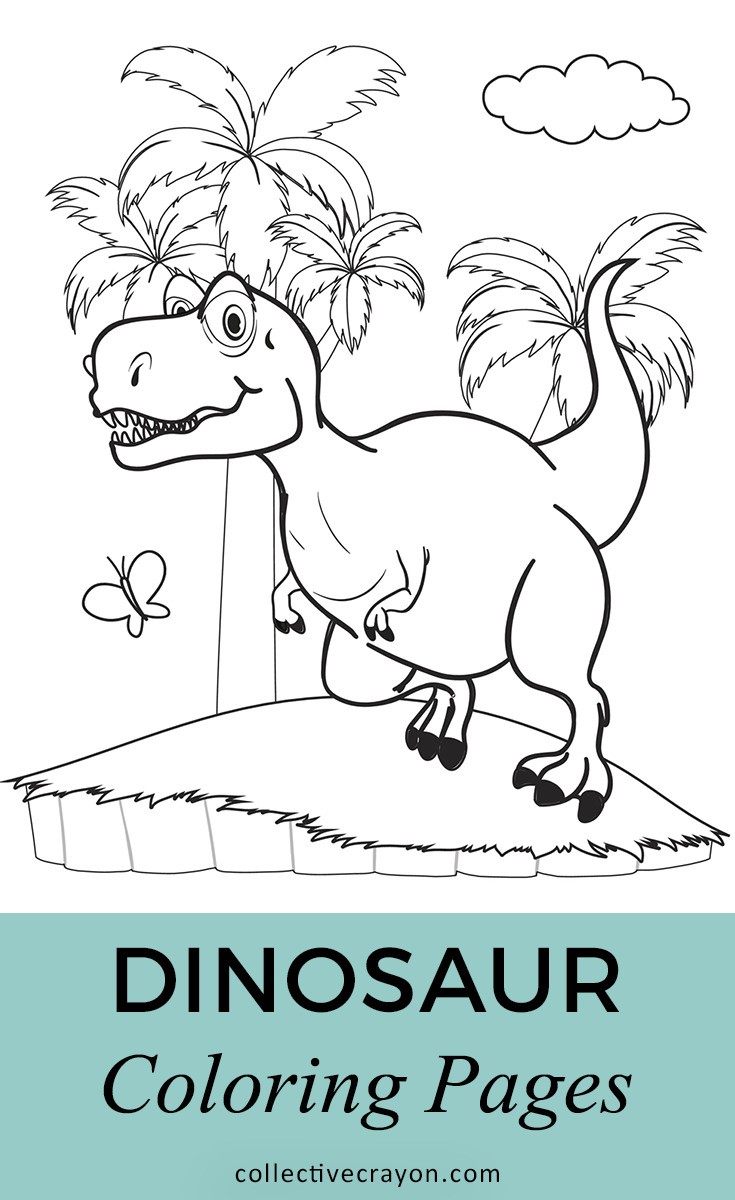 This baby dinosaur Stegosaurus will be fun to fill with different color combinations.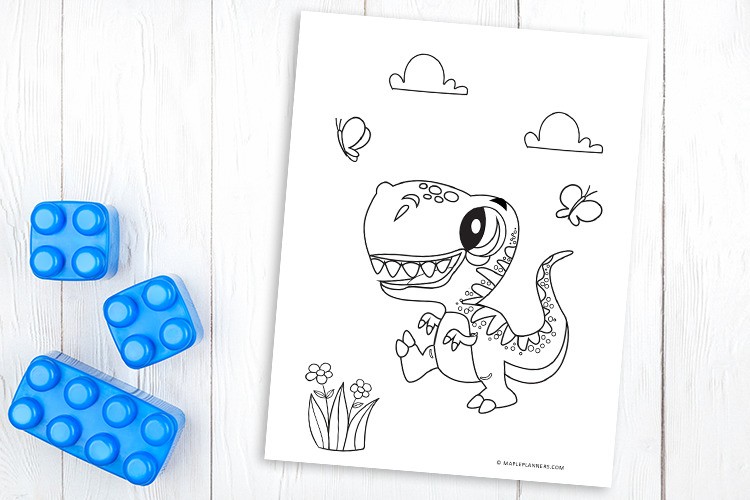 Either print all these fun coloring pages at once and distribute different coloring sheets or make different rounds and give the same sheet to everyone in one round and the second one in the next one.
Younger and older kids will have so much fun coloring these sheets.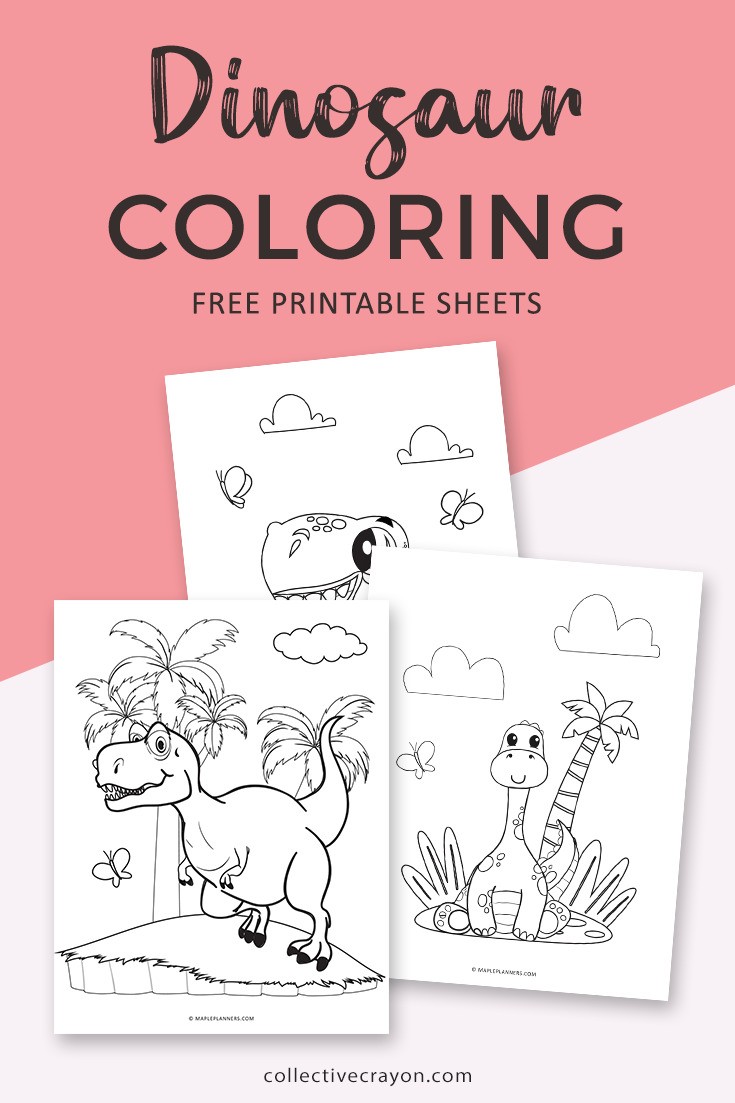 Where can these Dinosaur Coloring Sheets be used?
Dinosaur coloring sheets can be used in a variety of ways.
They can be used as a fun activity for kids, either at home or in the classroom.
They can also be used as a way to teach dinosaur fun facts, or as part of a larger lesson on prehistoric life.
Additionally, dinosaur coloring sheets or dinosaur pictures can be used in math centers, as a way to help kids learn about dinosaur shapes and sizes.
In short, dinosaur coloring sheets have a wide range of uses, making them a valuable resource for educators and parents alike.
Fun Dinosaur Activities to do at home
Dinosaurs are a perennial favorite with kids of all ages, and there are plenty of ways to bring prehistoric creatures into your child's life.
One fun way is to print out some free dinosaur printables or activity sheets. You can download it online, or you can purchase a coloring book specifically devoted to dinosaurs.
Another option is to create your own Jurassic Park by setting up a small sandbox in your backyard and hiding plastic dinosaurs among the sand and rocks. Your child can then use a small shovel or rake to excavate the dinosaurs.
This is also a great opportunity to teach your child about different types of dinosaurs and their features. Whatever activity you choose, your child is sure to have a blast while learning about these fascinating creatures.
Cute Dinosaurs Coloring Sheets
Want more similar coloring pages?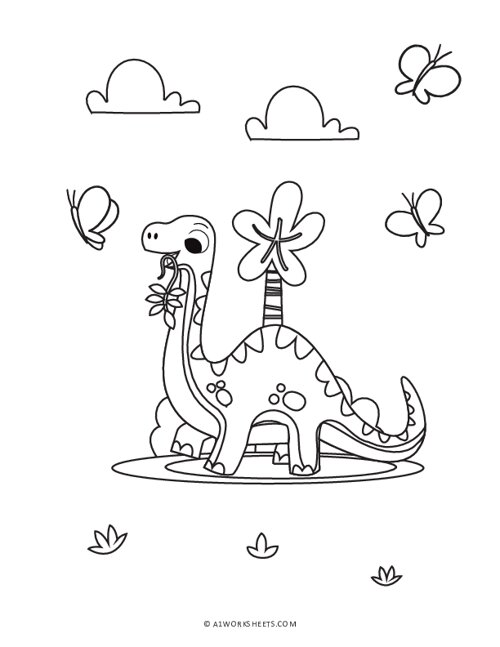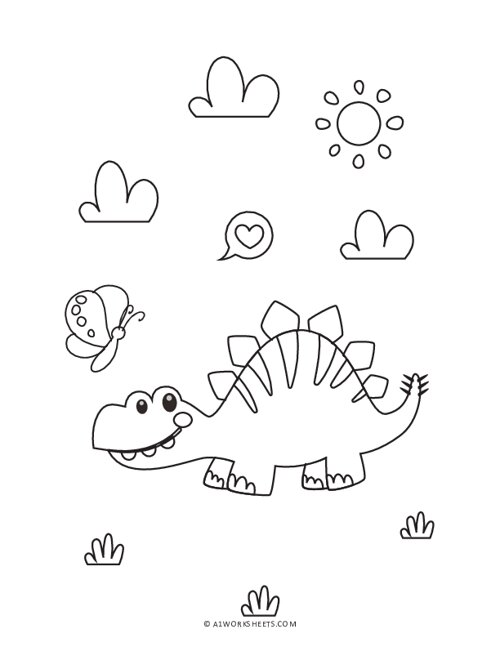 Download Dinosaur Coloring Pages
These printable activities of coloring pages can be very relaxing. You can print all these dinosaur coloring pages at once and make a coloring book.