Alphabet Tracing Worksheets are a great way for kids to improve their fine motor skills and letter recognition. Make sure to download these letters a-z printables for your child to trace.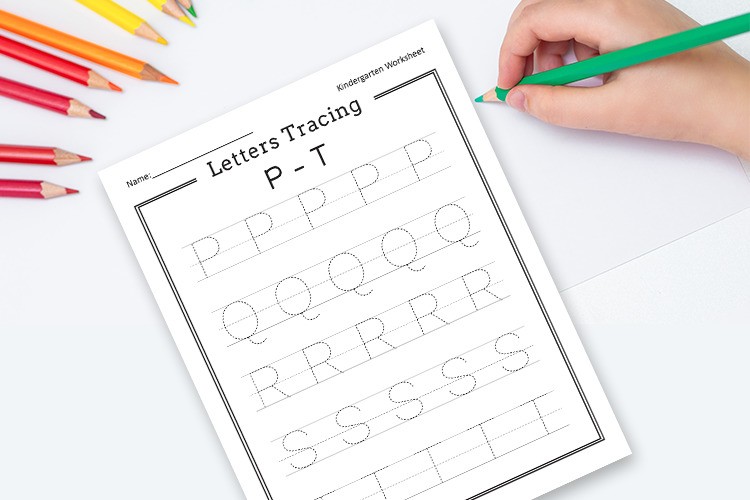 This post contains affiliate links and we will earn commission if you buy the products through those links. For more information, please read our disclosures here
Your child will love learning their ABCs with these fun and educational worksheets!
Free Printable Alphabet Tracing A-Z Worksheets
Alphabet tracing worksheets are perfect for young learners to practice their letters. These worksheets feature a row of alphabet letters that are dotted or lined. Little ones can use a pencil or pen to trace the letters.
This type of alphabet practice helps students develop their fine motor skills and learn the correct letter formation in a fun way.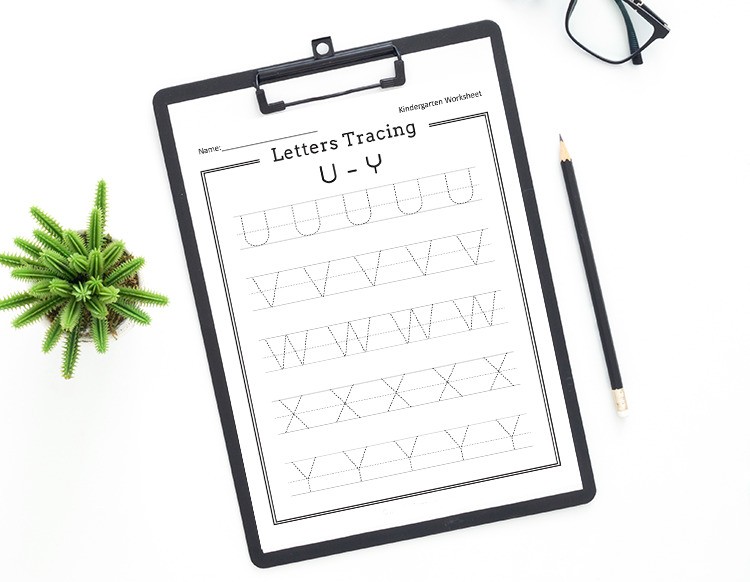 In addition, alphabet tracing worksheets can be used as a starting point for other alphabet activities, such as alphabet search or alphabetical order.
With so many benefits, it's no wonder that alphabet tracing worksheets are popular for teachers and parents alike!
Benefits of tracing letters for young learners
Alphabet Tracing is a great way for preschool and kindergarten kids to get independent practice with letter formation.
It also helps them to develop their literacy skills and learn the alphabet.
In kindergarten, tracing letters is often used as a way to introduce children to the inquiry process.
By tracing letters, kids can explore the different shapes and sizes of letters.
They can also experiment with how to make different letters using various materials.
Letter Tracing is a great way for kids to learn about the alphabet and develop their independent Inquiry skills.
How to use the alphabet tracing worksheets?
These abc tracing worksheets are an excellent way to help children learn proper letter formation and develop proper pencil grip.
These tips will help children get the most out of these worksheets:
Encourage proper pencil grip by having your child hold the pencil with the thumb and first two fingers.
Demonstrate proper letter formation for each letter of the alphabet. Make sure your child starts at the top of each letter and forms the letter using smooth, fluid strokes.
Help your child develop muscle memory by having them trace each letter several times. You can also have them trace letters in different colors or use a highlighter to trace over the letters.
With these worksheets, your child will master:
Letter Formation;
Develop a proper pencil grip.
Both of which are essential skills for writing success!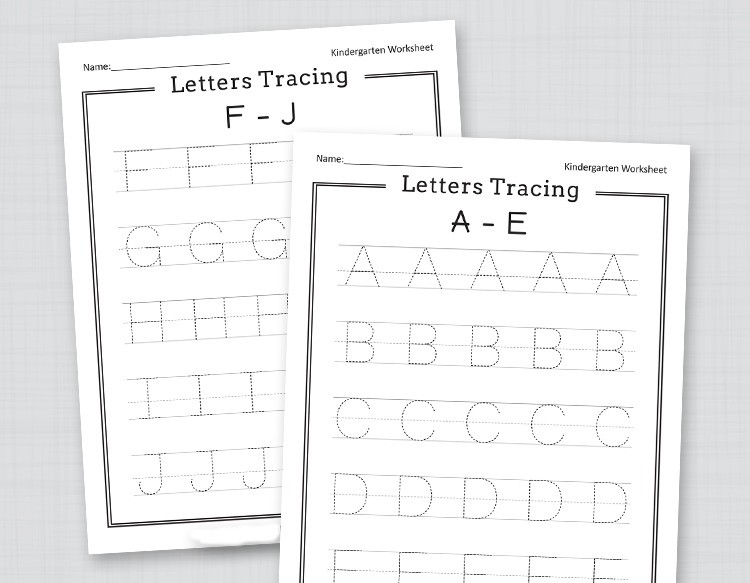 These letters tracing worksheets are perfect for kindergartners and preschoolers when they are just beginning to hold their pencils and start scribbling on the paper. These are similar to 1-20 numbers tracing worksheets and kids are bound to enjoy tracing letters on these as well.
Download Alphabet Tracing Worksheets
Make sure to download your copy of the letter tracing worksheets pdf file. You will find the download link at the bottom of this post.
Each sheet has letters starting from A-E, F-J, K-O, P-T, U-Y, and Z, so young kids will be able to practice their alphabets from letter a to letter z. You will find an upper case as well as lower case letters in these worksheets.
Here's the preview of what these free printable worksheets look like: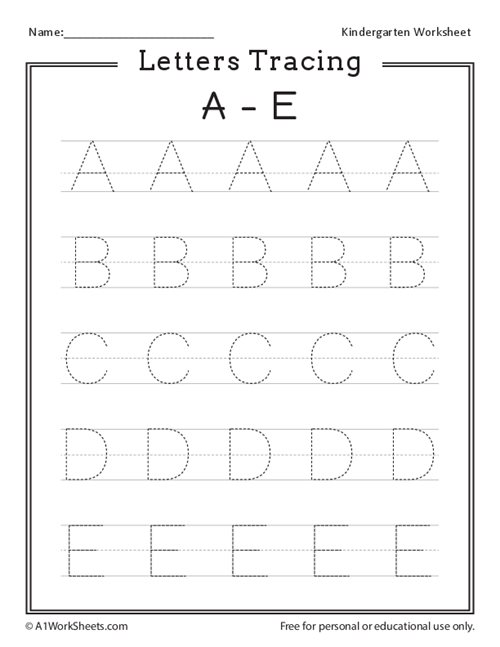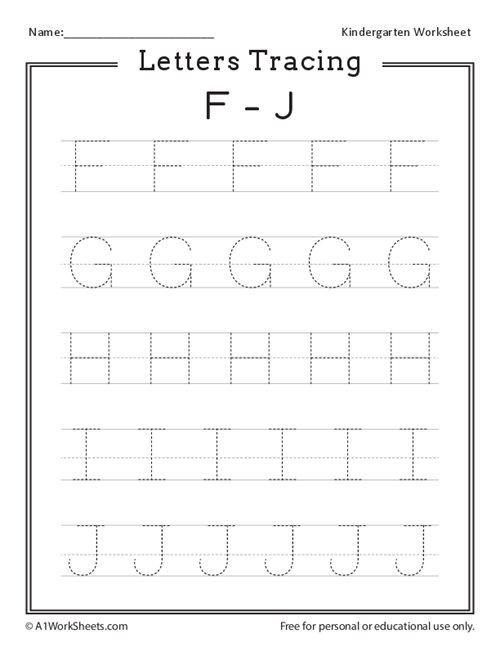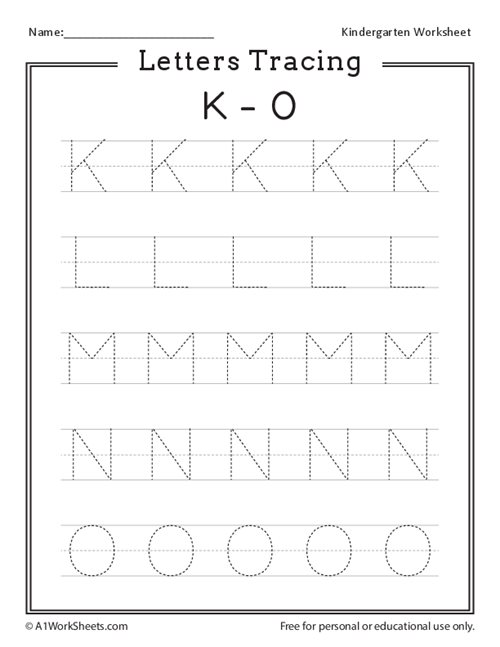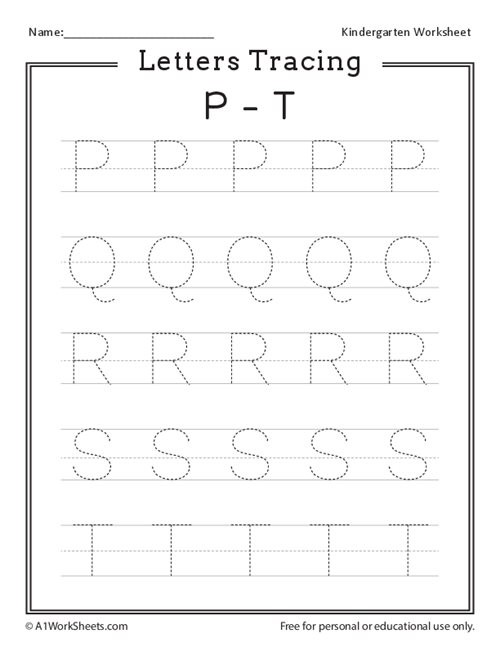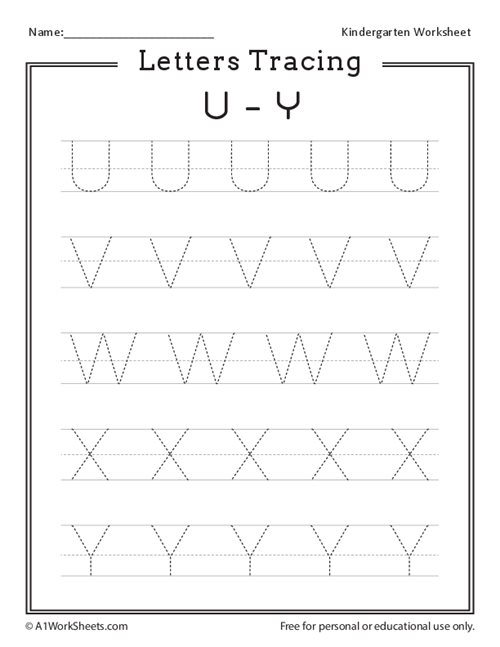 These are divided into smaller numbers so that your little one does not feel overwhelmed with too many letters on one sheet.
You can give them one sheet each day, or even repeat the same sheet if they wish to for some extra practice.
Once they feel ready, you can hand them over to the next sheet. This way they won't feel rushed to finish the sheets and will be comfortable just finishing up a few numbers at a time.
How to print these Worksheets?
These alphabet worksheets are letter size sheets and come in pdf format, so can be easily printed at home on standard letter-size paper.
Use them as-is, or laminate them for durability. If you decide to laminate them, you can use these over and over. Kids can use dry erase marker or washable markers that can be erased once done.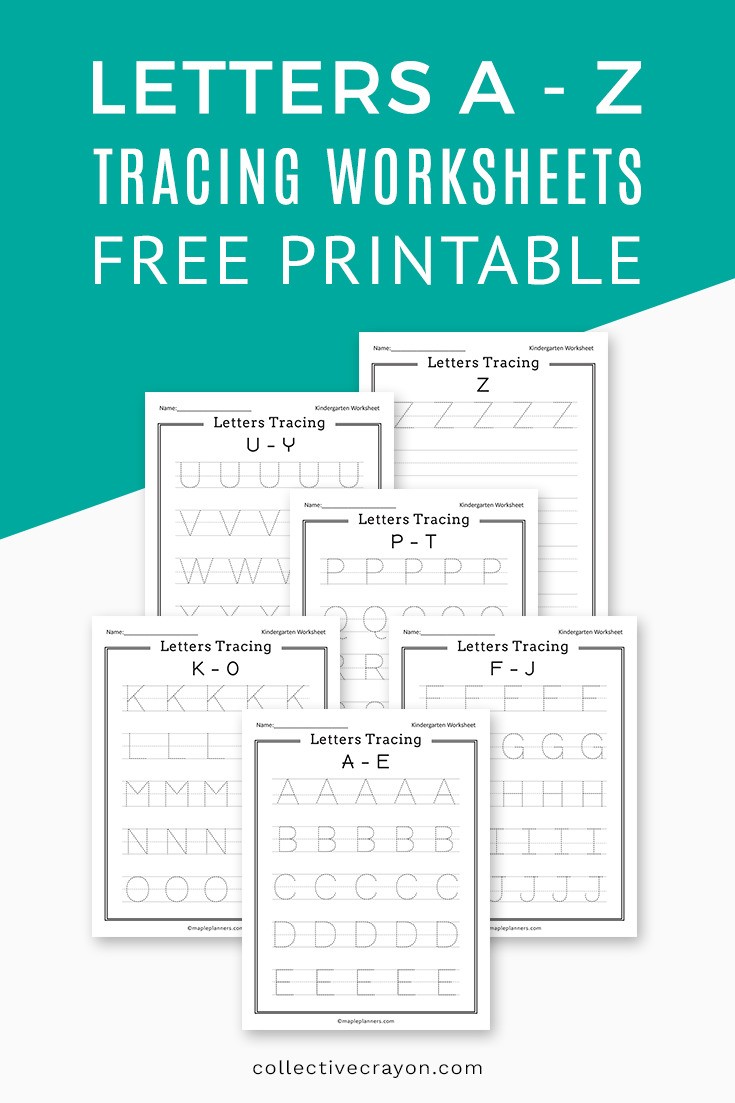 Alphabet tracing worksheets provide an important first step in learning how to write.
By practicing tracing letters, children can learn the basic shapes and strokes that are necessary for forming letters.
These skills provide a strong foundation for later writing development.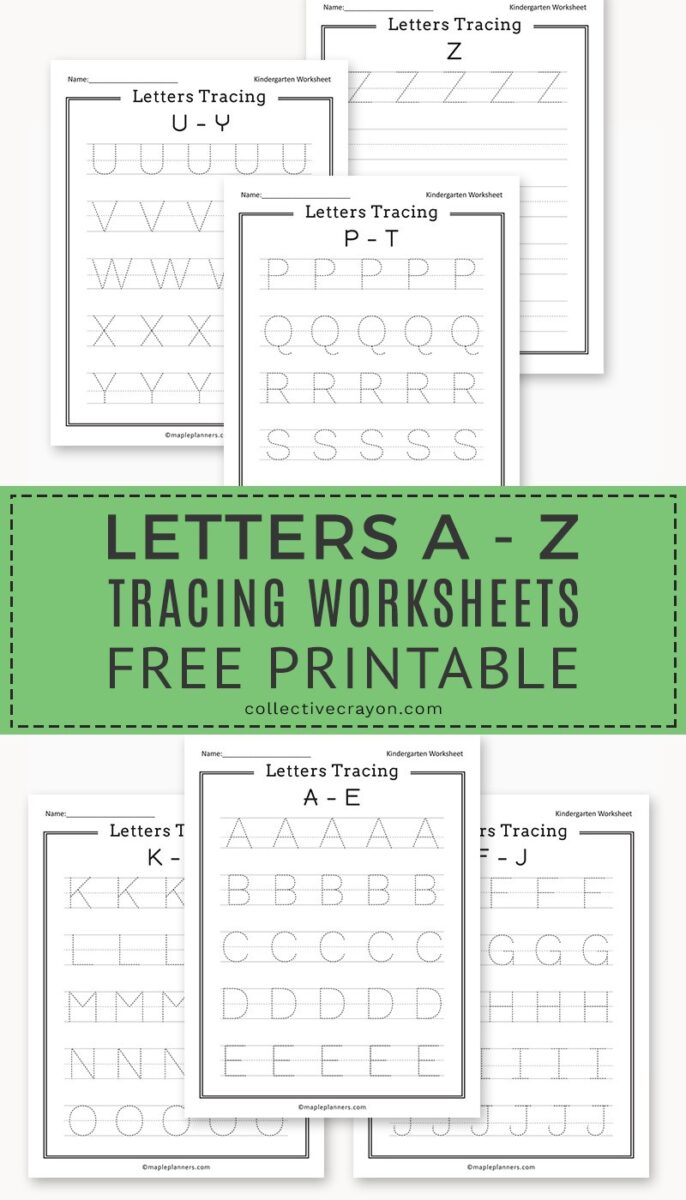 Tracing the letters and following the dots is a fun activity for kids and they love to keep doing it. even if they are trying these for the first time.
Want Tracing Numbers Worksheets?
Here's the link to download tracing numbers 1-50. These are colorful and there are 5 Tracing Numbers Worksheets from 1-50.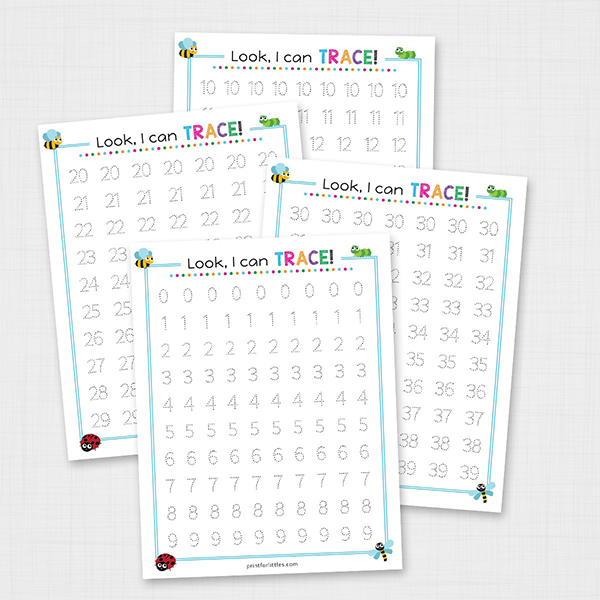 Each sheet is divided into 10 groups of numbers.
Alphabet tracing worksheets can be a great resource for any parent, teacher, or daycare provider who is working with young children. By providing regular practice opportunities, children can develop the fine motor skills needed for successful writing.