Easter Basket Coloring Pages are a great way to keep your little ones occupied while getting everything ready. So grab your crayons or markers, and let's get started!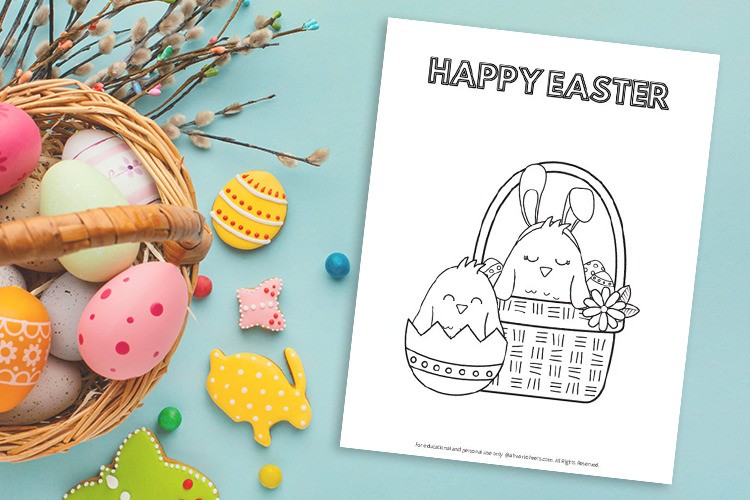 This post contains affiliate links and we will earn commission if you buy the products through those links. For more information, please read our disclosures here
Easter is a fun and festive holiday that kids of all ages enjoy. How about celebrating by coloring Easter basket-themed pages? What a perfect way to get them involved in the holiday and help them develop color recognition and fine motor skills.
Free Printable Easter Basket Coloring Pages
Free Printable Easter Egg Basket Coloring Pages for kids are perfect for introducing the concept of Easter to little ones. They will learn more about this popular holiday and practice their fine motor skills while having fun!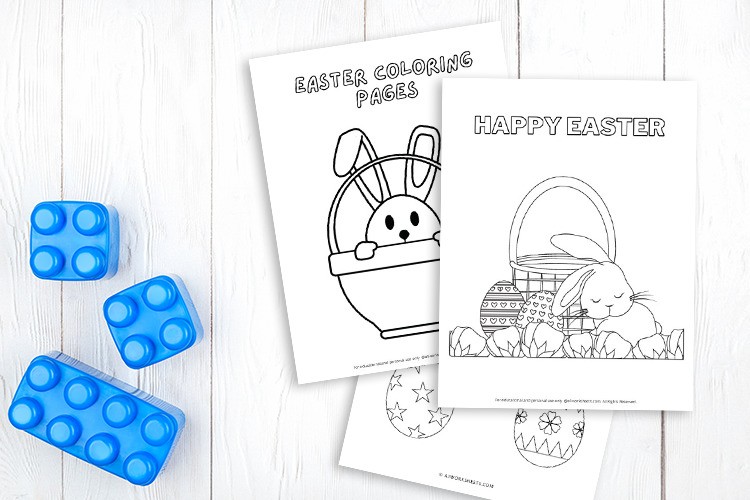 Various fun and festive designs include Easter bunnies, eggs, and baskets. Kids of all ages will enjoy spending some time coloring these cute pictures. You can print these fun coloring pages from the comfort of your own home.
1. Blank Easter Eggs Coloring Page.
This coloring page is perfect for toddlers and preschoolers! With big, simple shapes, it's easy for little ones to stay within the lines.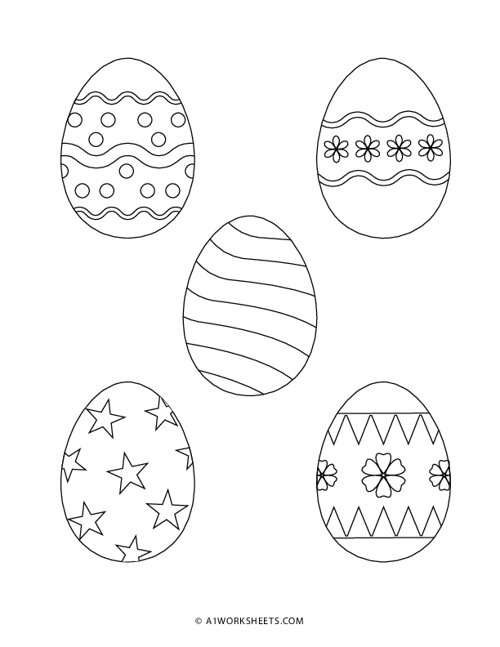 Plus, there's plenty of room to add their personal touches. Simply download and print this pdf file.
2. Adorable Bunny with Easter Eggs.
Got a kid who's into everything bunny-related? They can color in an adorable bunny with Easter eggs. And if they get tired of coloring, mazes, crossword, and word searches will keep them occupied.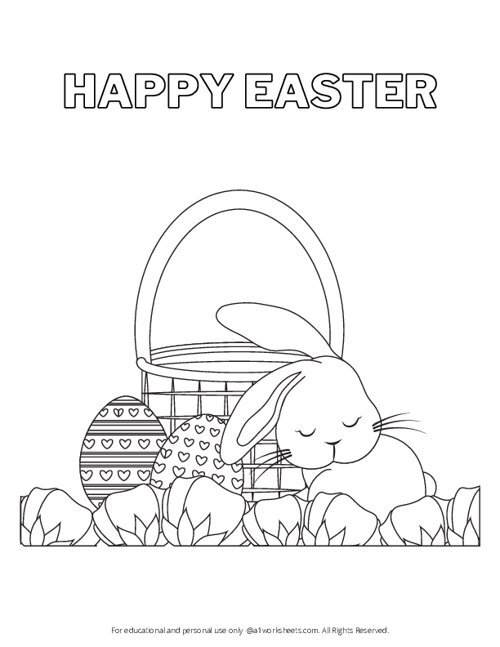 3. Easter Eggs Matching and Coloring.
This free coloring page is perfect for older kids looking for a challenge. Intricate patterns and designs are sure to keep them busy for a while. And when they're done, they'll enjoy matching the Easter Eggs!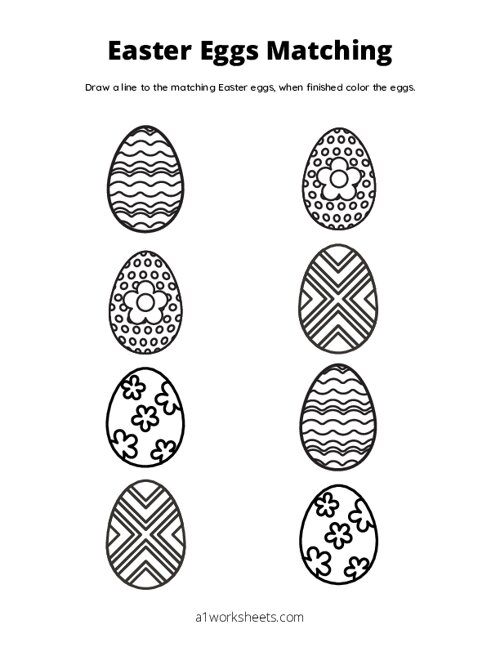 4. Chick in an Easter Basket Coloring Pages.
Have an animal lover at home? Your little animal lover can color in an adorable chick hatching from its egg, surrounded by Spring flowers. What could be cuter?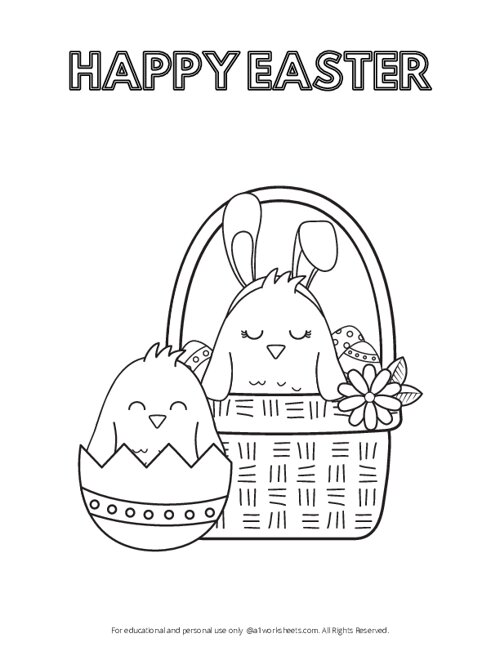 5. Bunny holding an Easter Basket.
These free printable coloring pages feature a big bunny holding a basket full of Easter eggs. It's perfect for kids who love rabbits! Just print it out and let them add their own colors. They could even use real eggs as inspiration!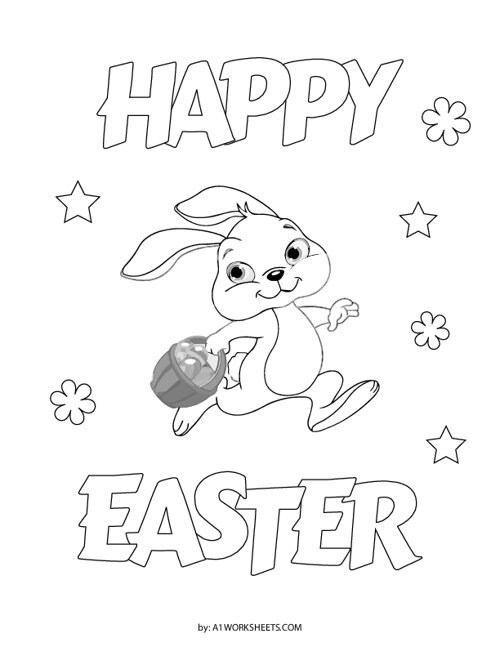 More Fun Easter Activities
Besides these Easter Basket Coloring Pages, there are so many more Easter activities that you can do with your kids. Here are some more ideas:
Make Easter Cards.
One fun Easter activity is making Easter cards for your friends and family. You can make cards of different sizes and designs. So spread some Easter cheer and start crafting those Easter cards today.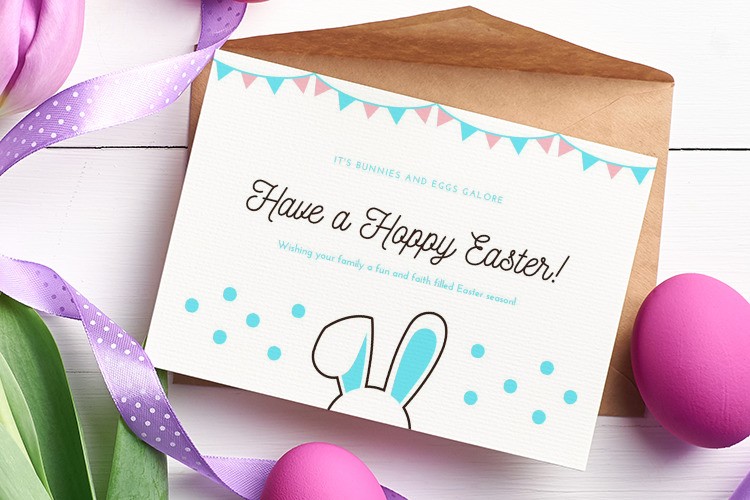 Easter Egg Hunt.
Hide eggs around your yard for your kids to find. Get kids moving and active, enjoy the beautiful day and add some excitement to the holiday.
Bake Easter Cookies.
Bake Easter Cookies with family and friends. Everyone will feel involved and sure to enjoy it. You can even decorate the cookies with icing or chocolate eggs.
Play Easter Bingo.
This printable Easter bingo game is the perfect way to entertain the kids while you wait for the Easter bunny to arrive. Printable pictures will make it easy for preschoolers to play this fun game.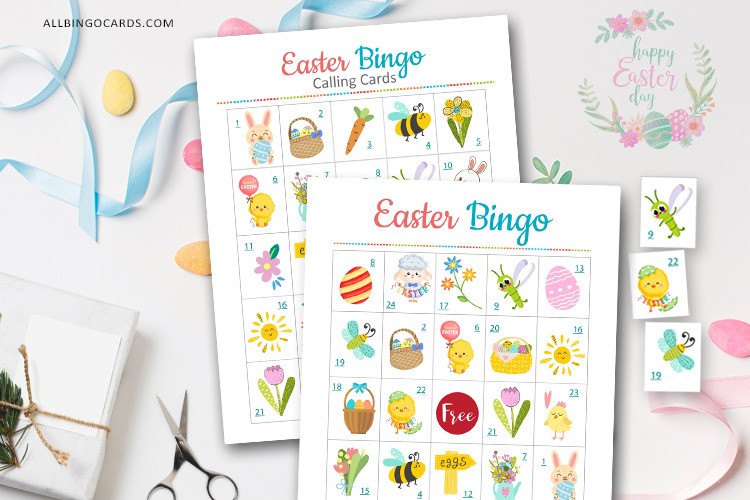 The first one to fill up their card wins! Give everyone a prize and make this Easter bingo game an annual tradition.
Easter Egg Scavenger Hunt.
The Easter Egg Scavenger Hunt is one of our favorite Easter activities. Fill the eggs with small items like candy or coins and let the participants keep whatever they find.
Make Paper Plate Chicks.
Paper plate chicks are simple to make and require only a few materials. So gather the little ones and start these fun Easter projects!
First, begin by painting the bottom of a paper plate yellow. Once the paint is dry, add two small circles for the feet and a triangle beak.
To complete the chick, glue on some googly eyes and some pieces of yellow felt or construction paper for wings. These chicks are so cute that they might just become a staple Easter decoration in your home!
Plant Flowers Together
Brighten your yard and welcome the warmer weather by planting flowers with your family. It's a great way to teach your kids about nature.
You can start by picking some seeds or bulbs from your local nursery. Then, help your kids dig some holes in a sunny spot in your yard.
Finally, plant the flowers and water them well. Once they start to grow, you'll have a beautiful display of color that will last all season long.
The Easter holiday is a time to come together with family and friends, enjoy a delicious meal, and celebrate the arrival of spring. You can get creative with some Easter crafts.
Coloring Easter eggs is a classic activity that the whole family can enjoy.
Young children are sure to enjoy these various Easter Craft Projects. These fun activities will make your holiday memorable and full of joy for the entire family.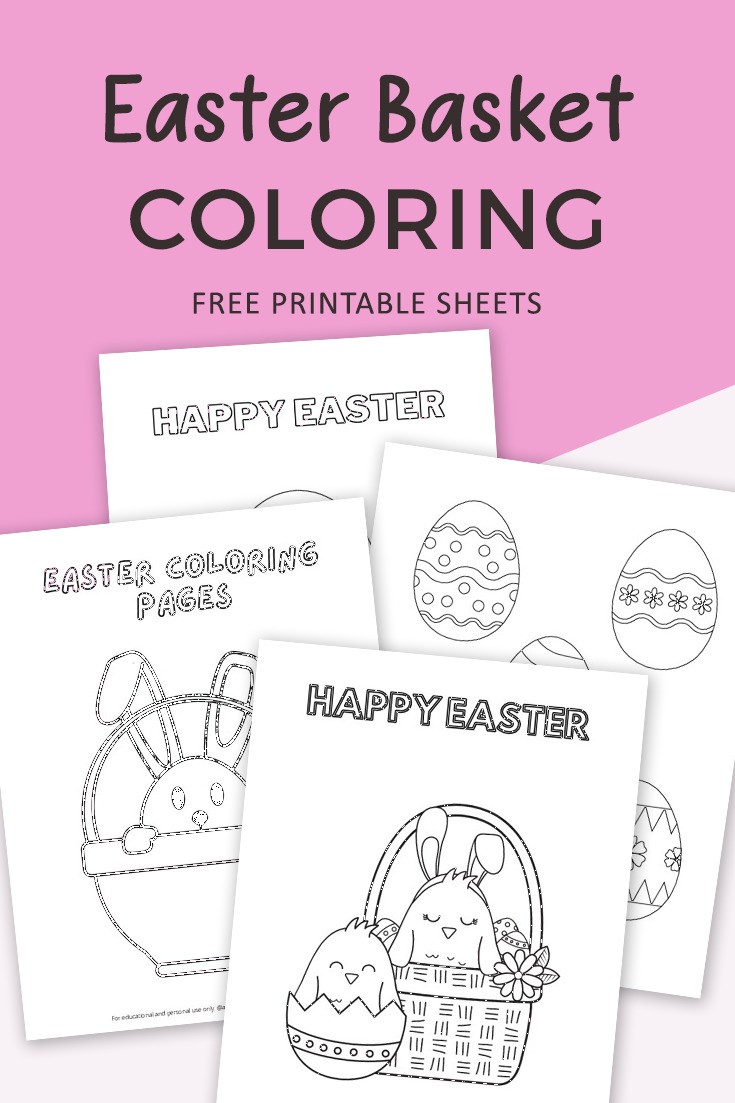 Download Easter Basket Coloring Pages
When it's time to eat Easter Dinner, kids will be happy, tired, and ready for a good meal. After all that fun, they'll have certainly earned it! So make sure to sit down, relax, and enjoy the company of your loved ones this Easter.