Paper Plate Chick is a fun and easy Easter Craft. This is a great project for kids of all ages, and it's easy enough that even young children can participate. Help your child make an adorable paper plate chick perfect for decorating the home or classroom.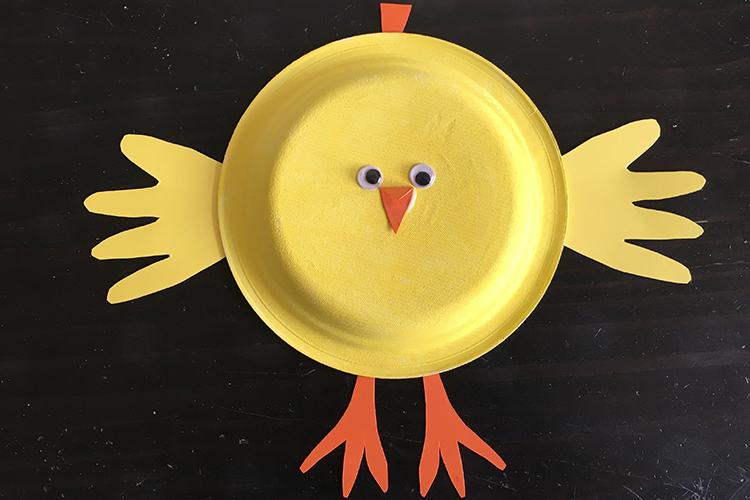 This post contains affiliate links and we will earn commission if you buy the products through those links. For more information, please read our disclosures here
With Easter just around the corner, our family starts looking forward to Springtime. It's also time to keep the little ones busy and occupied with what they like the most. We love to do paper projects in our household and are always on the lookout for Spring crafts.
Paper plate chick craft is not only fun but also easy and requires minimal supplies. You will end up using up any extra paper plates you might have lying around. This craft will surely be a hit among all the participants since it requires just a few simple supplies.
You will need a white plate, construction paper, glue, etc. It can be completed in under 30 minutes, making it a great activity for those last-minute Easter preparations.
How to make Paper Plate Chick?
You will only need a few inexpensive supplies at your local dollar store to make this simple craft.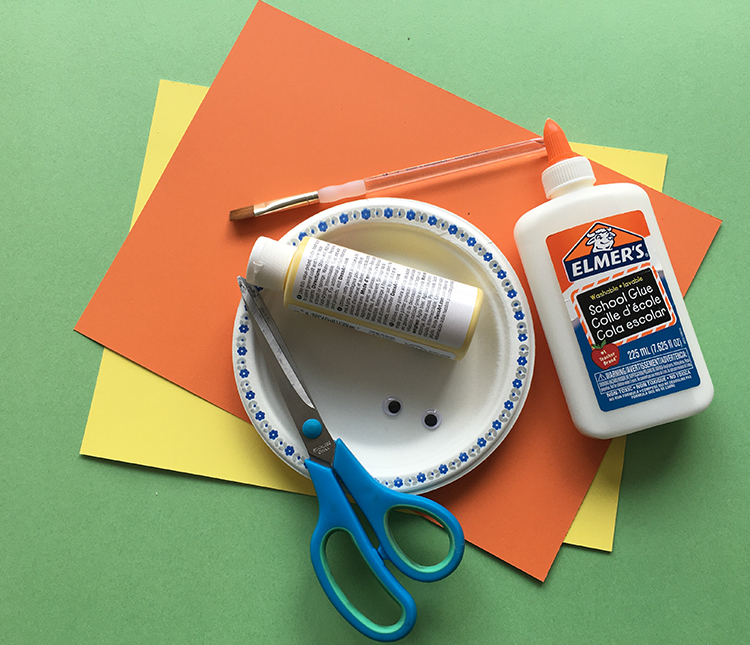 A paper plate
Yellow paint
Paint Brush
Red and Orange Construction Paper
Scissors
Glue or glue stick
Googly Eyes
Instructions:
With yellow paint and a paintbrush, paint the back of the paper plate yellow. Let it dry.
You can also use yellow tissue paper and stick it with the glue on the white plate if you don't have yellow paint and a paintbrush available.
Draw the wings, feet, and triangle beak on the construction paper with a pencil.
Cut them out with scissors.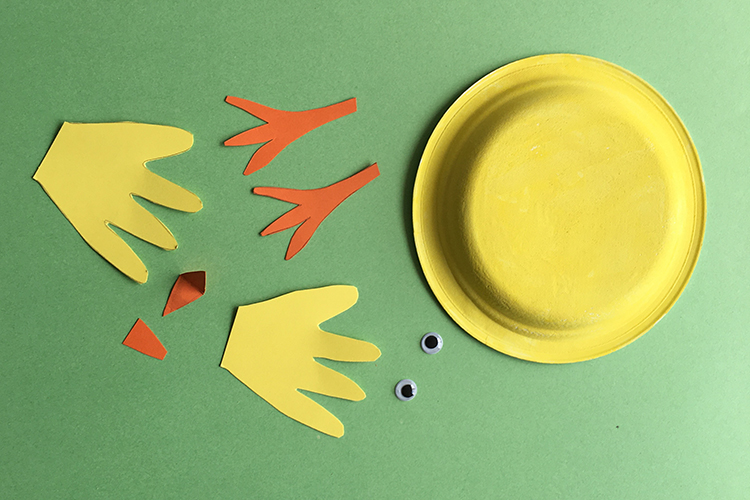 Take the yellow paper plate and glue the chick's beak in the middle of the paper plate.
Then glue the googly eyes, chick's wings, chick's legs, and chick's beak. If you don't have googly eyes handy, you can use the black marker to make the eyes.
Let the kids decorate it by adding feathers or bows. Once you're satisfied with your chick's appearance, set it aside to dry.
Make the project exciting by letting the kids name the chick. Have your child brainstorm some ideas and then write their chosen name on a piece of paper.
Glue this piece of paper to the back of the chick. Now you have a personalized Easter decoration that will make everyone smile.
This cute little chick makes great decorations for Easter parties or as gifts for friends and family. Your little ones will enjoy this easy craft if they love baby animals.
Benefits of Paper Craft Activities for Kids
Paper crafts offer a host of benefits for children.
Fine Motor Skills. Crafting helps to develop fine motor skills. Cutting, folding, and gluing all require a delicate touch, and children who practice these skills frequently will become more adept at using small tools.
Develop Creativity and Problem-Solving Skills. Paper crafts can also help children to develop their creativity and problem-solving skills. They have to come up with new designs and find ways to overcome obstacles.
Bonding with Parents. Working on a project together gives kids a chance to share their thoughts and ideas, and it can create lasting memories that will be cherished for years to come.
Expressing themselves. Paper crafts also provide an outlet for children to express themselves. Artistic kids can use their projects as a way to share their feelings and emotions.
No judgments. At the same time, more reserved children may enjoy the opportunity to work on something without having to worry about criticism.
Social Skills and Collaboration. Children develop important social skills. Working on a project in a group setting requires cooperation and communication, which are essential life skills.
Inexpensive Hobby. Paper crafts are usually inexpensive and can be done with items you already have around the house. So, you don't need to go out and purchase a bunch of fancy supplies to work on a project.
Recycle Material. Paper crafts can be a great way to recycle materials that would otherwise end up in the trash.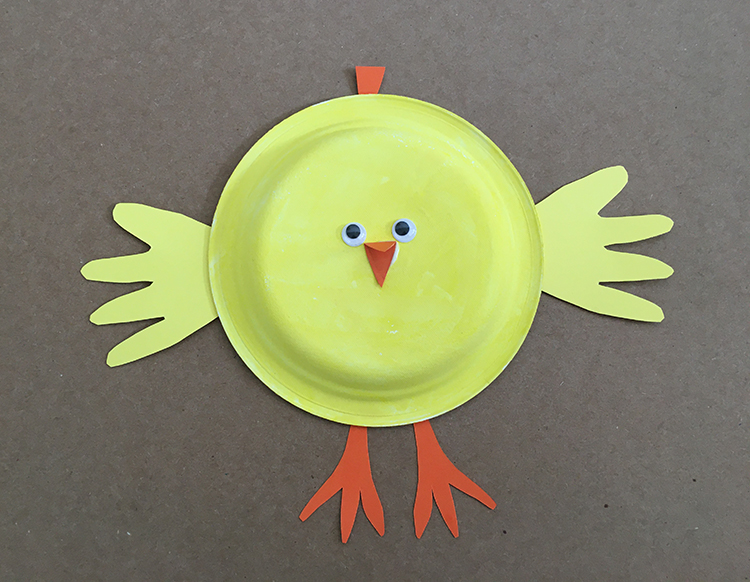 This Easter, ditch the store-bought decorations and make something unique with your child instead. You can create a fun paper plate craft that is perfect for sprucing up your home or classroom with just a few supplies and creativity.