Help young learners learn their letters with these printable alphabet activities. They can be used as a part of a homeschool curriculum, in a classroom setting, or even during free time.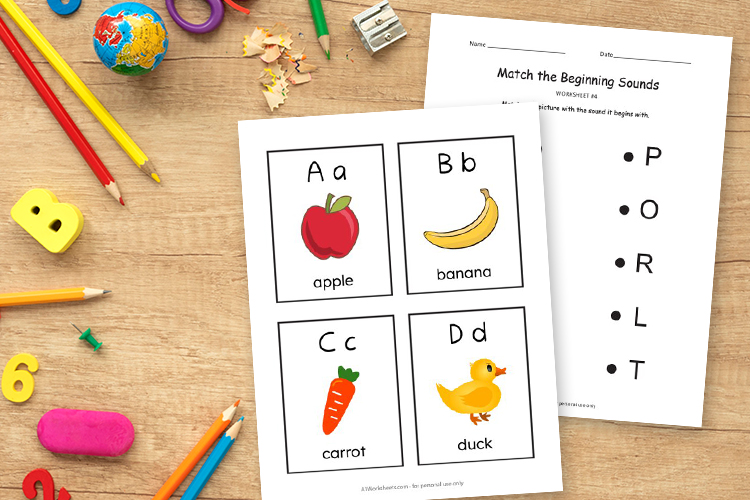 This post contains affiliate links and we will earn commission if you buy the products through those links. For more information, please read our disclosures here
These educational and fun activities are perfect for preschool and kindergarten students. They will help improve fine motor skills and letter recognition.
Printable Alphabet Activities for Preschool Students
Alphabet activities are a fun way for preschool and kindergarten children to learn the simple abc of the alphabet. They may range from simple coloring pages to more complex worksheets. These activities can help students learn the letters' shapes, identify letter sounds, and even begin to read simple words.
Benefits of using Printable Alphabet Activities
There are many benefits of using printables to help children learn the basics of ABCs.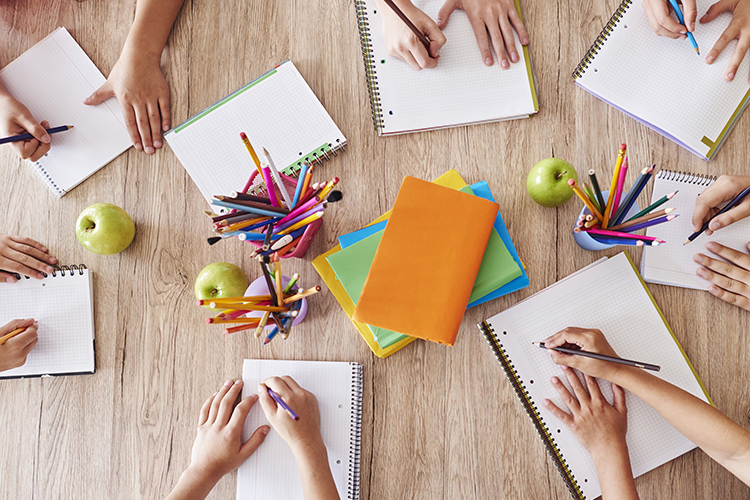 Printables are a great way to learn the alphabet because they provide a concrete and visual representation of the letters.
Kids learn letter recognition, sounds, and shapes in a fun and interactive way.
They're an excellent way to keep kids engaged and motivated to learn.
They can be used over and over again, which gives children the opportunity to practice their newly learned skills.
Repetition is key when learning anything new, and printables offer an easy and convenient way to review and reinforce the alphabet.
Many online worksheet generators can be used to customize such printables to meet the needs of any learner.
Whether you are looking for lowercase letters, uppercase letters, or a mix of both, you can customize printables to meet your needs.
With so many benefits, it's no wonder that free alphabet printables are a popular tool for learning the alphabet.
How to use these Printables with your Child?
Here are a few tips on how to use printable alphabet activities with your child:
Start by choosing an age-appropriate printable for your child.
Print out the activity printable and have your child trace the letters of the alphabet. As they trace the letters, have them say the letter out loud.
Encourage your child to color in the letters of the alphabet as they trace them. This will help them to remember the shape of each letter.
After they have finished tracing and coloring the letters, have them cut out the letters and stick them onto paper in order with glue. Help them to sound out each letter as they glue it down.
Why are Alphabet Printables great for Learning the Alphabet?
These free printables are great for learning the alphabet because they provide letter formation, phonemic awareness activities, and letter recognition practice.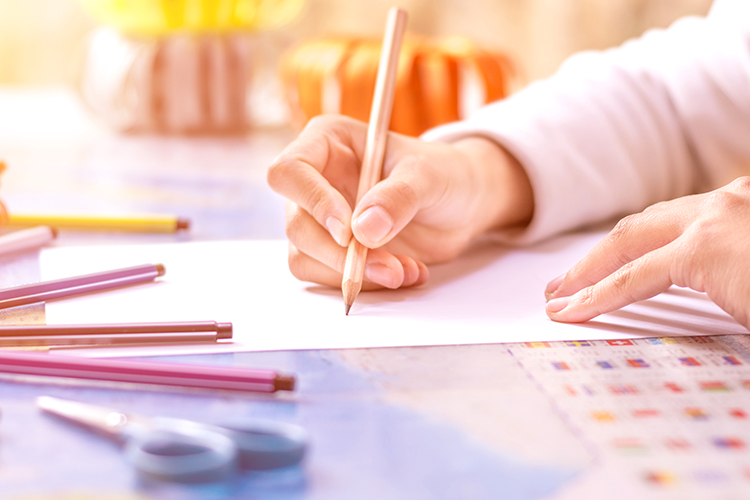 Letter formation is an important early literacy skill; these printables provide plenty of opportunities for letter practice.
Phonemic awareness activities help children become aware of the individual sounds that make up words, and these printables include various sound activities to help children develop this important skill.
Letter recognition is also an important early literacy skill; these printables provide several opportunities for practicing letter recognition.
In addition, these printables are also fun and engaging, making them a great resource for early learners.
20 Printable Alphabet Activities for Preschoolers
These preschool alphabet printables can help kids to identify large letters and letter shapes, learn letter sounds, and practice writing letters. These 15 activities for kindergarten and preschool children will help them learn the basic concepts of ABCs.
Alphabetical Order Worksheets.
Help children learn how to put words in order from A to Z. These worksheets can be used in the classroom and at home.
In the classroom, alphabetical order worksheets can be used as a review after a lesson on the alphabet. At home, they can be a fun activity for kids to do on their own or with siblings.
Alphabet Recognition Worksheets.
Letter recognition worksheets can help children practice recognizing the letters of the alphabet. They can also be used to teach letter sounds.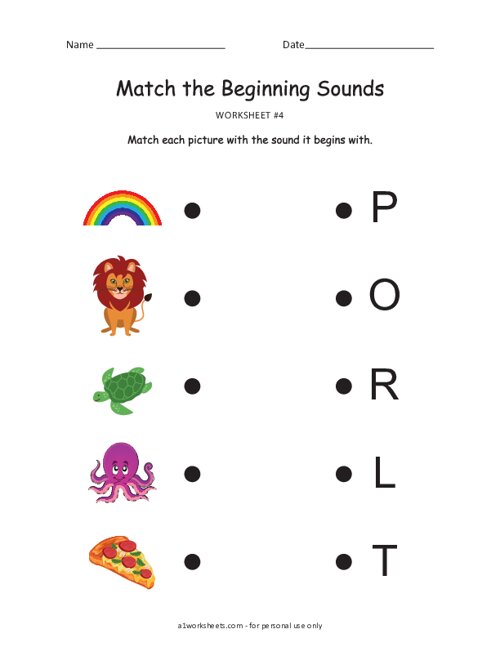 These worksheets typically feature a variety of activities, such as matching pictures with letters, filling in missing letters, and tracing letters.
Tracing Letter Worksheets.
These free alphabet worksheets will help your child learn the correct letter formation and can improve their pencil control. Use short, simple words to start with and then build up to longer words and phrases.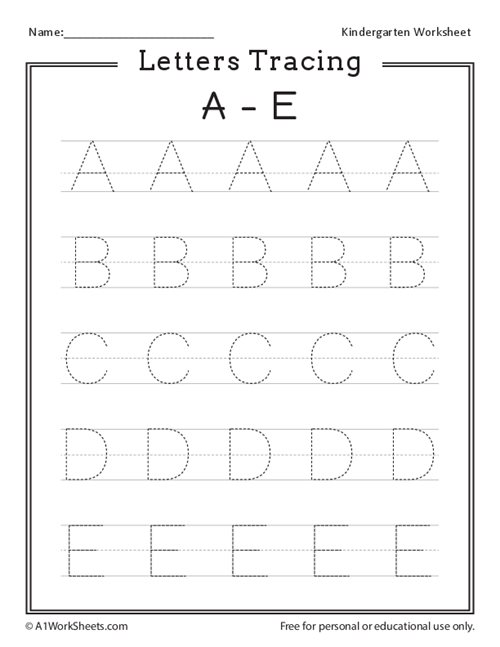 Encourage your child to trace both upper and lower case letters. You can also ask them to trace numbers and shapes.
Phonemic Awareness Activities.
Phonemic awareness is hearing, identifying, and manipulating individual sounds or phonemes in spoken words. It is a critical first step in learning to read.
Various activities can help children develop phonemic awareness, and many of them can be easily incorporated into daily routines.
Printable Alphabet Books.
Alphabet books typically feature colorful illustrations and simple text that make it easy for even the youngest child to follow along.
They may also include bonus features such as dot-to-dot puzzles or mazes. You can print several pages at once and create mini books. As a result, they provide an excellent resource for parents and educators looking for ways to help their students master the alphabet.
Connect the Dots Puzzles.
Connect the Dots puzzles provide a fun and engaging activity and help reinforce letter recognition and letter-sound correspondence.
These puzzles can be easily adapted to different skill levels, making them perfect for classroom or home use.
Printable Alphabet Bingo.
Alphabet games like bingo are a great way to teach letter recognition and phonemic awareness. You will need printed cards, pens, pencils, or bingo dot markers.
To play, simply print out the bingo cards and call out letters. Players mark the corresponding space on their cards as each letter is called.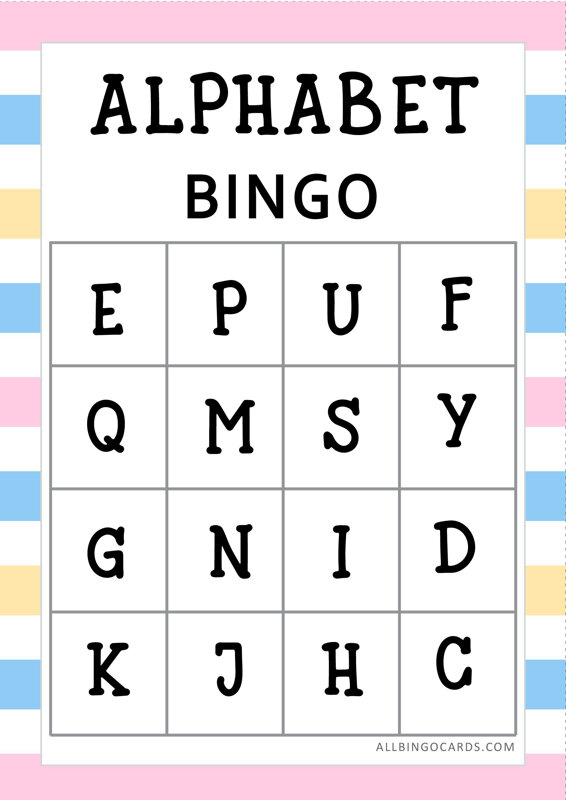 The first player to complete a row vertically, horizontally, or diagonally wins. It is a great activity for large or small groups. Best of all, it's a low-prep activity that can be enjoyed repeatedly.
Alphabet Mazes for Kids.
Alphabet Mazes help children to learn their ABCs in a fun and interactive way. They provide practice with letter recognition and help with fine motor skills and problem-solving.
To get started, simply print out the maze and help your child navigate their way through to the end.
Alphabet Puzzles.
Alphabet puzzles help develop fine motor skills among children. They also provide a fun and interactive way to learn letters and sounds.
There are a variety of alphabet puzzles available, from simple jigsaw puzzles to more complex maze-like puzzles.
Alphabet Flash Cards.
Alphabet Flash Cards help preschoolers learn to recognize the letters and sounds of the alphabet. With these hands-on activities, they can also learn to identify objects that begin with each letter.
These alphabet cards can be used as part of a game or activity, or they can be used as a standalone activity.
Make an Alphabet Chart Together.
Making an alphabet chart with your child is a fun and interactive activity that will help them recognize letters and their order. It will help develop cognitive skills such as memory and categorization.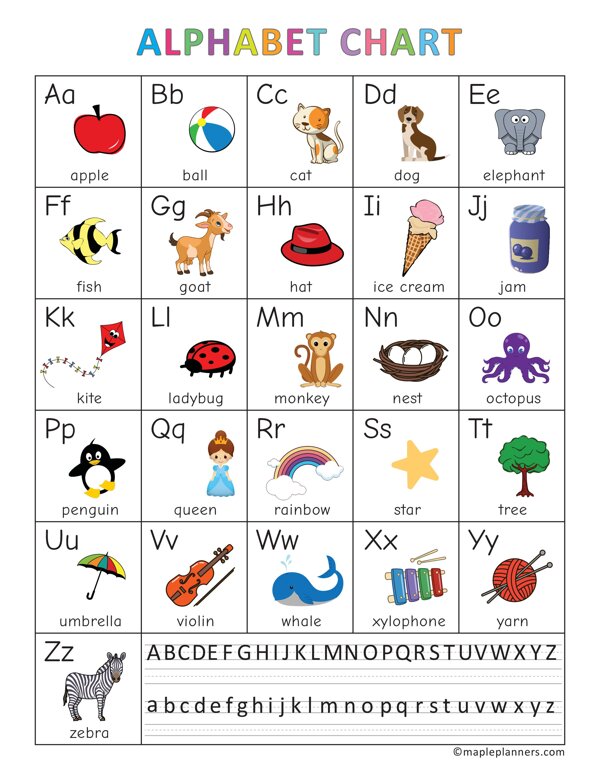 To make an alphabet chart, you will need basic supplies such as paper, pencils, and crayons. Once you have these items, simply sit down with your child and begin brainstorming words that start with each letter of the alphabet.
You can also download and print this alphabet chart and practice alphabet letters. Once you have completed the chart, hang it up so your child can see it often.
Review it together regularly, and soon your child will be on their way to mastering the alphabet.
Find Things that Start with each Letter of the Alphabet.
Look for things around the house or on a nature walk that start with each letter of the alphabet. For example, you can look for an apple (A), a book (B), a cat (C), etc.
This fun activity gets your child moving and exploring. You can even turn it into a game by seeing who can find the most things starting with each letter.
Alphabet Crafts Projects.
Alphabet arts and crafts projects can double as alphabet activities. These printables are perfect for helping little ones learn their ABCs.
For example, the A is for Apple project requires children to cut out and assemble an apple with the letter A on it.
The B is for Bee project asks children to decorate a paper bee with stripes and a stinger. Not only will these projects help children learn their letters, but they'll also have a blast doing it!
Make an Alphabet Collage.
To make a collage, simply gather a selection of magazines, scissors, and glue. Then, have your child cut out letters from the magazines and glue them onto a piece of paper or cardboard.
As they work, talk about the different letters and their sounds. Not only is this a great way to teach the alphabet, but it's also fun to recycle old magazines.
Play the "I Spy" Game with Letters.
I Spy game with letters is a great tool to help children learn their alphabet. To play, one person chooses an object and says, "I spy with my little eye something that starts with the letter 'A.'"
Other players must guess what the object is. If they cannot guess correctly, the first player gives them a clue, such as the color or shape of the object.
Do a Letter Scavenger Hunt.
To play a letter scavenger hunt, hide alphabet cards around the house or classroom. Then, have your child find the letters and put them in order.
They will also practice fine motor and problem-solving skills while searching for the letters.
Practice Writing Letters.
Have them practice writing letters in various ways, such as using alphabet stamps, tracing letters in sand, or drawing letters with crayons.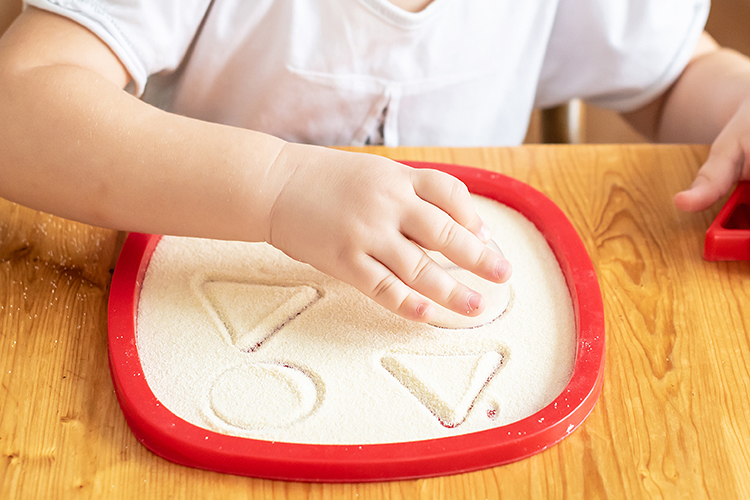 As they become more confident in their letter-writing skills, they can move on to writing words and, eventually, sentences.
Alphabet Coloring Pages.
Kids can recognize each letter's different shapes and sounds by coloring the different letters. In addition, coloring is a great way to improve fine motor skills and hand-eye coordination.
Write your Name Worksheets.
Kids enjoy writing their names, so why not include this fun activity to have them practice their alphabet? Many preschools use these kinds of activities to teach letter recognition and formation.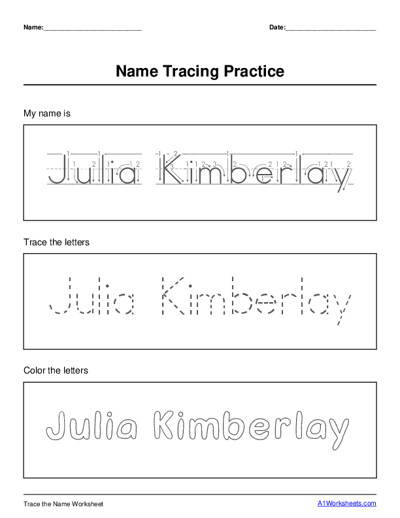 You can create your own worksheets with this Name Tracing Worksheet Generator. Simply type your child's name in the 'Name' field. Set other options.
Click on the blue "Regenerate" button to reflect your changes. Once satisfied, click the green "Download" button to download it as a pdf file.
Easy Word Search Puzzles.
All young children love puzzles, and word searches is a great way to help them develop their language skills. Preschool students will enjoy finding the hidden words in these easy puzzles.
The easy word search puzzles are designed specifically for young children, with large print and simple words, so they are sure to enjoy their letter search. Simply download and print.
Have a Letter Picnic where everything Starts with the Same Letter.
Everything at the picnic can start with the same letter, making it a fun and educational activity. You can start with picnic food that starts with the same letter.
For example, if the day's letter is "B," you could have PB&J sandwiches, bananas, and blueberry muffins.
Most of these fun alphabet activities can be completed with materials already available at home or in the classroom, making them a cost-effective option for parents and educators. Whether used as a stand-alone activity or as part of a larger lesson plan, these alphabet printable activities are a great first step to helping younger children develop essential literacy skills.