The Easter crossword puzzle is a fun activity to get into the holiday spirit. This festive puzzle contains a number of crossword clues about Easter customs and traditions. Simply download, print, and play!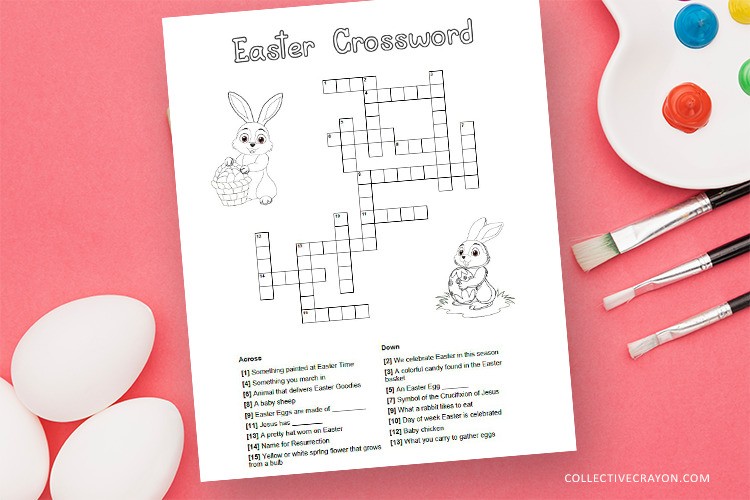 This post contains affiliate links and we will earn commission if you buy the products through those links. For more information, please read our disclosures here
The Easter season is a time of joy and celebration. It is an excellent way to spend quality time with family. What better way to enjoy the holiday than with a festive crossword puzzle?
This free printable Easter crossword puzzle is perfect for kids of all ages. With clues like "Something painted at Easter Time" and "A baby sheep", it's a great way to get into the holiday spirit.
When the puzzle is complete, kids can color these printable sheets for an extra bit of fun. So print out this Easter crossword puzzle and enjoy some quality family time this holiday season.
Easter Crossword Puzzle for Kids
The Easter crossword puzzle for kids is a great way to introduce them to the holiday. Share this puzzle with your kids or students at school or homeschool. It's perfect to play on a rainy day, road trip, or in school.
Keep kids busy with Easter Crossword while preparing your Easter treats or after they are done hunting for easter eggs. This is one of those fun Easter Activities for Kids that they can play after their Easter Egg Hunt.
This free printable Easter Crossword Puzzle comes with 15 sets of clues to solve – across and down. The answer sheet is included with the printable puzzle.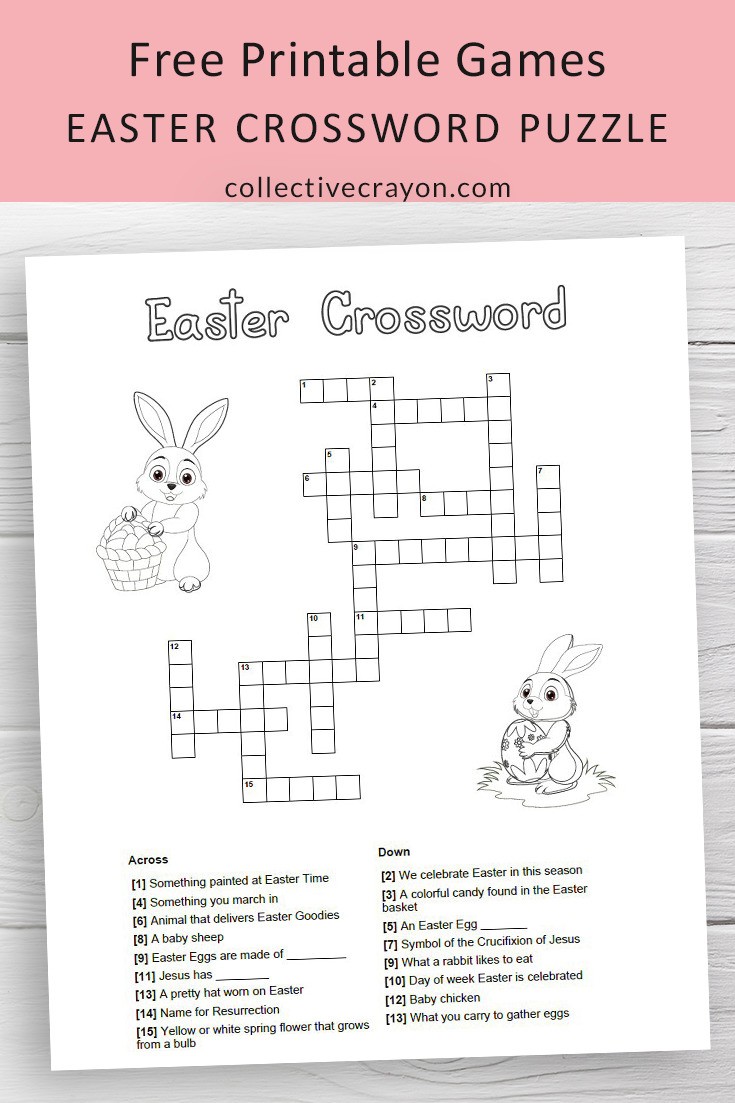 Download and Print Easter Crossword Puzzle PDF
To play Easter Crossword Puzzle, you will need:
Pencils;
Erasers;
Printer;
Easter Crossword Printable
Directions:
Download and open the puzzle pdf using Adobe Reader.
Print the Easter Crossword Puzzle on letter-size paper.
Distribute the pencils and puzzle sheets among the players. There is a total of 15 clues that kids need to solve.
Players read each clue and write the answers in the square boxes across or down.
They need to make sure that each square across and down has the correct letter corresponding to each clue.
Have them solve all the clues.
Whoever finishes first is the winner.
Make it exciting by announcing the winner and giving them a prize.
Looking for more fun activities for kids to do on Easter?
This set of 30 Hello Easter Bingo Game Cards is a perfect game that they can play. Each of these cards comes with different images associated with Easter and Spring.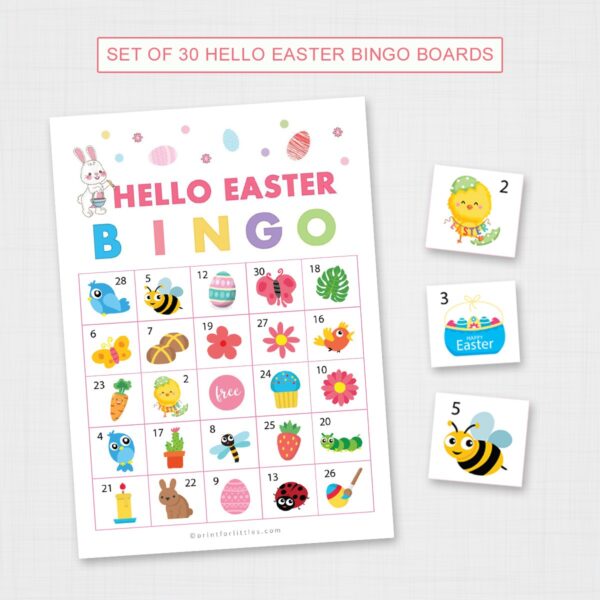 Here's another set of 30 Easter Bingo Game Cards that are perfect to play if you have more than 8 – 10 people. There is a variety of different images in this set as well. Make sure to check it out. Here's the preview.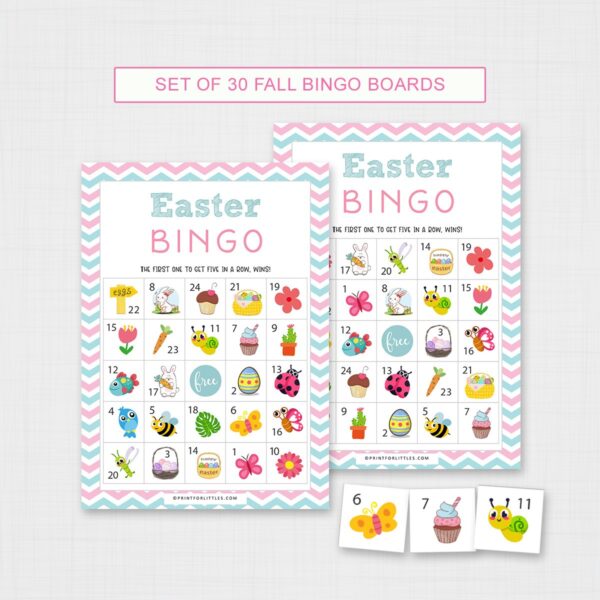 There are so many more fun holiday party games. Make sure to check them out, and have a great holiday season with your loved ones!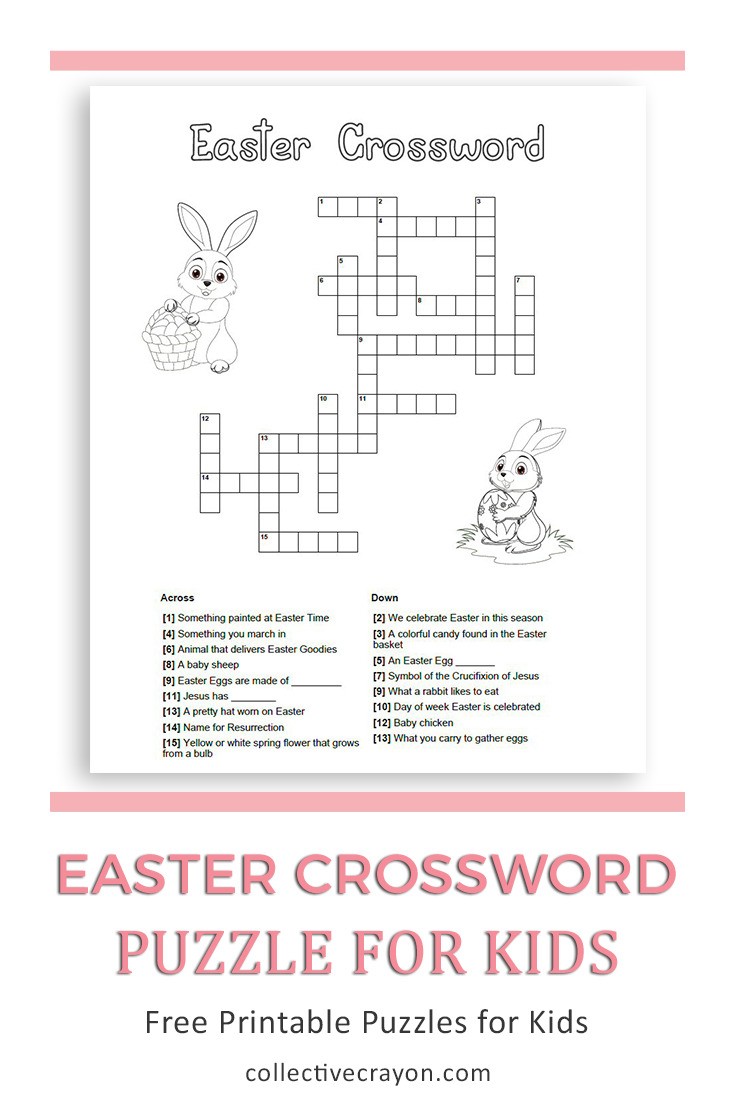 The benefits of solving puzzles as a family
Spending time with family is always important, and there are many activities that families can do together. One activity that the whole family can enjoy is solving puzzles.
Puzzles help to stimulate the mind and exercise critical thinking skills.
They also promote cooperation and communication as family members work together to solve the puzzle.
In addition, puzzles can be a fun way to bond with loved ones and create lasting memories.
Whether it's a simple crossword puzzle or an elaborate escape room, spending time solving puzzles with the family is sure to be enjoyable for everyone involved.
How are you planning to celebrate Easter? Planned any fun activities for kids? Please share in the comments below!