Download this free printable Halloween scavenger hunt for kids! This fun Halloween activity is perfect for kids of all ages, and you can use it for a birthday party, classroom, or indoor rainy day activity. With a little bit of preparation, your next Halloween party will be a blast!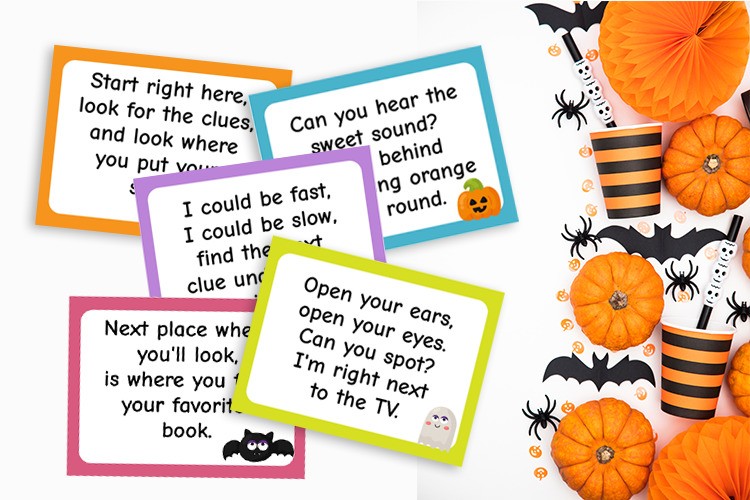 This post contains affiliate links and we will earn commission if you buy the products through those links. For more information, please read our disclosures here
The fun Halloween scavenger hunt is a perfect activity for entertaining little goblins and ghouls.
This themed scavenger hunt comes with all things Halloween, where kids have to hunt for a grand prize with the help of treasure hunt clues.
Halloween Scavenger Hunt for Kids
Our free printable Halloween scavenger hunt is the perfect way to add excitement to your Halloween night.
There is a total of 12 clue cards that can be printed on two letter-sized papers. For your convenience, these clue cards are not labeled, so you can add your own when you hide them.
You can also make your own clue cards. Two extra pdf files are blank. Download and create your clue cards by writing or typing the clues yourself.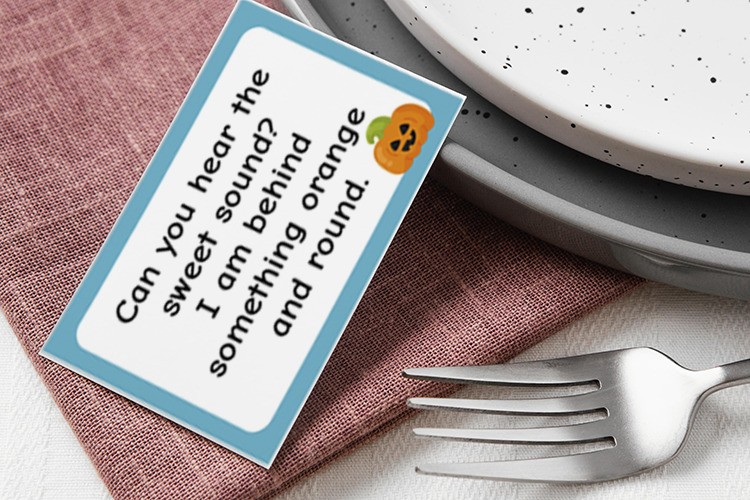 Hide the Halloween-themed clues around your house or yard, and let the kids loose to find them.
They'll have a blast searching for all the hidden items, and you'll love seeing the excitement on their faces when they find each one.
So make your Halloween night even more special with our fun Halloween game.
How to set up the Halloween Scavenger Hunt?
To start this fun activity, you will need the clue cards, candies, and a grand prize for the winner.
Hide the clue cards around the house; each clue will lead the kids to the next clue. Since this is an indoor Scavenger Hunt, all the clues will be hidden indoors.
Make sure the first clue is hidden where they can easily find it, or hand it over to them to get started.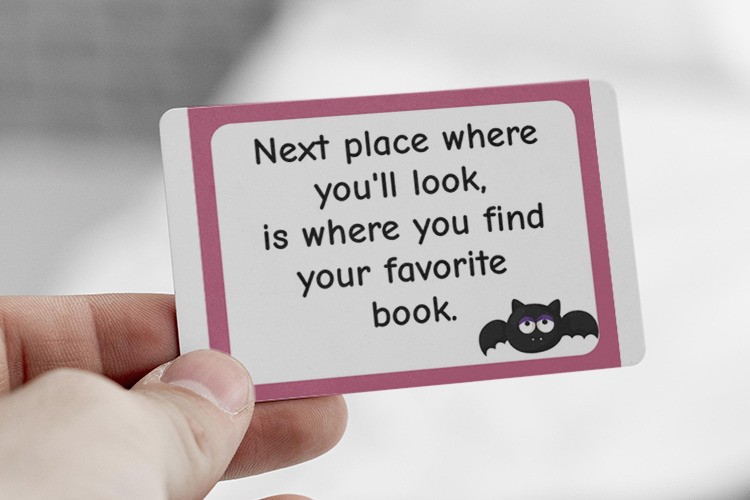 The last clue will ultimately lead to a prize, which can be anything from candy to a new toy. With a little planning, the Halloween Scavenger Hunt can be a fun and exciting way to celebrate the holiday.
Traditional Halloween treasure hunts are one where players must collect various items on a list. However, there are many ways to put a modern twist on this classic game.
One option is to make the items Halloween-themed, such as miniature pumpkins or Halloween candy. You can also turn it into a Halloween photo scavenger hunt, where players must take photos of themselves with Halloween decorations, a black cat, or in front of spooky locations.
Whatever the twist may be, a Halloween scavenger hunt will surely be so much fun and festive activity.
Halloween Scavenger Hunt Prizes
Just like Christmas Scavenger Hunt or Easter Scavenger Hunt, you'll need to come up with some creative prizes and fun ideas if you're hosting a Halloween scavenger hunt.
One option is to fill a goodie bag with Halloween treats like candy corn, and chocolate. You could also include Halloween party favors like plastic ghosts and bats.
Another idea is to let the winner choose their favorite prize from a selection of things. This could include items like books, movies, clothes, or toys.
Whatever prizes you choose, make sure they are fun and festive. After all, that's what Halloween is all about!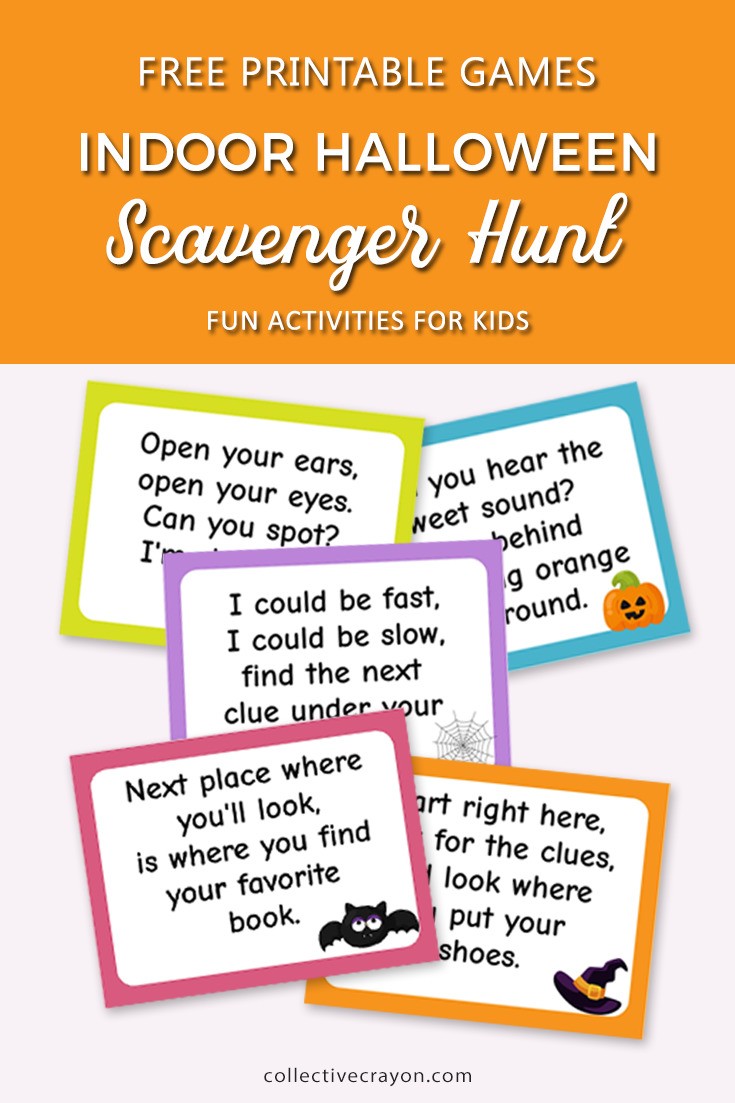 Download Halloween Scavenger Hunt Game
Printable Halloween Games
As late October rolls around, many people start to get excited for Halloween. One fun outdoor activity is visiting a pumpkin patch, where people can pick out the perfect pumpkin for carving.
Many pumpkin patches also offer other activities, such as a Halloween Bingo game or a corn maze. Kids will also enjoy printable Halloween games like Halloween Sudoku or Halloween Maze.
These games can be a fun way to spend an afternoon with the whole family or friends. In addition, they can help to get people into the Halloween spirit.
With these fun Halloween activities, you can keep kids excited and encouraged to get up and move. They can also be tailored to accommodate different age groups.
The clues can be simple and easy to find for younger kids, while older kids can be challenged with more difficult riddles. Either way, printable Halloween scavenger hunts are sure to be a hit with kids of all ages.
Happy Halloween!