Free mermaid coloring pages printable are perfect for little girls fascinated by anything to do with the underwater, ocean and the creatures that live there.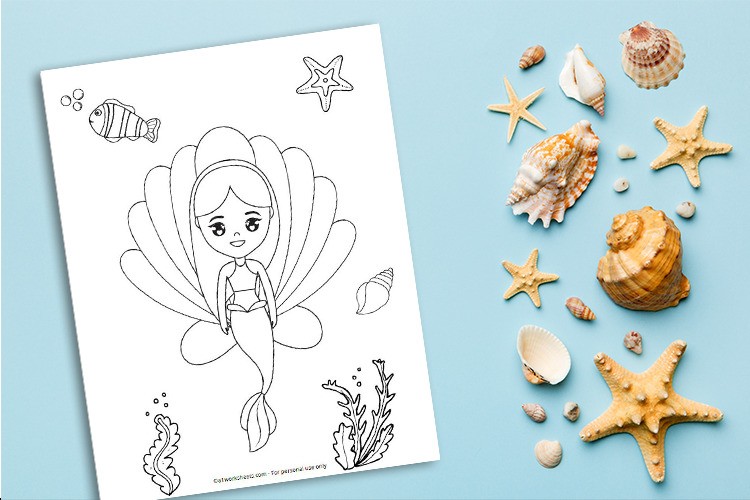 This post contains affiliate links and we will earn commission if you buy the products through those links. For more information, please read our disclosures here
They are perfect for a little girl's mermaid party or just for fun on a rainy day.
Mermaids are a part of fairy tales worldwide, and this set of free coloring pages will let your little one's imagination run wild.
These beautiful mermaids can be printed out and colored in any way your child desires. So grab some crayons or markers and get started!
Free Mermaid Coloring Pages for Kids
Mermaids have always been a popular topic, especially for young girls. There is something about these sea creatures that capture the imagination.
Whether it's the idea of living in an underwater world or having a beautiful mermaid tail and long hair – kids of all ages have always been fascinated by mermaids.
Now, with the help of free printable mermaid coloring pages, younger and older kids can enjoy the magic of mermaids.
These free coloring printable sheets are an excellent activity for a mermaid-themed birthday party or long road trips.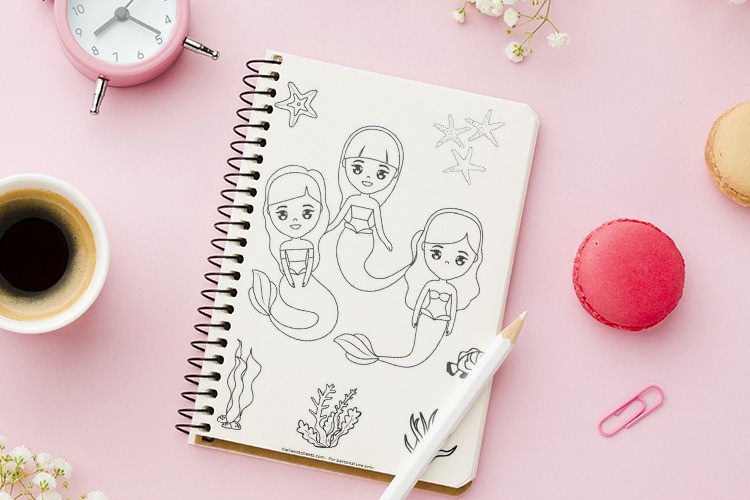 These fun coloring pages are in pdf format, so you can download them using Adobe Reader. Print these digital download coloring pages, grab some colored pencils, gel pens, or markers, and you're all set.
Simply print out the cute mermaid coloring pages and let your child's imagination run wild. You can even create a collection of free mermaid coloring pages and make a custom coloring book.
Benefits of Coloring Pages
For many children, coloring pages are a cherished part of childhood. They are an excellent way to pass the time and provide several benefits for young children.
Coloring Pages:
Improve a child's pencil grip as they color in the intricate details.
Help younger children develop fine motor skills. These skills are essential for writing and other activities.
Provide an excellent opportunity for child-parent interaction. As parents help their children select colors and complete pictures, they can also take the chance to chat with their children about the subject matter.
Can be both enjoyable and educational for young children.
Offer a unique opportunity for little ones to exercise their creative muscles and explore their imagination.
Coloring pages provide a fun and creative outlet for kids to express themselves. They teach important lessons of cooperation and friendship.
There are tons of coloring pages that kids love to do. Some of the most popular include unicorn coloring pages and barbie coloring pages.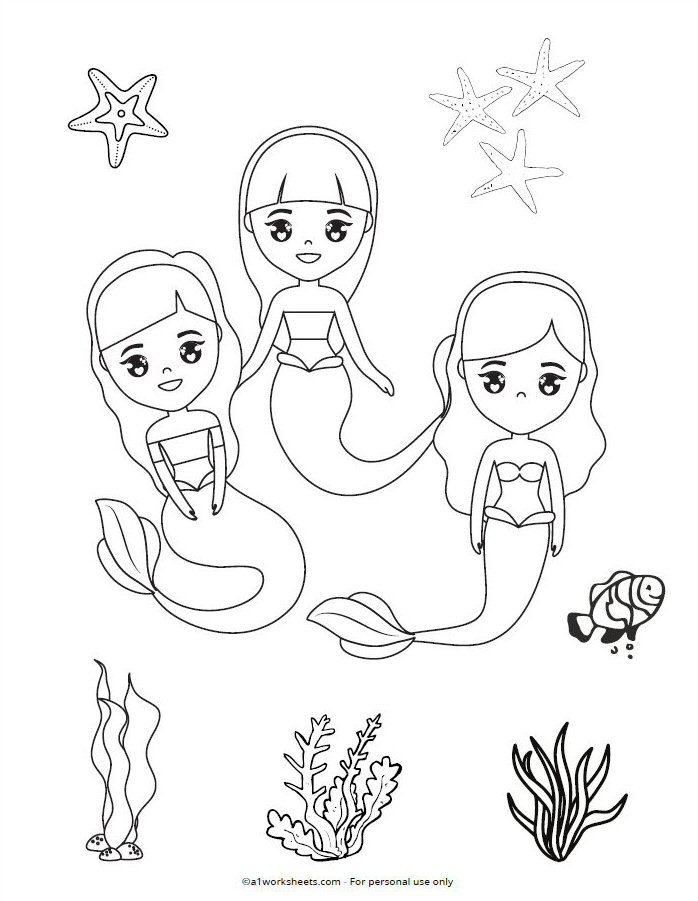 Best friends often enjoy coloring together, giving them a chance to bond and share their creativity. Whatever the reason, coloring pages are a great activity for kids of all ages.
So whenever your child is feeling bored or overwhelmed, consider giving them a coloring page to help them relax and unwind.
How to use different Mermaid Coloring Pages?
Adorable mermaids are a popular party theme for kids, and these cute coloring pages are the perfect activity to entertain little ones at your next mermaid-themed bash.
To use, simply print out the printable coloring pages as a pdf file and provide guests with their favorite crayons or markers. For added fun, encourage guests to color the mermaids in different shades.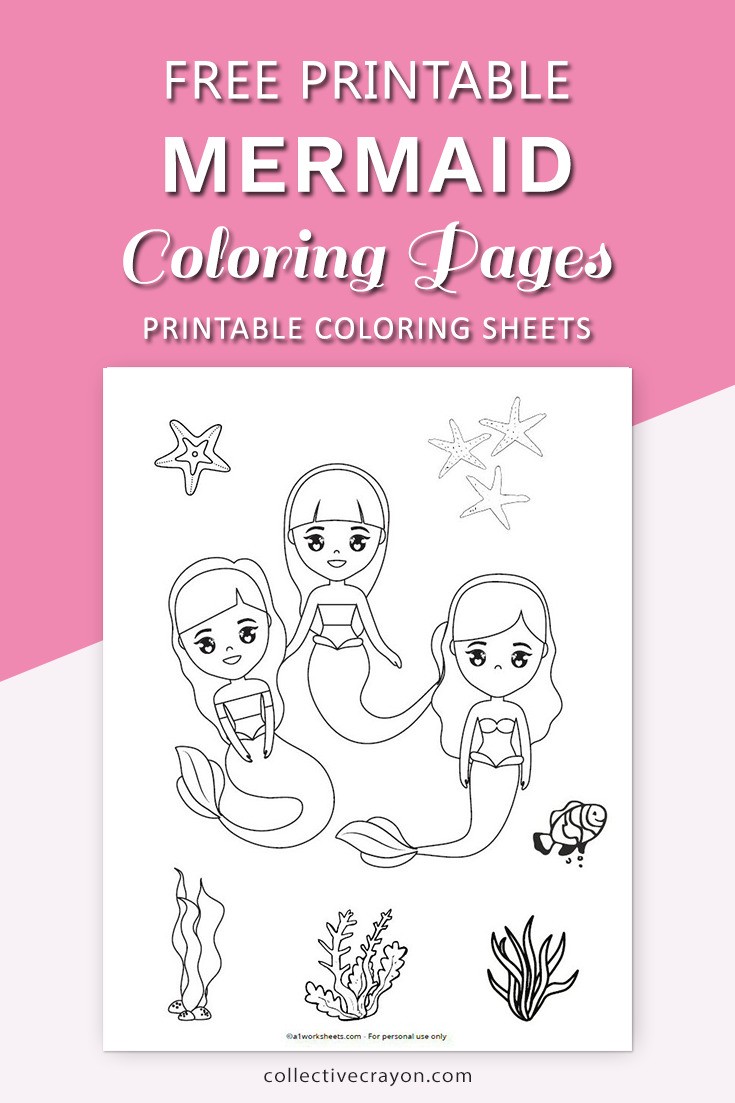 Download Mermaid Coloring Pages
For example, one child could color a mermaid in all shades of blue, while another could opt for more traditional bright colors of red and green mermaid.
Whatever colors they choose, your little guests are sure to have a blast creating their own mermaid masterpieces.