Unicorn Word Search is perfect for a unicorn lover. Kids of all ages can enjoy this fun and educational activity. Players have to find words related to unicorns in this free printable unicorn word search.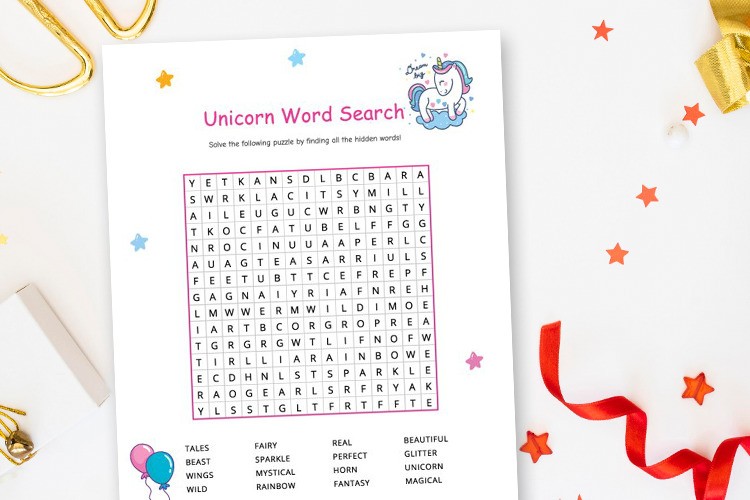 This post contains affiliate links and we will earn commission if you buy the products through those links. For more information, please read our disclosures here
It's a great way to learn more about these magical creatures! So download and print this word search, grab a pencil, and get started!
Unicorn Word Search: An Educational and Fun Activity
Word searches are great for kids because they're both fun and educational. By looking for hidden words in a grid of letters, kids can hone their word-finding skills while also enjoying the challenge of hunting for something hidden.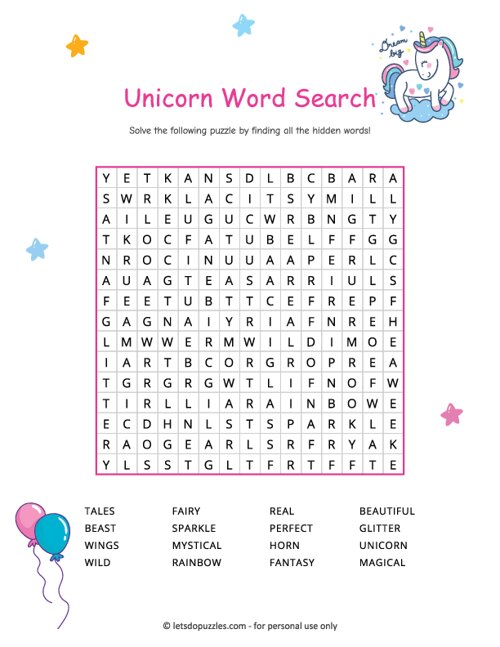 Unicorn word searches are a great twist on this classic activity, and they make a great gift for unicorn lovers of all ages. They are fun to solve and help kids learn new words and concepts.
Additionally, unicorn word searches are also a great way to introduce kids to the world of unicorns, making them the perfect choice for any young unicorn fan.
How to play the Unicorn Word Search Game?
To play, download and print the pdf format printable game. Kids can use a pencil or pen to find all the hidden unicorn words in the grid. The words can appear horizontally, vertically, or diagonally!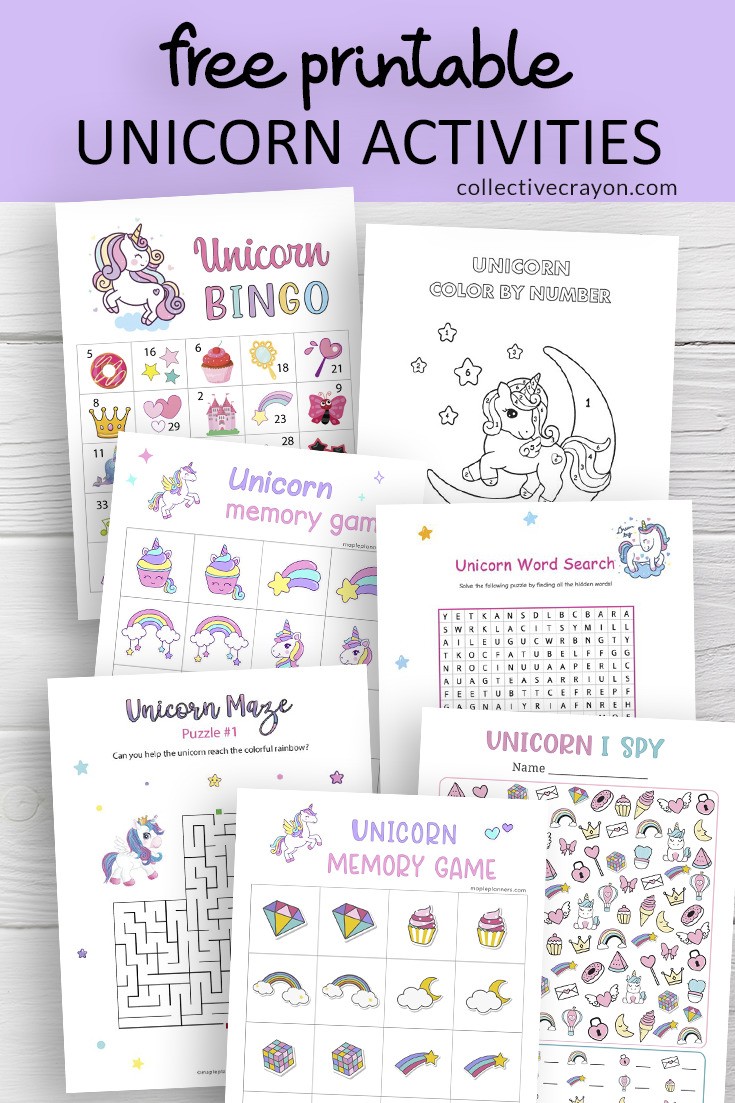 Unicorn Word Search Puzzle Game Words List:
Tales, Beast, Wings, Wild, Fairy, Sparkle, Mystical, Rainbow, Real, Perfect, Horn, Fantasy, Beautiful, Glitter, Unicorn, and Magical
How to plan a Perfect Unicorn-themed Party?
Unicorns are all the rage these days. If you're planning to host a unicorn-themed party, consider some of these tips to get started.
Invitations. Send out unicorns, rainbows, and glitter invitations. This will set the tone for the party and get guests excited about what's to come.
Activities. Next, it's time to start planning activities. You can set up the photo booth with props like Unicorn horns and rainbow wigs. If hosting a baby shower, print this super cute unicorn-themed due date calendar.
Games. Games are always a hit at parties, and there are plenty of options to choose from when it comes to unicorn-themed games. Unicorn Bingo, Memory Games, and Coloring Pages are some fun games that you can make part of your party.
Food. Thinking food, think delicious unicorn-themed snacks and drinks. Cupcakes adorned with edible glitter, fruit cups in the shape of unicorns, and colorful punch bowls full of fruity goodness are sure to be a hit every time.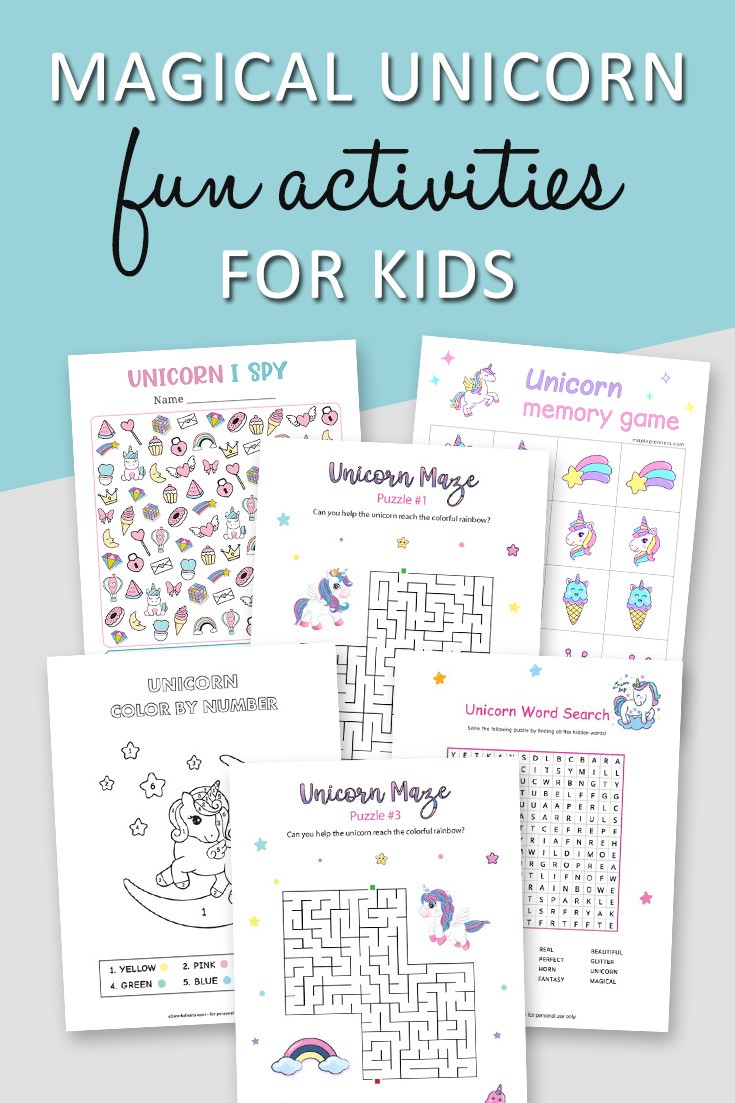 With a little planning, you can throw a Unicorn party that your guests will be talking about long after the last guest has gone home. These games are perfect for a birthday party or a baby shower.