Free bug scavenger hunt printable is a fun activity for kids of all ages. They will love hunting for little bugs all around the house or yard. It is so much fun and a great way for them to learn about insects and their habits.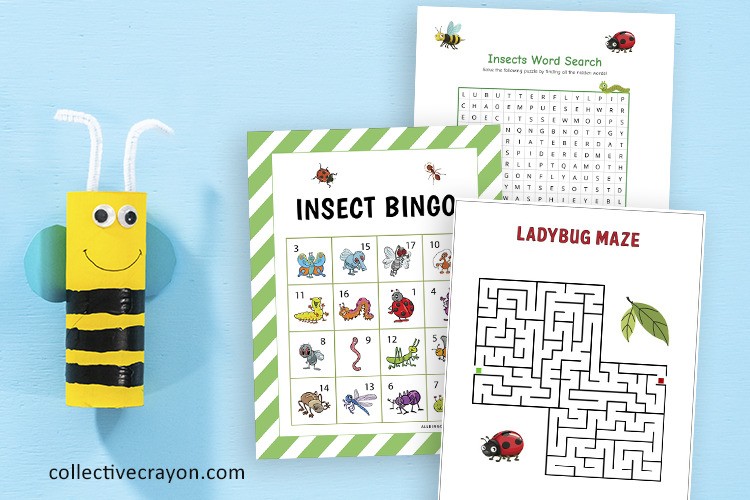 This post contains affiliate links and we will earn commission if you buy the products through those links. For more information, please read our disclosures here
This is a perfect activity for little ones who love bugs. Our free printable bug scavenger hunt is the perfect way to get started. Simply print out the sheet and head outside with your little ones.
See how many of the bugs on the list they can find. Download your copy today and have some fun with the family this summer!
Why a Bug Scavenger Hunt is a Great Activity for Kids?
A bug scavenger hunt is a great activity for kids of all ages. They can learn about different colors and types of insects, and it's a great way to get them excited about outdoor activities.
Such activities will get them interested in reading insect books. A bug scavenger hunt is a great option if you're looking for a fun way to teach your kids about insects.
How to use the Scavenger Hunt to teach Kids about Bugs?
A bug scavenger hunt is a great way to get kids excited about bugs and the outdoors. Get started with some fun ideas to keep them engaged and busy.
Download and print or make your own bug scavenger hunt by creating a list of items.
Include common and uncommon bugs and other items such as leaves, flowers, rocks, and sticks.
For an added challenge, include items only found in certain seasons.
Head outside with your scavenger hunt printable lists in hand. Each child can hunt for bugs independently, or you can divide them into a small group of a few kids.
Let the kids explore with their magnifying glasses and see how many items they can find.
If you're feeling adventurous, turn it into a photo scavenger hunt and see who can find the most items and take the best pictures.
Once you're back inside, encourage the kids to share what they found and learned.
You can also use nature items to create sensory bins or other hands-on activities.
Scavenger hunts are a great way to get younger kids moving, get fresh air, and learn in the great outdoors! You can use a free printable bug scavenger hunt at picnic lunch, at your own summer camp, or even in your own backyard.
Free Printable Bug Activities for Kids
These engaging and educational activities will keep your child entertained and learning all summer long.
From spotting insects to creating bug habitats, your child will be busy exploring the world of bugs. Print out these activities today and get started!
Insect Bingo
Insect bingo is a perfect activity for nature lovers. With this bingo, kids will learn about different kinds of insects and bugs, where they live, and how they survive.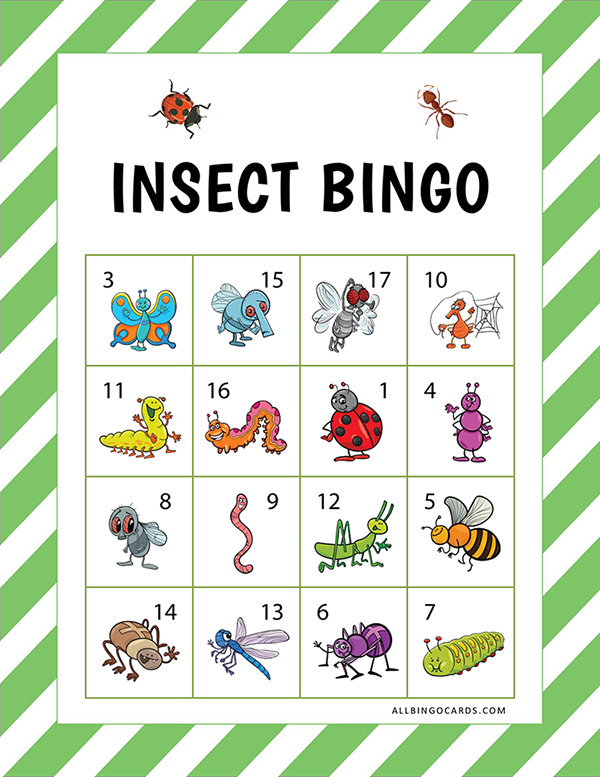 Printable insect bingo cards are a great resource for educators or parents who want to teach their children about the different types of insects.
Insect Word Search
Perfect for a rainy day, Insect Word Search is a great way to help your child learn about different insect types while also practicing spelling and letter recognition.
This word search will provide your little one hours of fun (and learning). To complete the word search, simply find and circle the words listed below.
The answer sheet comes attached with the puzzle. Happy hunting!
Ladybug Maze
One of the most popular insects among children, ladybugs, is often considered a sign of good luck. These colorful creatures can be found in gardens and parks all around the world, and kids love to chase after them.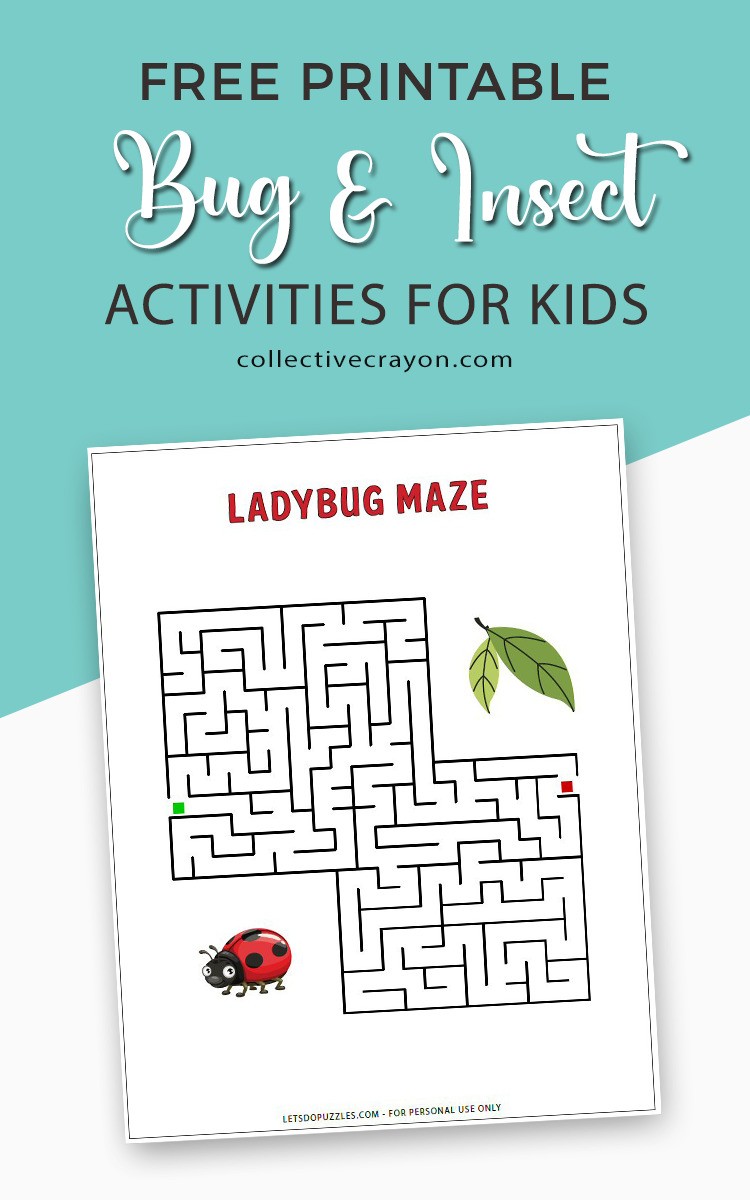 This free ladybug maze is for your little ones. With its winding paths and obstacles, it's sure to provide hours of entertainment.
Benefits of bug and insect activities for kids
Getting kids involved in bug activities can have several benefits.
For one, this fun outdoor activity can help them to develop a better appreciation for the natural world.
Kids will enjoy the opportunity to learn about their anatomy, life cycle, and habitat by getting up close and personal with bugs.
Bug activities can help to foster a sense of wonder and curiosity in young kids.
As they explore the intricate world of bugs, they will be filled with a sense of awe and amazement.
Finally, bug activities can also teach kids about cooperation and teamwork.
As they work together to capture and release bugs, they will develop important social skills to serve them well in their future endeavors.
Looking for more Free Printable Scavenger Hunts?
Let the kids explore the outdoors with this Nature scavenger hunt. You can visit your local park or explore your own yard.
If the kids could find all the bugs listed in the bugs scavenger hunt printable, use this Insect scavenger hunt. It has an additional insect list that they can use to keep the excitement going.
The spring scavenger hunt is one of the fun activities where you and your family can get outdoors and hunt for fun stuff like flowers, squirrels, bees, and more! Download and print it out, put on sunscreen, pick up your magnifying glass, and head outside for fun in the sun.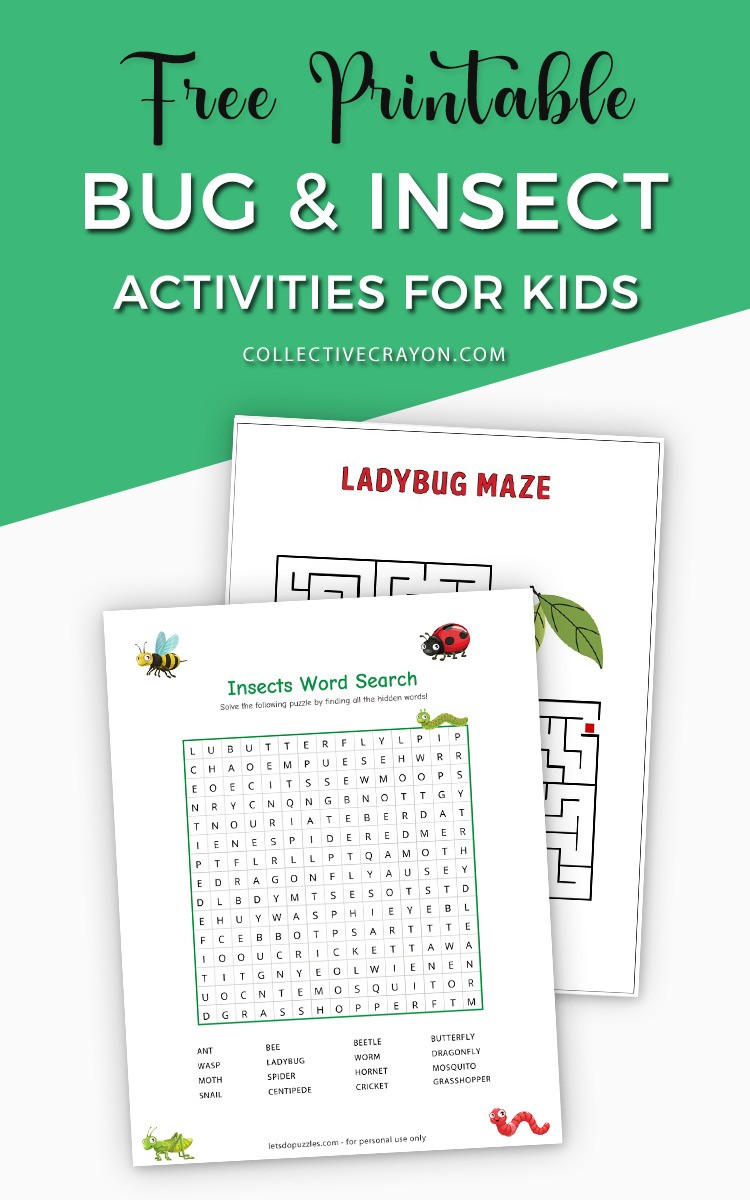 Download Bug Scavenger Hunt Printable
Do you have a favorite bug hunt activity for kids? Feel free to share with us in the comments below! Happy exploring!