Camping Bingo
Download free printable Camping Bingo. For more similar Bingo templates, browse our free printable library. Simply download and print them at home or office.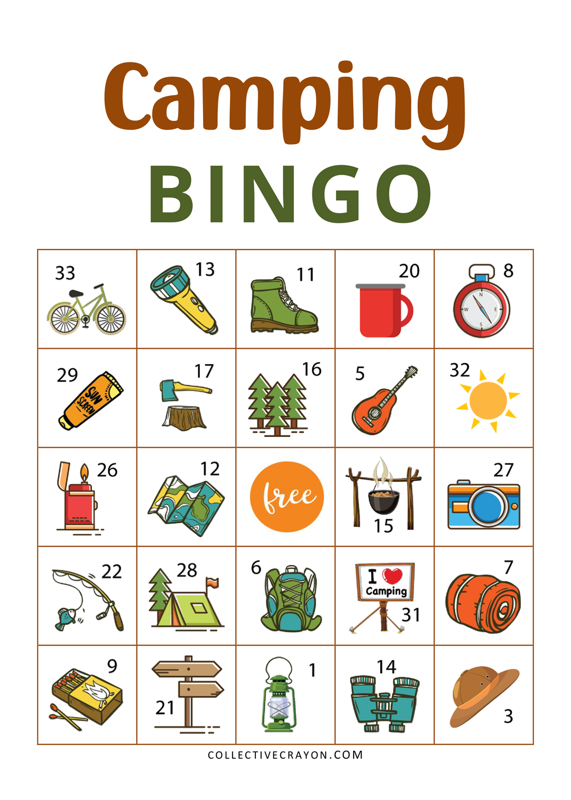 Scroll down for print and download options
Camping Bingo is a fun and educational activity for kids. While playing, they will learn about different items related to camping, such as tents, campfires, and wildlife. When they look at the pictures, they can learn about colors and shapes in a natural and fun way.
Keep your little ones engaged and excited the whole camping trip. With pictures of camping-related items, your kids will enjoy exploring the wilderness in a new way.
Printable Camping Bingo Cards
The Camping Bingo PDF printable comes with eight bingo cards and a calling mat. Each card is unique, so you can play with up to eight kids at a time. It's easy to download and print!
This game is ideal for educators, parents, and homeschoolers who want to add some educational fun to their camping trip!
Benefits of playing Picture Bingo
Playing this game brings excitement and entertainment and helps improve cognitive, social, and emotional skills.
Bingo promotes logical thinking and concentration, helps develop memory, and teaches children to work together as a team toward achieving a common goal.
It's a fantastic way to keep your kids engaged and away from mundane activities like TV and video games.
Have more than 8 players?
Make sure to download these 30 printable Camping Bingo cards.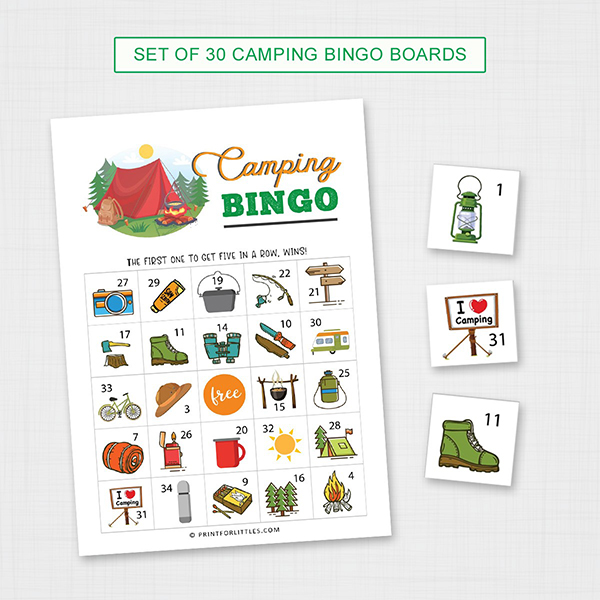 Make your own Bingo
You can also make your own bingo. Customize, download and print with your own word list. Click here to make your own Camping Bingo cards.