New Years Bingo
Download free printable New Years Bingo. For more similar Bingo templates, browse our free printable library. Simply download and print them at home or office.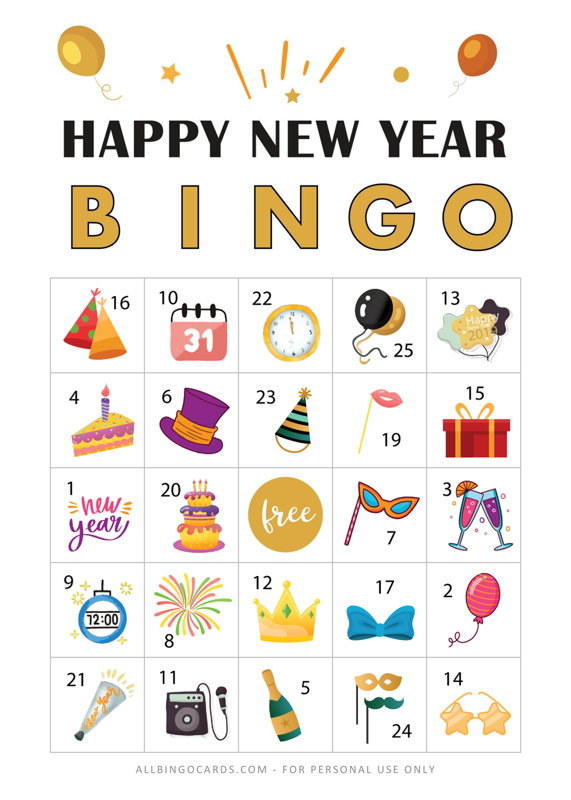 Scroll down for print and download options
Playing Happy New Year Bingo is an easy and exciting way to celebrate the holidays with your kids. It's a fun, printable game that can be enjoyed by all ages. To start playing, you'll need to download and print out the free bingo cards and grab some little tokens or coins to mark the chosen numbers.
Once each player has their card, choose one person to be the caller; they will draw pictures at random, and the players should mark off any pictures they find on their card with their tokens or coins.
The first person who completes a line of five numbers in a row or diagonally is the winner! Happy New Year Bingo is an easy and enjoyable way to celebrate as a family, getting into the holiday spirit while spending quality time together.
There is a total of 10 bingo cards and a calling mat. Print these conveniently at home on letter size paper.
Have more than 10 players?
Make sure to download these 30 printable New Year Bingo cards.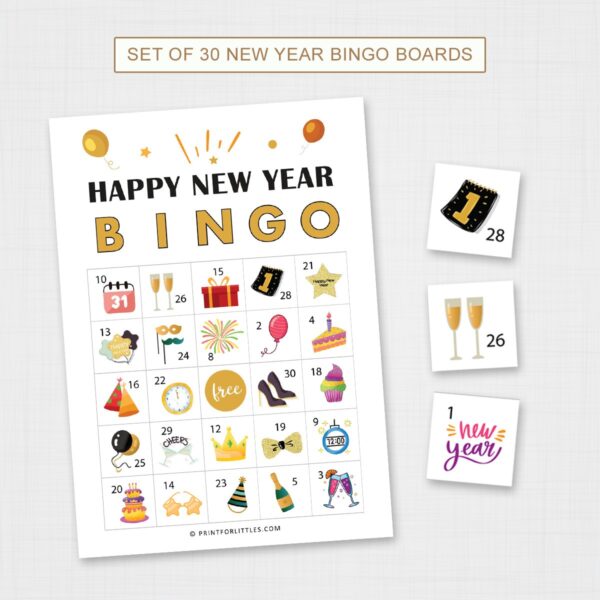 Make your own Bingo
You can also make your own bingo. Customize, download and print with your own word list. Click here to make your own New Year Bingo cards.