Happy Easter Bingo
Download free printable Happy Easter Bingo. For more similar Bingo templates, browse our free printable library. Simply download and print them at home or office.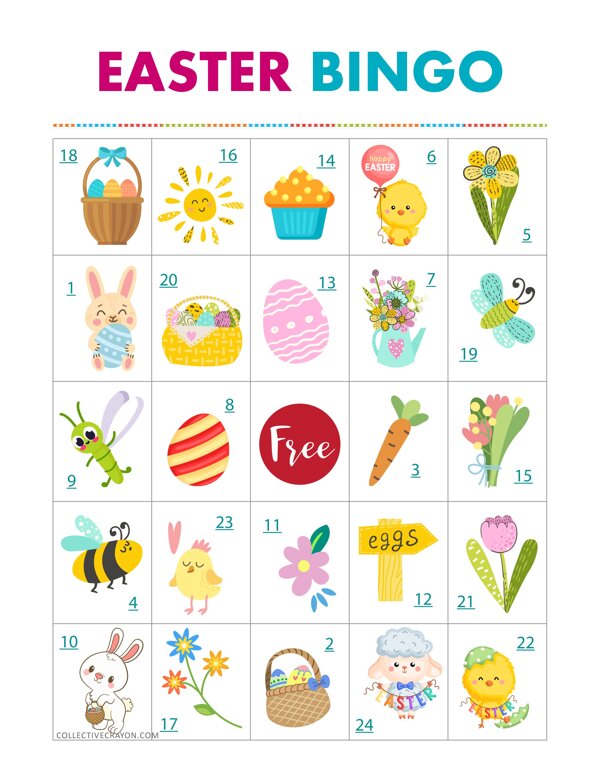 Scroll down for print and download options
Free Easter bingo game is a fun, easy, and engaging activity to entertain the kids this Easter! Enjoy the challenge of matching images with the ones called from the calling cards.
This game is perfect for all ages in the family. With festive designs such as chocolate bunny rabbits, playful chicks, Easter eggs, carrots, lambs, and more, kids will love trying to find all their favorite items before anyone else.
Make it competitive or cooperative; either way, your children will be delighted to be lucky winners! Your printable Bingo cards will create cherished Easter memories and become part of your joyful holiday traditions!
There are eight bingo cards and a calling sheet in this package. The finished size of these printable cards is letter size so you can conveniently print at home or your local print shop.
Have more than 8 players?
Make sure to download these 30 printable Easter Bingo cards.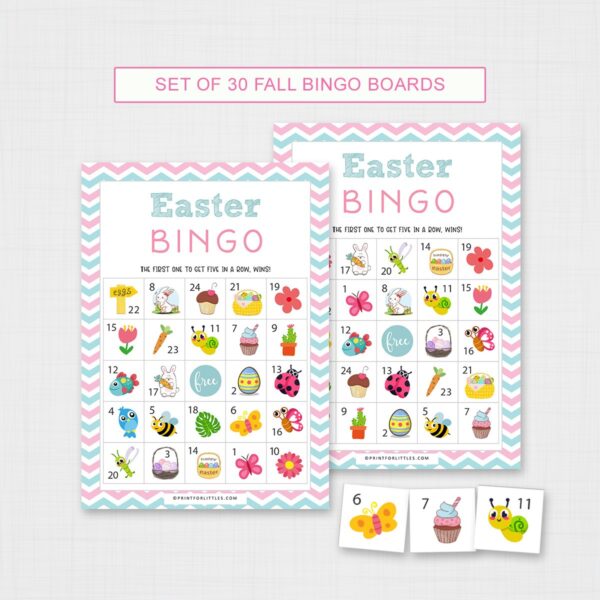 Make your own Bingo
You can also make your own bingo. Customize, download and print with your own word list. Click here to make your own Easter Bingo cards.