Keep kids entertained with these Thanksgiving color by number printables. They get to develop their number recognition and fine motor skills.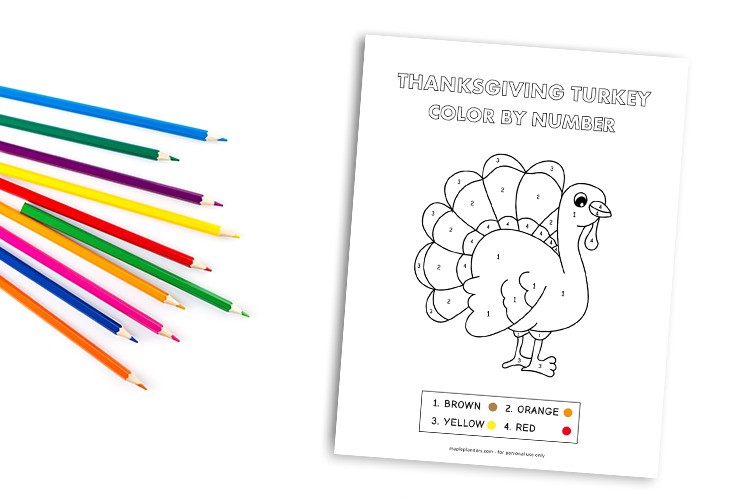 This post contains affiliate links and we will earn commission if you buy the products through those links. For more information, please read our disclosures here
Thanksgiving is just around the corner. That means it's time for family, friends, food, and fun!
While you're preparing for the big feast, why not print out this free Thanksgiving color by number sheet to keep the kids entertained?
This fun activity will help them learn their colors and practice their counting skills.
Free Thanksgiving Color by Number Printables
Besides spending time with family and friends, the holiday season can be a great time to learn about numbers and colors.
This Thanksgiving, take some time to explore number concepts with your kids using these fun Thanksgiving number worksheets.
Turkey Color By Number Worksheets
These number pages and printables are perfect for little learners of all ages. With themes like turkey Number Tracing, your kids will love practicing their number skills while getting into the holiday spirit.
So, mix things up a bit this Thanksgiving and incorporate some learning into your festivities! Your kids will be thankful that you did.
Perfect for Kindergarten and Preschool Students
Keep your kindergarten and preschool students entertained with these free Thanksgiving color by number sheets. Not only will they stay busy while the adults are chatting, but they'll also work on fine motor skills and number recognition.
And when they're done, they'll have a cute coloring sheet to hang up or give to grandma. So go ahead and download them – the kids will love them!
Thanksgiving Coloring and Activity Book
Want more Thanksgiving activities for kids to keep them entertained?
Make sure to check out this fun Thanksgiving Coloring and Activity Book Printable. Print as many copies as you want for your personal use.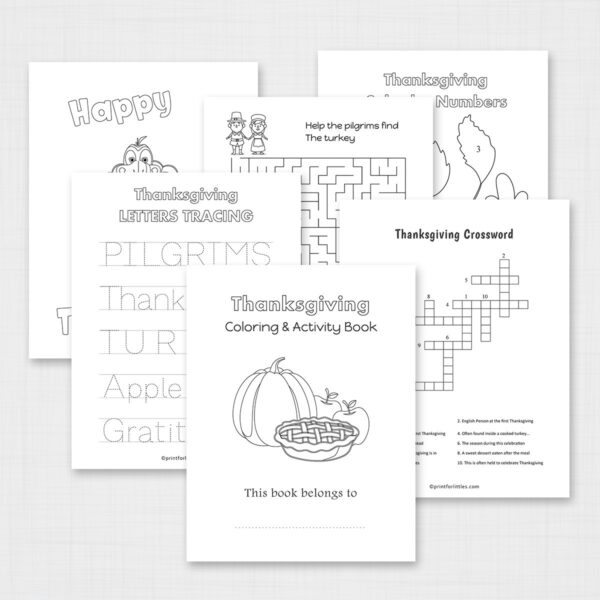 There is a total of 19 sheets in this package. This Thanksgiving Coloring and Activity Book comes with lots of coloring sheets, Thanksgiving Word Search and Crossword Puzzles, Thanksgiving Mad Libs, Tic Tac Toe and so much more.
Benefits of Thanksgiving Color by Number Printables
There are many benefits to using color by number printables, especially with young children. Some of the benefits include:
Improving number recognition;
Developing fine motor skills;
Strengthening hand-eye coordination;
Providing a sense of achievement
So this Thanksgiving, make learning fun with these free Thanksgiving color by number works
To complete the activity, kids will first need to color in each section according to the number code. Then, they will count the number of objects in each section and color them accordingly.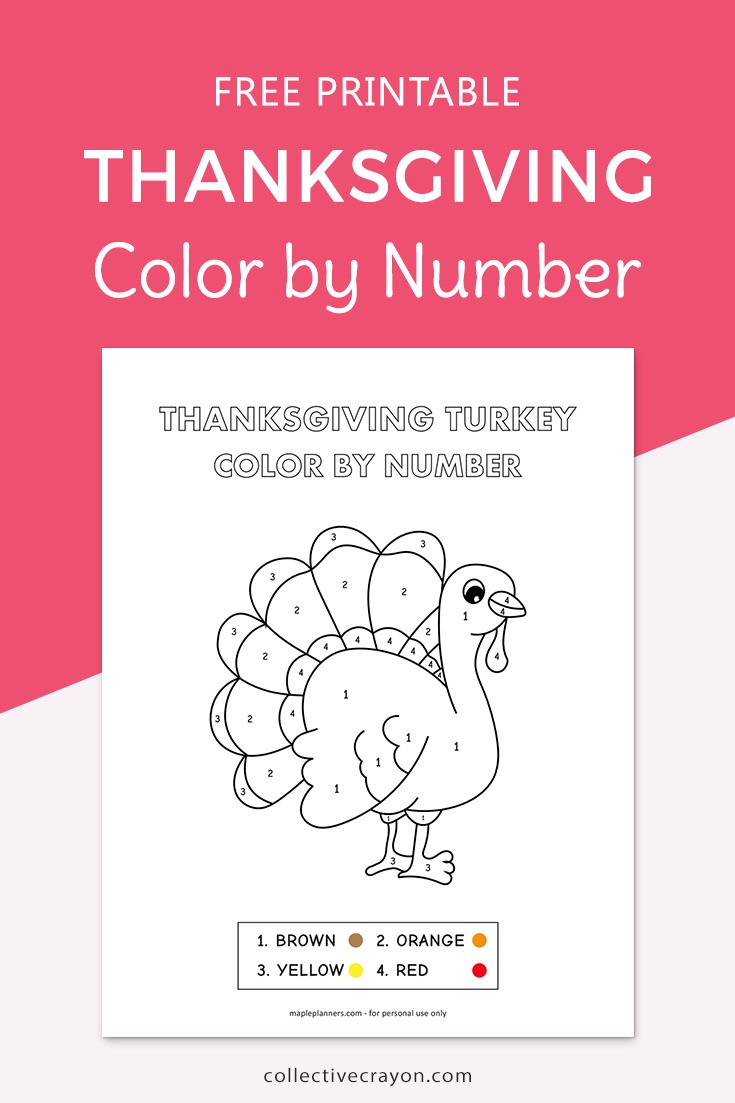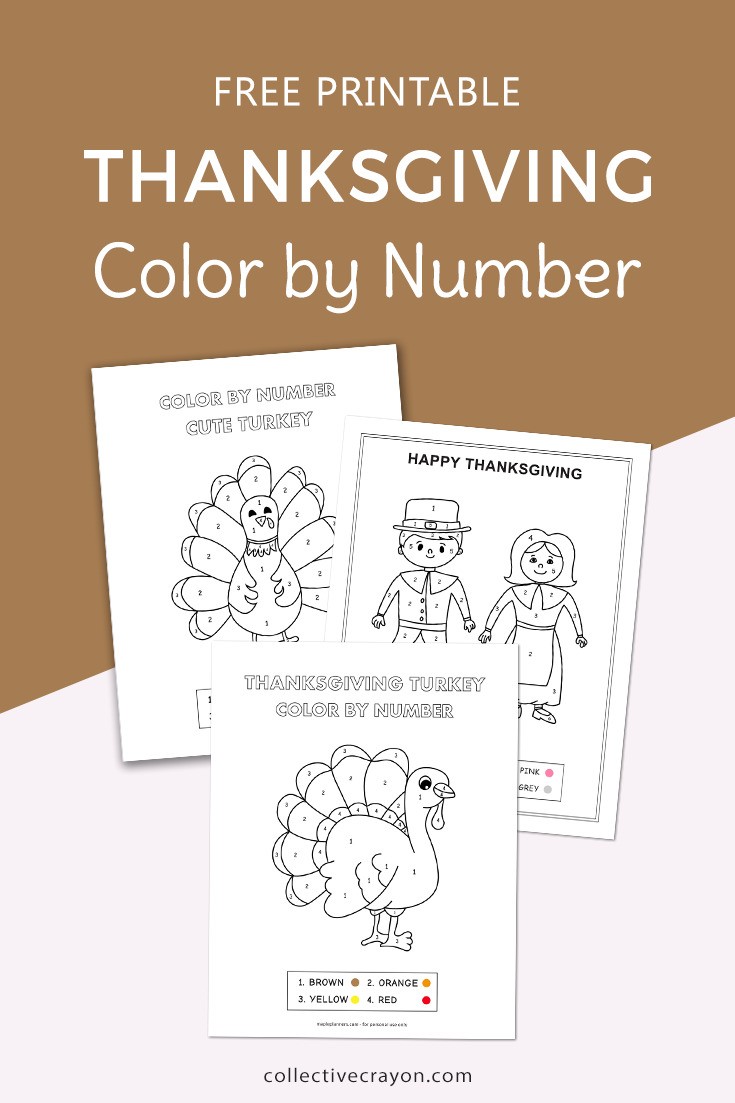 This is a great way for kids to review their number recognition and counting skills while they have fun with this Thanksgiving-themed activity.
Download Thanksgiving Color by Number Printables
So whether your little ones are into pink and purple or blue and green, they're sure to find a turkey coloring page that they'll love. And the best part is, these coloring pages are completely free to download and print – just click on the link below.
Simply download and print these coloring sheets on letter size paper at home. Grab some crayons or pencil colors.
Enjoy with the entire family. Everyone is bound to have a great time together.
Happy Thanksgiving!