Free Thanksgiving coloring pages for kids will keep them entertained for hours. Everyone will have a good time coloring traditional Thanksgiving images like turkeys to pilgrims. Download your favorite coloring page and get started on the holiday spirit!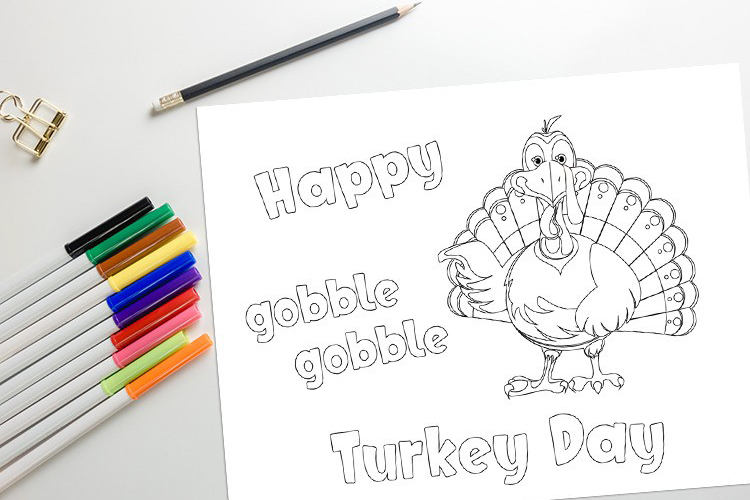 This post contains affiliate links and we will earn commission if you buy the products through those links. For more information, please read our disclosures here
The holiday season is a time for family, friends, and fun. This is also the time when kids get antsy and bored. If you're looking for some free and fun activities to keep them busy, how about keeping them engaged with some fun coloring pages?
Free Printable Thanksgiving Coloring Pages for Kids
Thanksgiving is a time to be thankful for all the beautiful things in life. For many people, this means spending time with their family and friends., enjoying a traditional Thanksgiving dinner, and giving thanks for all their blessings.
This year make the holiday even more fun by having the kids do some coloring pages about Thanksgiving. These Thanksgiving coloring pages for kids feature turkeys, pilgrims, Native Americans, and other iconic holiday symbols.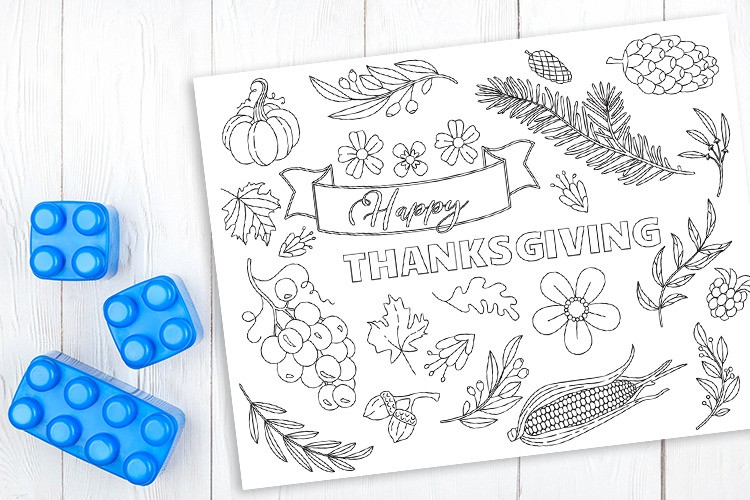 Kids of all ages will enjoy coloring while they wait for the dinner to be ready! These free printable coloring pages are an excellent way to teach them about the holiday's history. It's a great activity that the whole family can enjoy together.
What are the benefits of coloring pages for kids?
Coloring is a simple activity that offers plenty of benefits for children, including:
Development of fine motor skills when they try to stay within simple outlines.
Lower stress levels
Improved focus and concentration
Boosted creativity and imagination
Increased sense of calm and relaxation.
Thanksgiving coloring pages can also be a fun way to teach kids about the history of Thanksgiving. Use these coloring pages to talk about the holiday's origin and meaning.
Help your child understand why we give thanks and what we're thankful for. They will enjoy a good coloring session when they use a box of crayons, markers, or colored pencils on their kids' table.
Download Thanksgiving Coloring Pages
This collection of printable Thanksgiving coloring sheets is perfect for preschool and kindergarten students. They're also great for older kids who need a little break from schoolwork.
Happy Thanksgiving Coloring Page
This coloring sheet comes with a pumpkin, a pumpkin pie, and a cute little turkey.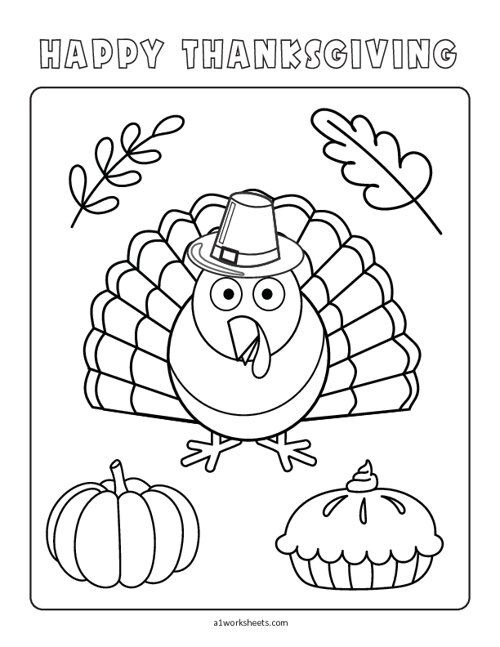 Pumpkins Coloring Pages
Cute Turkey Coloring Page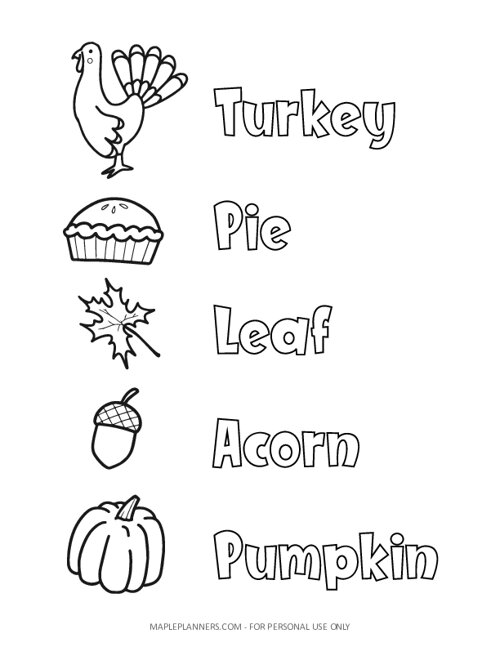 Happy Turkey Day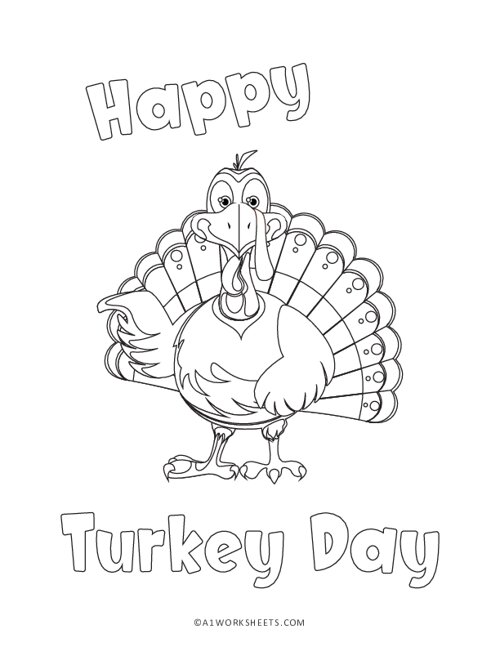 Pumpkins are best associated with the Fall, Halloween, and Thanksgiving season. Kids and adults can challenge themselves and add different shades of orange and green.
Coloring pages help teach younger kids about different elements of the Autumn harvest. As they color each beautiful coloring page, they will learn about these vegetables associated with the Fall season and Thanksgiving.
Either print all these free Thanksgiving Printables at once or make different rounds and give the same sheet to everyone in one round and the second one in the next.
Simply print each printable page on letter-size paper at home. Grab some crayons of different colors. What a fun way to enjoy with the entire family.
Thanksgiving Coloring and Activity Book
Want more coloring pages, games, and puzzles to keep your kids entertained for hours?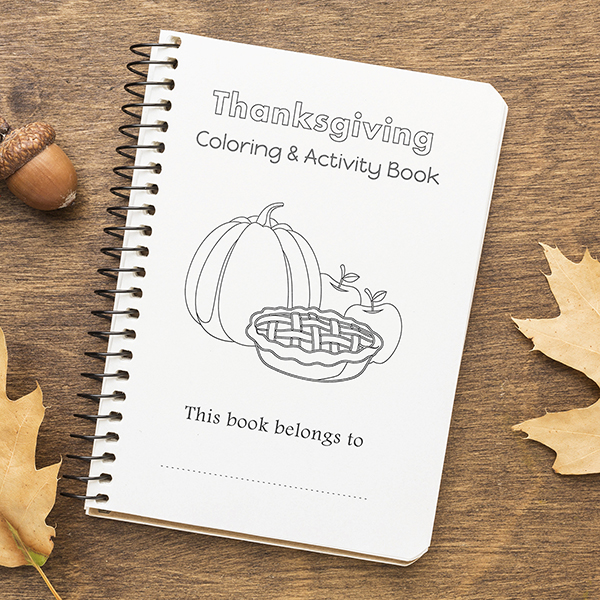 Download Thanksgiving Activity Book Printable
Make sure to check out this fun Thanksgiving Coloring and Activity Book Printable. It is perfect to download for the Thanksgiving holiday. Print as many copies as you want for your personal use.
There is a total of 19 sheets in this package. These printable activity sheets come with many coloring sheets, Thanksgiving Word Search and Crossword Puzzles, Thanksgiving Mad Libs, Tic Tac Toe, and more.
Thanksgiving Activities for Kids
If you're looking for more Thanksgiving activities for kids, here are some printable activities you should check out.
Thanksgiving Scavenger Hunt. Keep little ones active while they are waiting for the Thanksgiving feast. They will enjoy finding the items listed on these printable sheets.
Color by Number is another fun activity where they will be able to develop number recognition skills while trying to stay within the outlines.
Thanksgiving Word Scramble. Unscramble the words while developing your vocabulary.
Kids will enjoy playing a game or two of Thanksgiving Bingo. These picture bingo cards are perfect for little ones who don't know how to read.
Word Searches. Younger kids will enjoy hunting for words associated with Thanksgiving.
Find the answers with the help of clues written at the bottom of this Thanksgiving Crossword.
Sudoku Puzzles for kids are fun and challenging puzzles that will keep them busy and engaged for hours.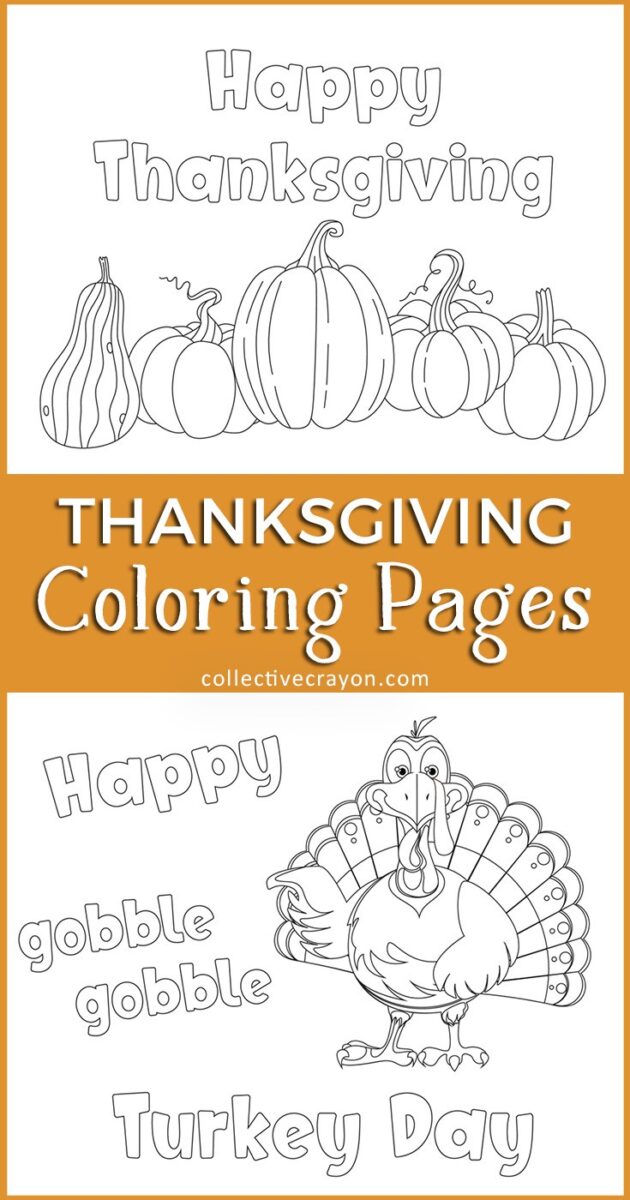 Download Free Thanksgiving Pages for Kids
Thanksgiving is a time to be grateful for all the wonderful things in life. These coloring pages can be used as a way to start a conversation with your kids about all the things they're grateful for.
Hope you enjoy coloring this collection of free Thanksgiving coloring pages with your loved ones. Make it a special one with a Thanksgiving meal and precious memories! Happy Thanksgiving!