This easy Chocolate covered strawberries recipe is simple to make and requires just a few basic ingredients. Of course, melted chocolate always makes everything taste better. So grab some fresh and juicy strawberries and get started!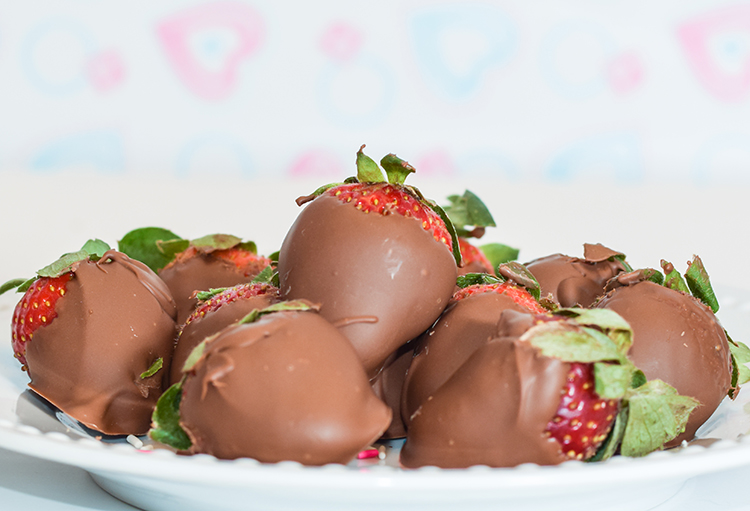 This post contains affiliate links and we will earn commission if you buy the products through those links. For more information, please read our disclosures here
This delicious dipped strawberries recipe makes for an easy treat and is perfect for valentine's day, mother's day, a Superbowl party, or any other special occasion.
It takes a few simple ingredients and is so easy to make! Melted Chocolate and fresh strawberries are all you need to get started.
How to make Chocolate covered strawberries
Before starting to make this dessert, you must ensure that the strawberries are really dry. After washing them properly under running water, pat them dry with a paper towel.
The chocolate coating won't stick properly if water drops are left on the strawberries. This can also result in the grainy texture of the Chocolate after strawberries are dipped in the melted Chocolate.
So, once you wash them with water, I'd recommend you let them dry on a paper towel or clean kitchen towel.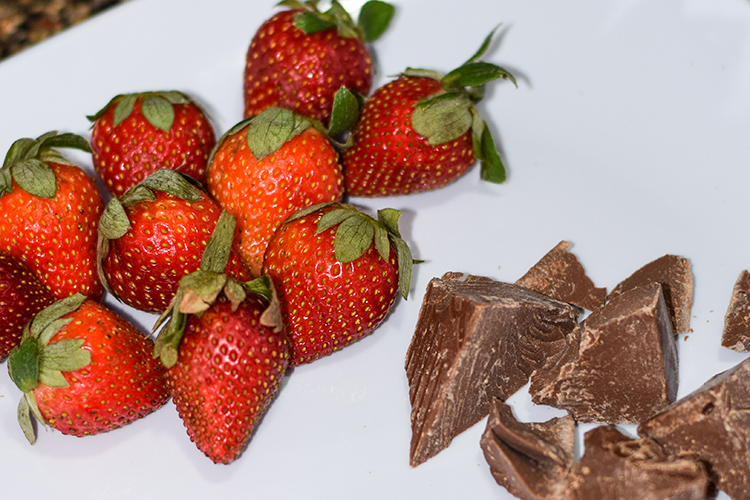 To make these, you need to melt the chocolate. You can use a double boiler on low heat to melt chocolate if you are comfortable using that. I melt them in the microwave.
Simply place the milk chocolate chips or chocolate bark in the microwave-safe glass bowl. Microwave at 30-second increments. Stir the Chocolate.
Microwave for another 30 seconds. Stir. Repeat until the Chocolate is melted. Line a baking sheet with parchment paper as the Chocolate is melting.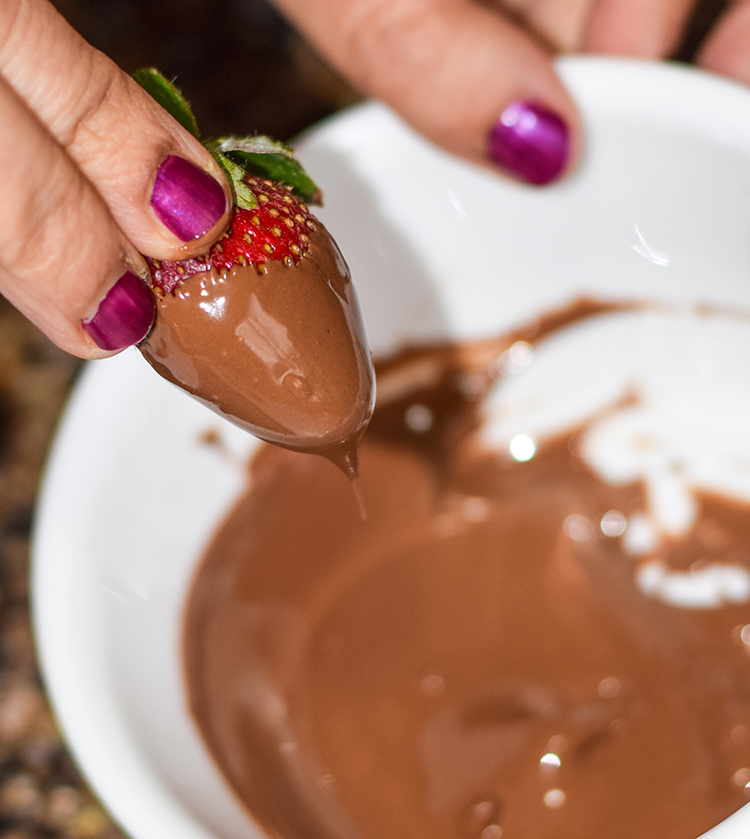 Working with one strawberry at a time, hold the top of one and dip it in the Chocolate. Swirl once or twice until it is coated evenly with the melted Chocolate.
Lift and twist slightly. This will let any excess chocolate fall back into the bowl. You can keep the single layer of melted chocolate or add another layer to make it more chocolaty.
Set the Chocolate dipped strawberries on parchment paper or wax paper. If you want to make them more festive, you can drizzle the strawberries with melted white chocolate or coconut flakes.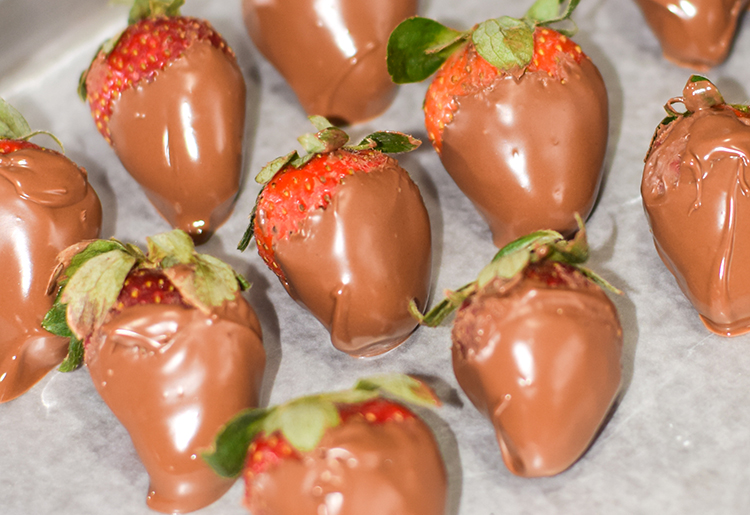 You can even coat them with sparkles. Let the chocolate strawberries set for about 30 minutes, or until it is dry to touch. Once the Chocolate is dried, transfer them to a serving plate.
Ingredients:
The process is pretty simple. Here are some basic ingredients to get started!
Strawberries
Milk Chocolate chips, Candy Melts or Dark Chocolate
Wax paper or parchment paper
Paper Towel
Piping bag or Ziploc bag (optional)
To make Chocolate covered strawberries: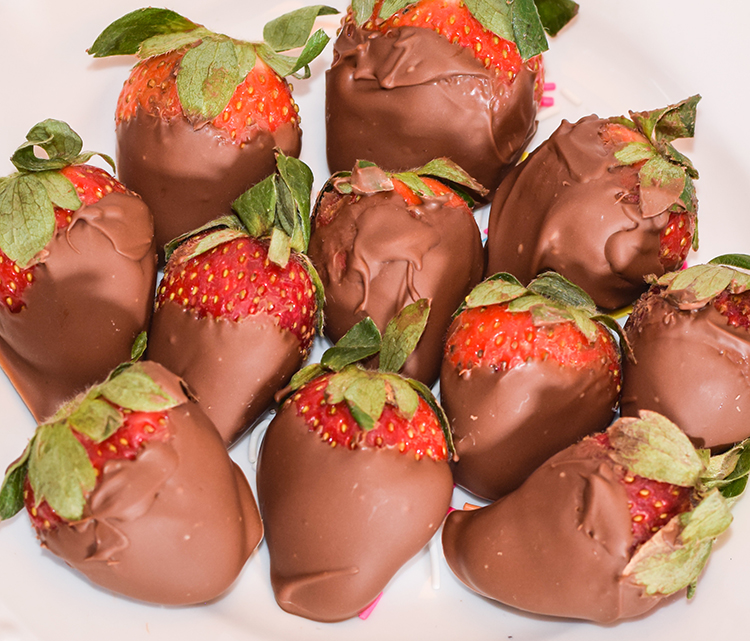 Start by washing the strawberries.
Dry them completely. A paper towel can be used to pat dry. Dry Strawberries will help the Chocolate adhere better.
Melt the chocolate chips in a microwave-safe bowl or over a double boiler. You can add coconut oil to help thin it out for easy dipping.
Dip each strawberry in the Chocolate, using a fork to roll it around until it is evenly coated. Ziploc or piping bag can also be used to drizzle the Chocolate on top of the strawberries.
Place the strawberries on a sheet of parchment paper or wax paper and allow them to cool until the Chocolate is set.
And that's it! One of your best Chocolate covered strawberry treat is now ready to enjoy.
What to do with leftover Chocolate and strawberries?
After making a batch of chocolate-covered strawberries, you may find yourself with some leftover chocolate and strawberries. You can use these helpful tips to use them later on.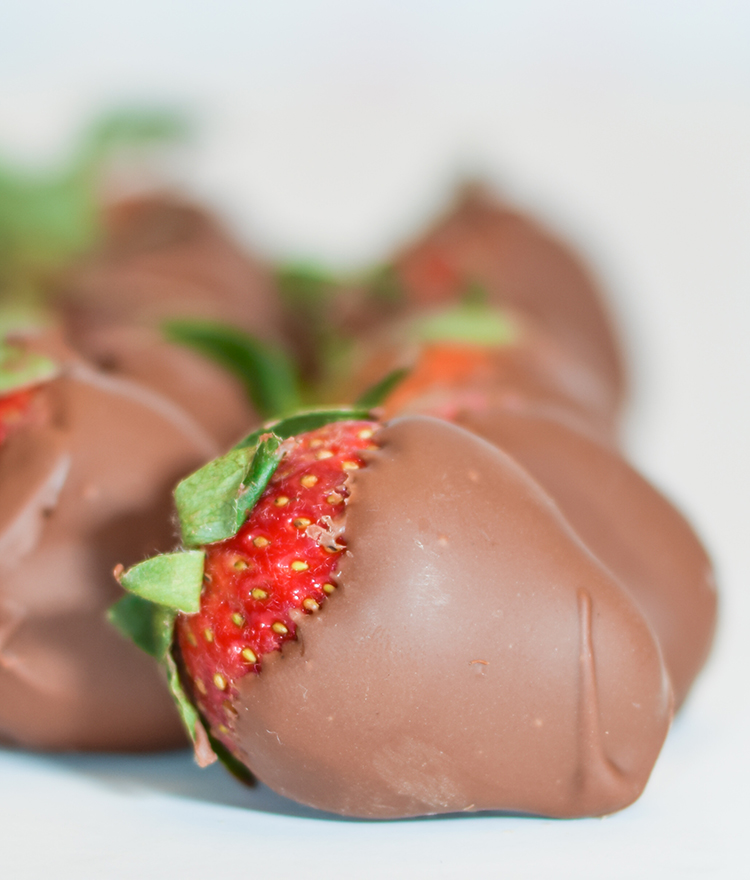 Place strawberries on a wire rack and let them cool and harden. You can use an airtight container to store them in the fridge for up to a week.
Make a beautiful and delicious fruit platter by placing the strawberries on a platter and drizzling them with leftover melted Chocolate.
Extra melted Chocolate can be used for dipping fruit, making chocolate sauce, or adding it to your coffee.
You can also use the Chocolate to make a birthday cake or other strawberry desserts.
Use the Chocolate and strawberries to decorate a birthday cake or other dessert.
Make the strawberry sauce and drizzle it on top of vanilla ice cream.
Try dipping them in chocolate sauce, add them to pies or cobblers, or use them to top off a sundae.
With a little imagination, you can turn leftover Chocolate and strawberries into something special. So don't let them go to waste – put them to good use!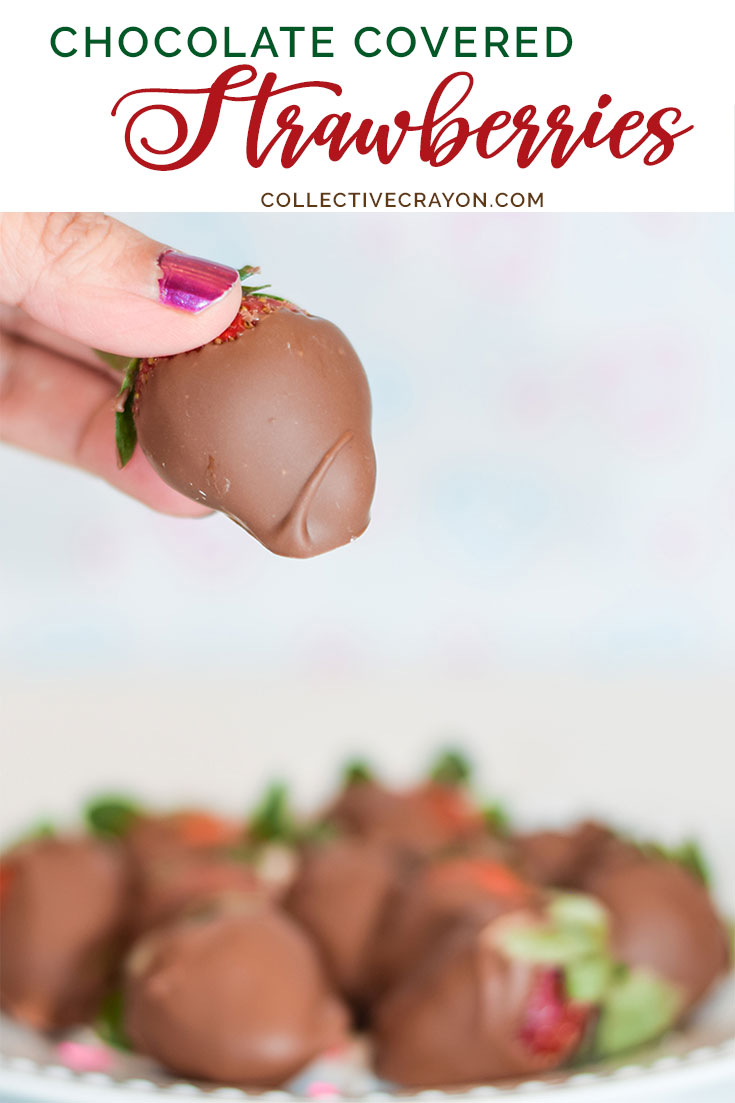 Enjoy these cool, sweet, and juicy strawberries with crunchy chocolaty shells.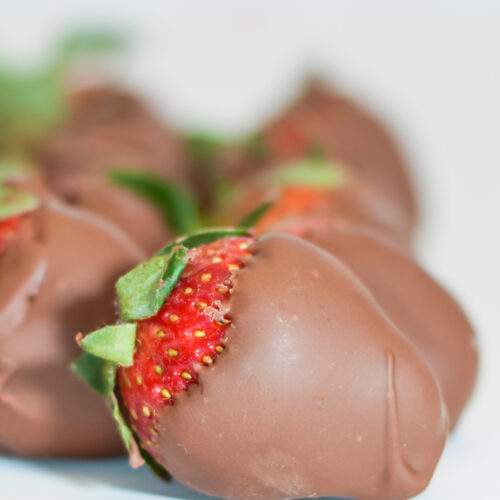 Chocolate Covered Strawberries
Chocolate Covered Strawberries are perfect for Valentine's Day, Mother's Day, and other special occasions. With only a few basic ingredients, this recipe is extremely easy to make and so delicious! Enjoy!
Ingredients
1

lbs

Strawberries

washed, well dried

2

cups

Milk Chocolate Chips
Instructions
Place the milk chocolate chips in a microwave-safe bowl.

Microwave for 30 seconds, and stir. Microwave for another 30 seconds. Stir.

Repeat until chocolate chips are melted.

Line a baking sheet with parchment paper.

Hold a strawberry from the top or long stem. Dip in the melted chocolate. Turn and swirl until it is coated evenly with chocolate. Lift and twist so that excess chocolate falls back into the bowl.

Set the coated strawberry on the parchment paper. Repeat with the rest of the strawberries.

Set these strawberries aside for 30 minutes or until the chocolate is dry to touch.

Transfer to a serving plate. Enjoy!