These avocado blueberry muffins are perfect for a quick breakfast for back to school or snack on the go. They're so good and made with fresh avocado and sweet blueberries; even a picky eater will love them!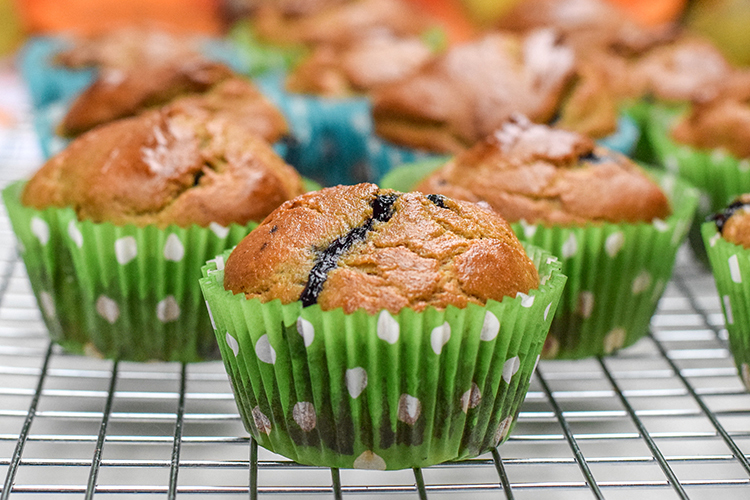 This post contains affiliate links and we will earn commission if you buy the products through those links. For more information, please read our disclosures here
As a busy mom, it's often hard to find the time to make healthy and delicious snacks for your family. But with this easy recipe for avocado blueberry muffins, you can have a yummy and nutritious snack!
These muffins are packed with flavor and good-for-you ingredients since they are made with whole wheat flour, fresh blueberries, and nutritious avocados.
Pack them for kids' breakfast or lunch, take them for a picnic or just enjoy them with coffee on weekends! They are also freezer-friendly snacks, so you can make a big batch and have them on hand for busy mornings.
Sweet and Savory Avocado Blueberry Muffins
These avocado blueberry muffins are the perfect blend of sweet and savory. The blueberries add a pop of sweetness, while the avocado gives the muffins a rich, creamy texture.
Packed with antioxidants and healthy fats, these muffins make for a great breakfast or snack option. The best part? They're so easy to make!
Healthy and Nutritious Snack
Avocados are a great source of healthy fats that help keep you satisfied and prevent blood sugar spikes. Blueberries are fiber-rich and contain antioxidants, which promote gut health.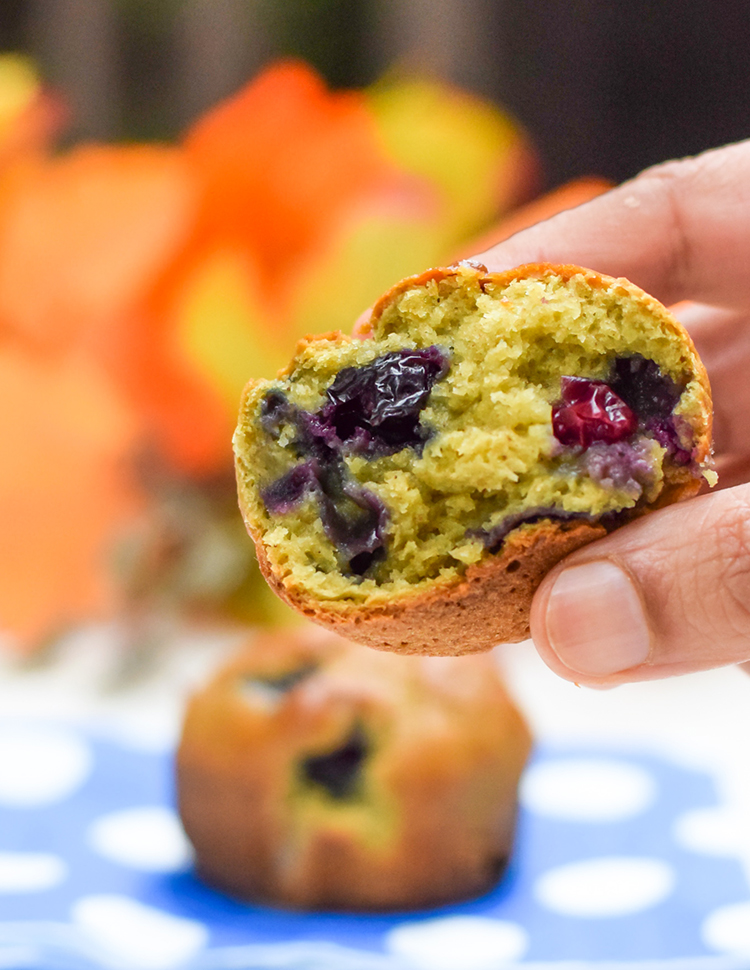 When combined, these two powerhouse ingredients make for a nutrient-dense muffin that gives you sustained energy throughout the day. This recipe uses whole wheat flour to add fiber and promote gut health.
Whole wheat flour is also a great source of vitamins and minerals, making these muffins a nutrient-rich snack option. Maple Syrup is a natural sweetener that's rich in antioxidants and minerals.
Tips on How to Choose the Best Ingredients.
When it comes to baking, using fresh, quality ingredients are key to making delicious muffins. When choosing avocados for this recipe, look for ones that are firm but yield to gentle pressure.
A ripe avocado skin that is green and the avocado flesh inside that is creamy white color would be an ideal choice.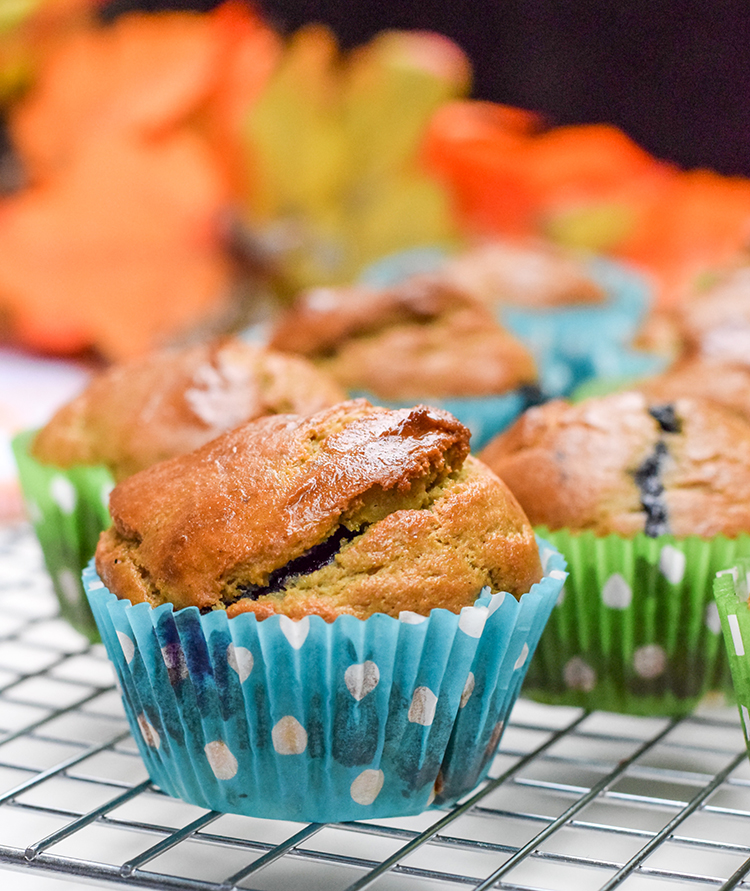 As for the blueberries, try to use organic ones if possible. If you can only find conventional berries, rinse them well before adding them to the batter.
This recipe uses white sugar that you can replace with maple syrup or brown sugar if you want to make these muffins completely refined sugar-free.
Whole wheat flour can be replaced with almond or oat flour if you want a gluten-free option. Save this recipe on a recipe card or online recipe planner.
These muffins can be enjoyed during kids' school breaks or the holiday season. For a larger gathering, simply make several separate batches. Enjoy!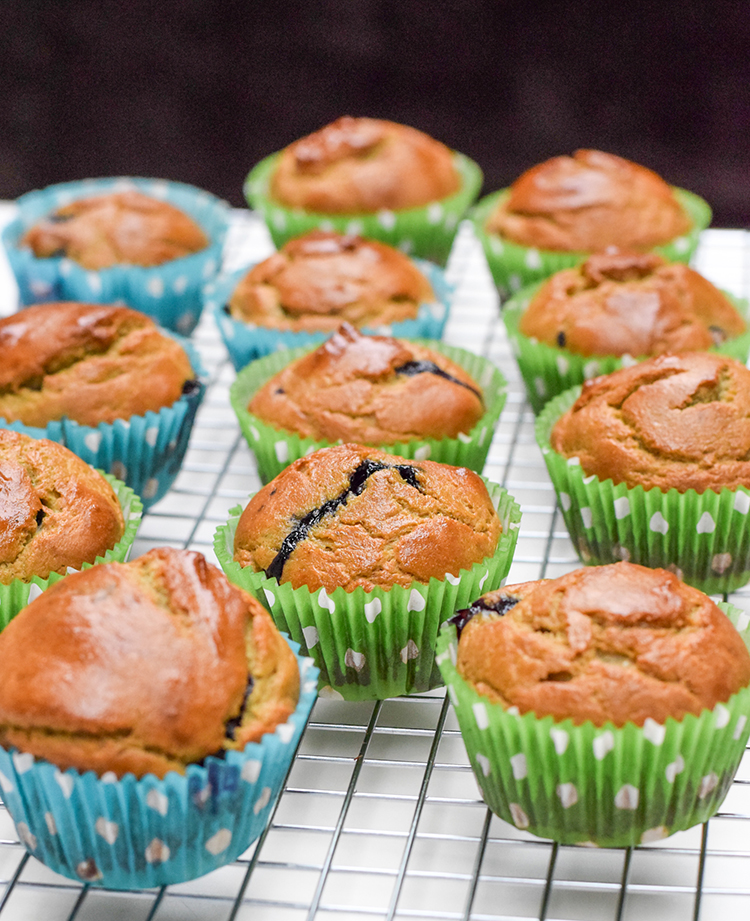 Enjoy the Muffins for Breakfast, Snack, or Dessert.
Blueberry avocado muffins are best served fresh and warm straight out of the oven. But if you're looking for other ideas, here are a few suggestions.
Try topping your muffin with a dollop of Greek Yogurt and a sprinkle of granola for breakfast.
Pair your muffin with a cup of green tea or iced coffee for a midday snack.
Top your muffin with a scoop of ice cream or a drizzle of chocolate sauce for dessert.
Extend the shelf life of these muffins by storing them in an airtight container in the fridge for up to 4 days. These muffins can be frozen for up to 1 month. Simply place them in a freezer bag or container and thaw them overnight in the fridge when you're ready to enjoy them.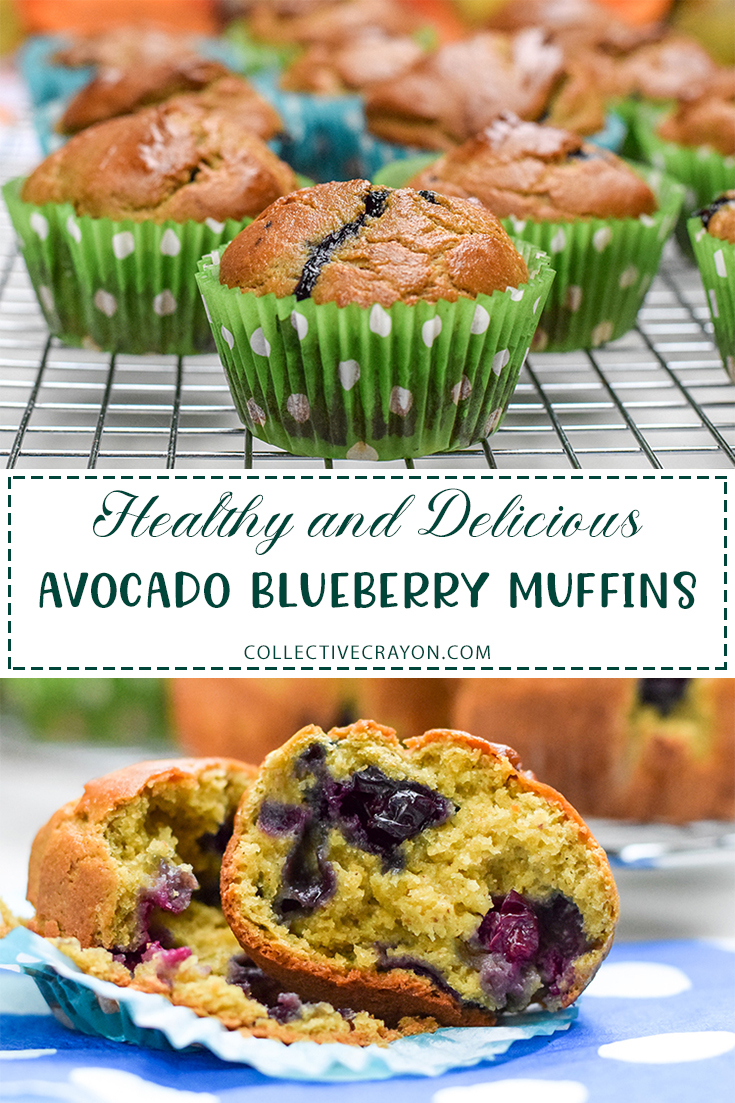 These delicious muffins will hit the spot no matter how you enjoy them. So next time you crave something sweet yet nutritious, try out these incredibly moist and flavor-rich snacks!
Looking for more healthy recipes? You cannot go wrong with this Avocado Blueberry Smoothie or this Whole Wheat Banana Bread.
How to make Delicious Avocado Blueberry Muffins
These avocado blueberry muffins are delicious and nutritious snacks that are in just a few minutes.
Ingredients
1

Avocado

ripe, seeded, peeled

2

cups

Whole Wheat Flour

1

Egg

2

tsp

Baking Powder

1/2

tsp

Baking Soda

1/2

tsp

Salt

1

cup

Blueberries

fresh

3/4

cup

Sugar or Maple Syrup

1

tsp

Vanilla Extract

1/2

tsp

Cinnamon

1

cup

Greek Yogurt
Instructions
Preheat the oven to 375 degrees F. Line the muffin pan with 12 paper liners. Spray each tin with oil or cooking spray.

Mix the dry ingredients like whole wheat flour, baking powder, baking soda, cinnamon, and salt in a medium bowl. Set aside.

In a large bowl, scoop out the seeded avocado and blend well with a hand mixer at medium speed. Beat until almost smooth. Add sugar and beat until well blended.

Add the egg to this avocado mixture, beating until completely blended. Add the vanilla and the yogurt and mix well again.

Take the flour mixture and gently add a small amount at a time and mix well with the wet ingredients in a blender until combined.

Bring the mix to your desired consistency. Gently fold in the blueberries.

Pour the batter into the 12 muffin cups, filling 2/3 to the top.

Bake for 25-30 minutes or until a wooden toothpick comes out clean. Cool the pan on a rack for 5 minutes before removing it from the oven.

Serve warm or at room temperature.