These Hash Brown Egg Breakfast Muffins are perfect for busy mornings. They are easy to make, and the muffin cups can be customized with your child's favorite toppings. These muffins have hidden veggies, so your child will get a nutritious start to the day.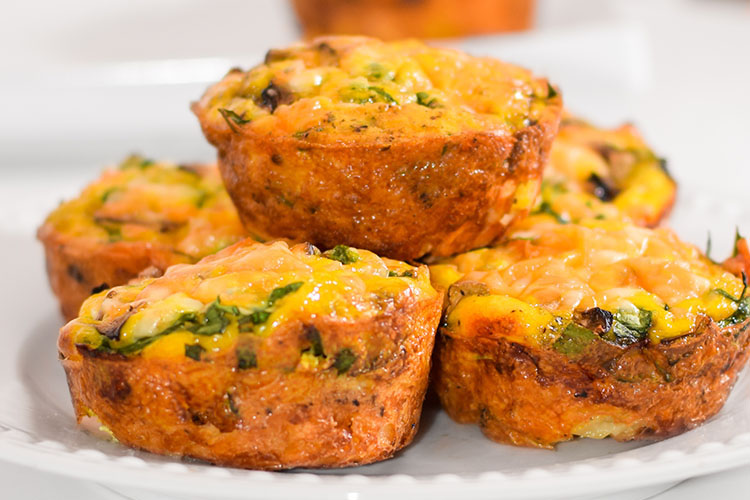 This post contains affiliate links and we will earn commission if you buy the products through those links. For more information, please read our disclosures here
It's that time of the year again: back to school for the kiddos! As parents, we always look for fun, healthy, and quick breakfast ideas that our kids will love.
Along with new clothes, school supplies, and a new backpack, it's critical to have a tasty, simple, and easy breakfast recipe that everyone in the family will enjoy.
These Hash Brown Egg Breakfast Muffins are perfect for kids, and they're packed with hidden veggies! They're healthy, delicious, and nutritious!
Hash browns, eggs, and veggies: A Perfect Morning Breakfast
A healthy breakfast should include a balance of carbohydrates, proteins, and healthy fats. Potatoes, eggs, and vegetables are all great sources of healthy nutrients that can help power your kid's day.
Carbohydrates give kids energy to run and play, while proteins help to build and repair muscles. Adding a few healthy veggies to their breakfast plates is a great way to sneak in some extra vitamins and minerals.
So go ahead and add some potatoes, eggs, and veggies to your kid's breakfast today! They'll be sure to thank you for it later.
The Benefits of Eating Breakfast for Kids
Weekday mornings are always busy for parents and children. Get the kids dressed and out the door as quickly as possible so you can get to work on time.
However, if you take a few minutes to sit down and enjoy a healthy breakfast with your kids, you'll set them up for physical and mental success.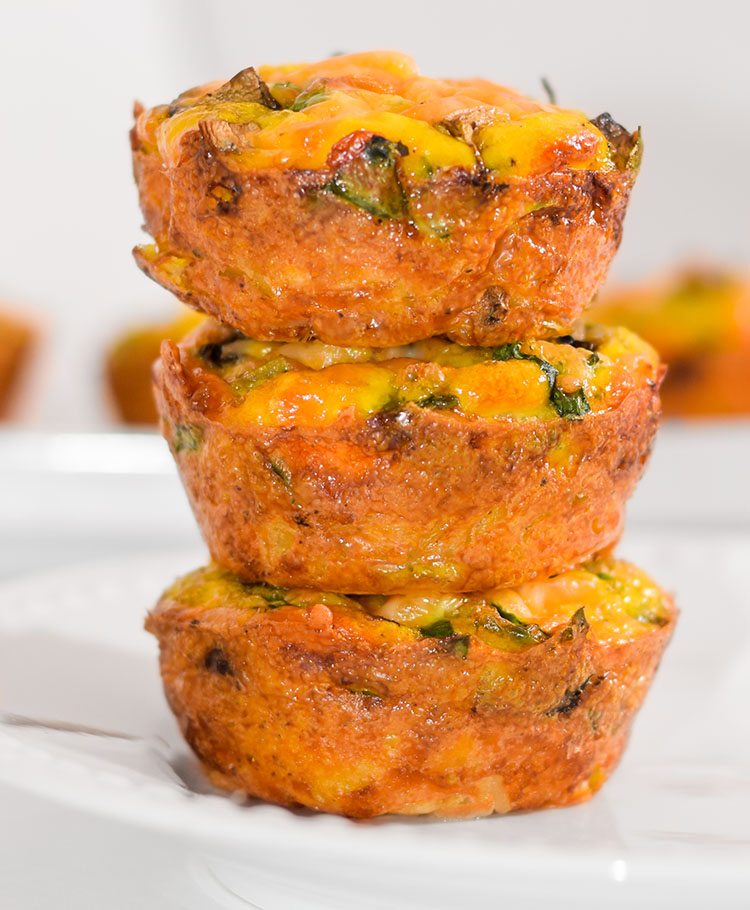 Kids need a healthy breakfast that provides the energy and nutrients to power through a busy day of school and extracurricular activities.
Plenty of quick and easy recipes will please even the pickiest eaters if you're short on time. Just like these breakfast muffins that only take a little time to prepare.
You only need a few simple ingredients like a hash brown, eggs, and veggies. You can use bell peppers, egg whites, cheddar cheese, or any of your favorite ingredients.
How to make Hash Brown Egg Breakfast Muffins
These healthy breakfast egg muffins are easy to make and perfect for a busy weekday morning. You will need two hash browns, two eggs, and some chopped veggies.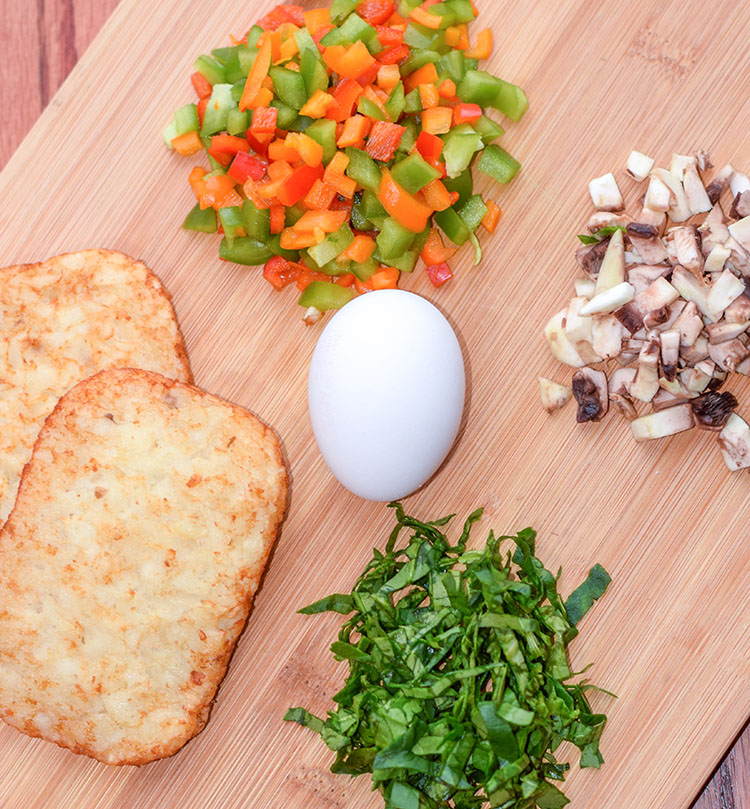 Thaw the frozen hash browns in the microwave to make these breakfast muffins. Use brown potatoes if you do not want to use the hash browns.
Boil them and peel the skin when they cool down. Grate the thawed hash browns or boiled potato. After preheating the oven to 400 degrees, spray the muffin pan with nonstick cooking spray like olive oil.
Take thawed hash brown, shred them or break them into two pieces. Place a piece into each muffin tin cup.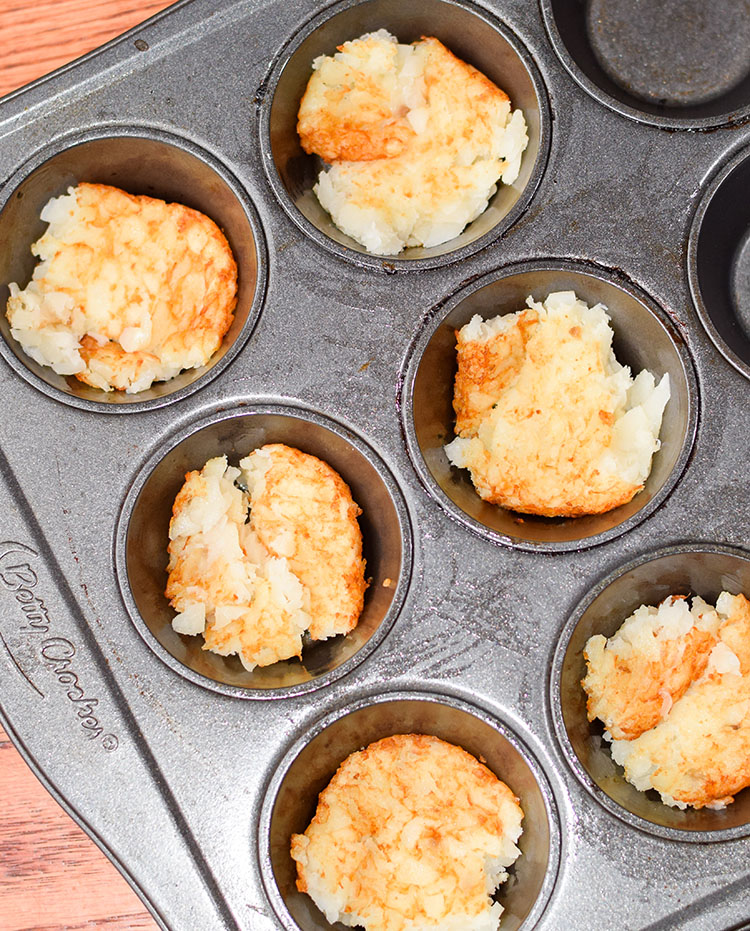 Use the bottom of the glass or a rubber spatula to press them well into the cups.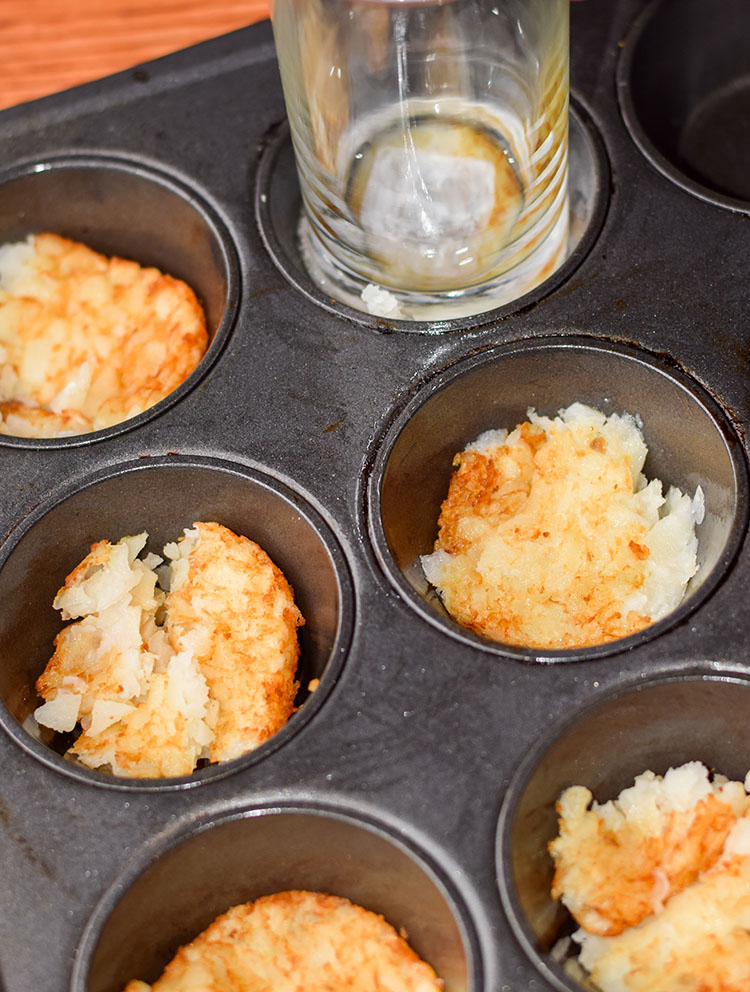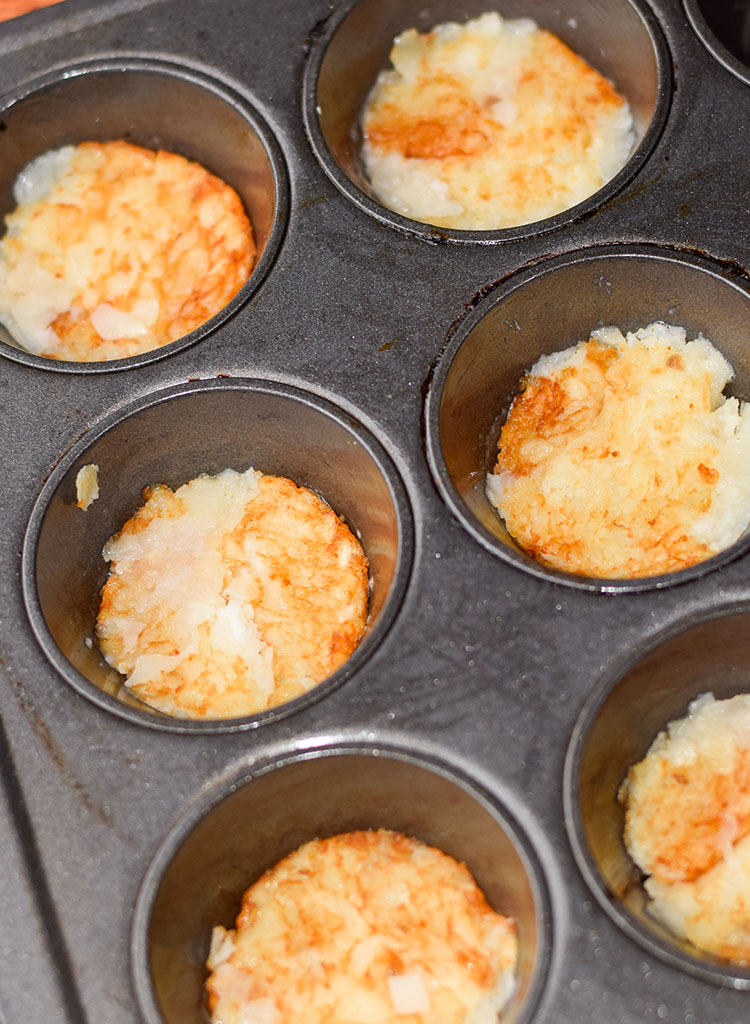 Place the chopped green pepper and red pepper on these hash browns.
Place chopped spinach, mushrooms, red bell pepper, green onions, or any other veggies of your choice.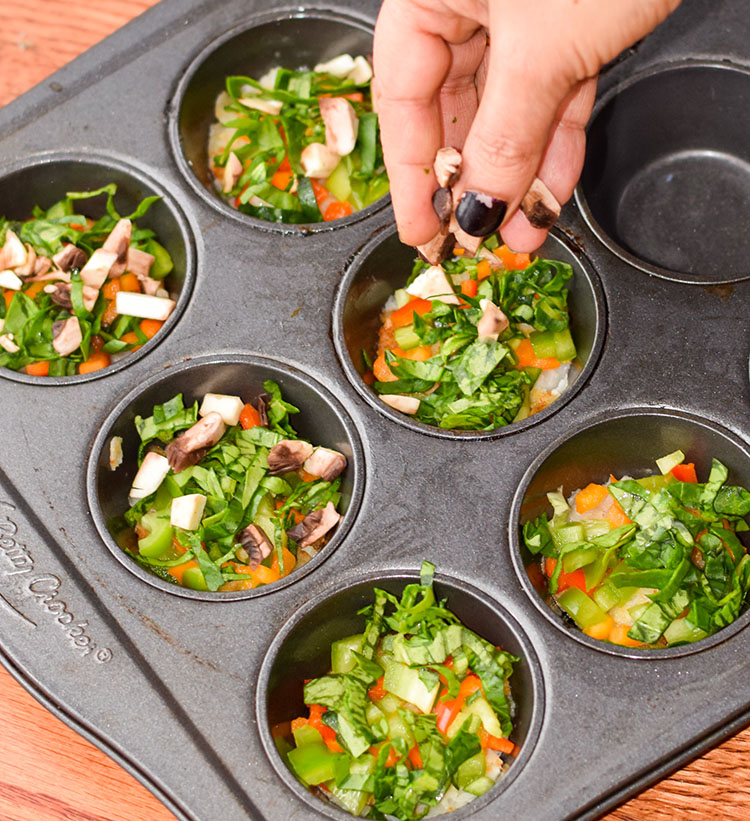 Beat the eggs in a large bowl, and add salt and black pepper. Pour egg mixture on the veggies.
Place the muffin pan in the oven, and bake until the eggs are done.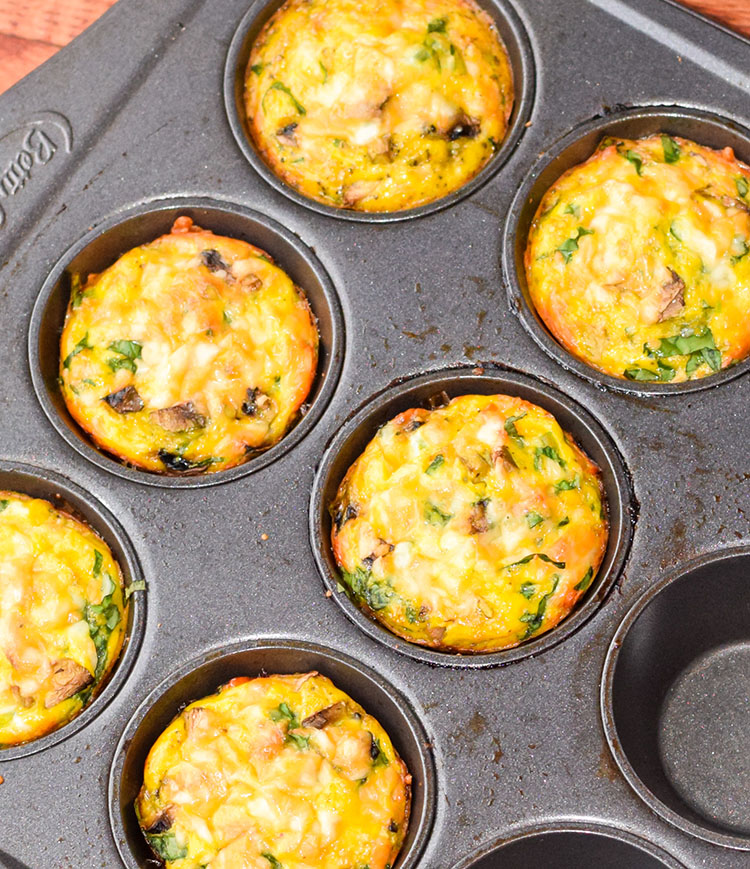 Besides making them for busy weekday mornings, you can make these for Christmas morning, weekend breakfast, baby shower parties, hiking trips, or make ahead breakfast. A nutritious combination of healthy fats, protein, and vitamins, these muffins are sure to be a crowd pleaser!
These on-the-go breakfast muffins are super delicious and full of nutrients you want your children to consume.
How to store leftover egg muffins?
The best way to store leftover healthy egg muffins is in an airtight container in the fridge. Enjoy them for up to four days this way.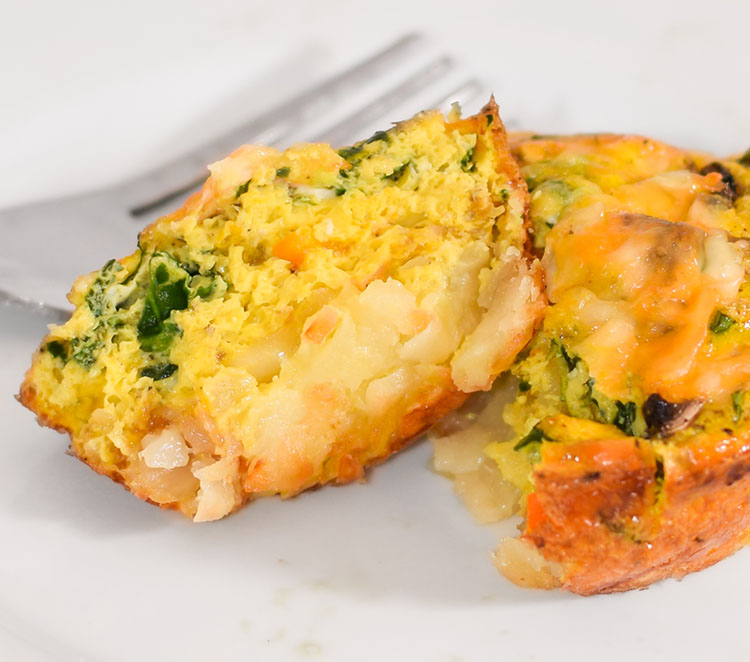 Meal prep enthusiasts will love being able to grab a muffin or two from the fridge for a quick and easy breakfast that's already been made.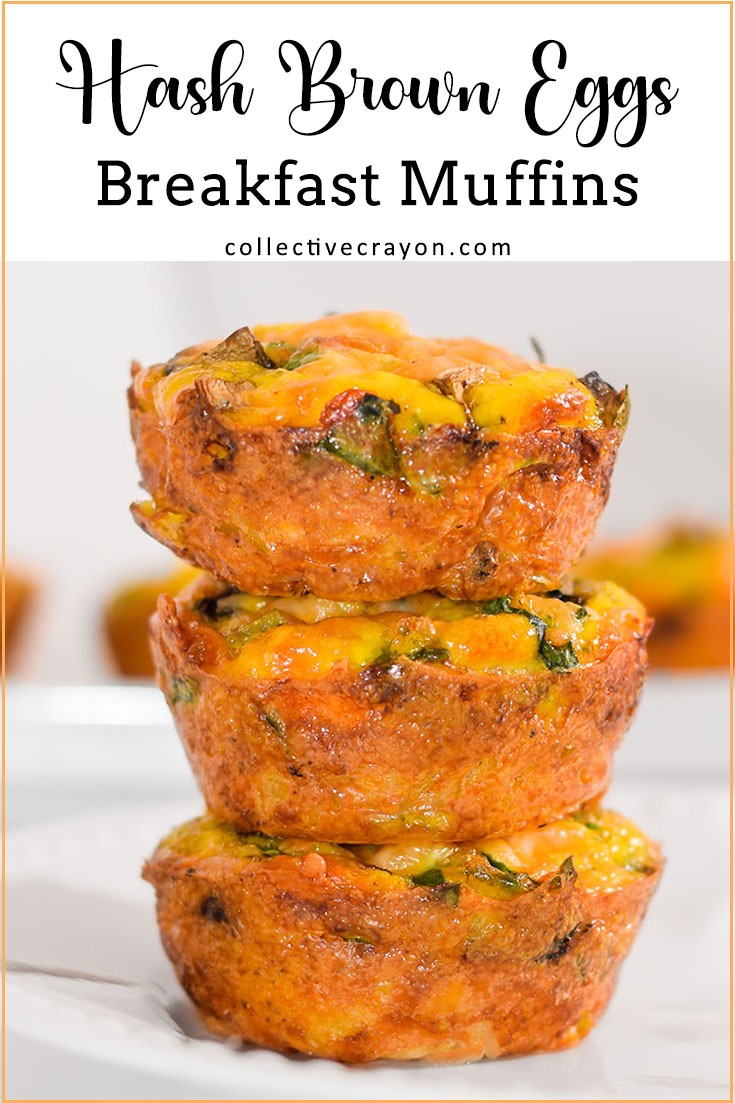 Egg muffins are a versatile and delicious breakfast option, and now you know the best way to store them so you can enjoy them all week long!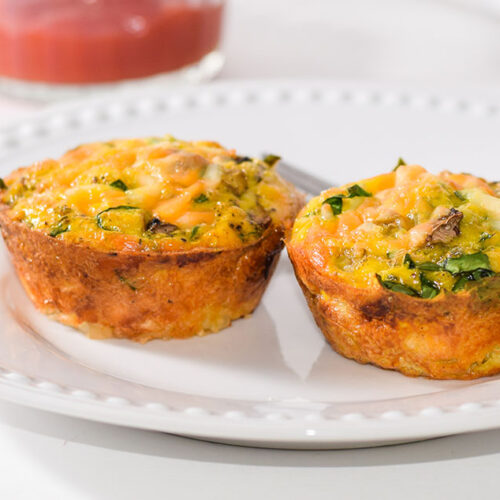 Hash Browns Eggs Veggie Breakfast Muffins
These hash browns eggs veggie muffins are the perfect combination of healthy fats, carbohydrates, and nutrients. Loaded with hidden veggies, these are sure to be your kids' favorite morning breakfast!
Ingredients
2

Hash Browns

thawed

2

Eggs

4

tbsp

Butter

1

tsp

Salt

1

tsp

Black Pepper

ground

1/2

Green Bell Pepper

finely chopped

1/2

Red Bell Pepper

finely chopped

1/2

cup

Mushrooms

finely chopped

1/2

cup

Spinach

finely chopped

1/4

cup

Cheese

grated (optional)
Instructions
Preheat the oven to 400 degrees

Spray a muffin tin with cooking spray. Grate the thawed hashbrowns, and fill the muffin tins with one layer of grated hashbrowns. Press with the glass bottom so that they are evenly layered.

Sprinkle chopped green bell pepper, red bell pepper, chopped spinach, and then chopped mushroom pieces on the shredded hash brown.

In a medium bowl, beat eggs, salt, and black pepper. Pour the egg mixture into the muffin tin on top of the mushroom pieces.

If using cheese, sprinkle it on top of the egg mixture layer.

Bake until eggs are set, for around 20 -25 minutes.