This blueberry avocado smoothie is a delicious and nutritious way to start your day. This smoothie is a quick and perfect breakfast on the go, loaded with fresh blueberries, avocado, and yogurt.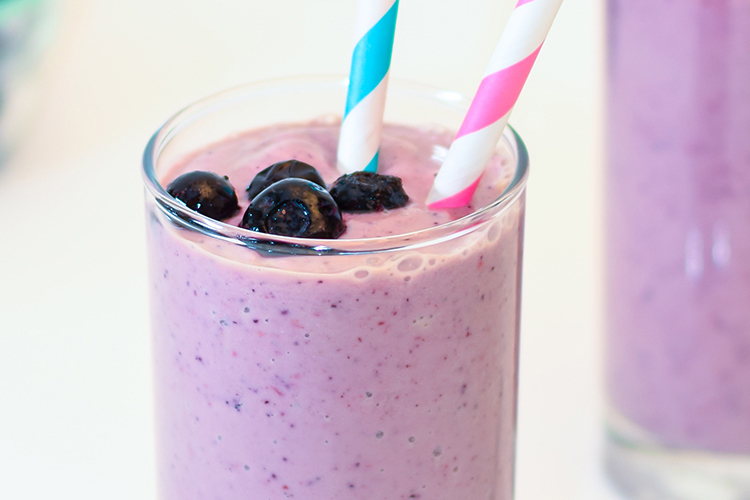 This post contains affiliate links and we will earn commission if you buy the products through those links. For more information, please read our disclosures here
I love this healthy breakfast smoothie because I can get my daily dose of fruits. It's perfect for those days when you want something light and refreshing. The best part is that it's a great way to use up any fresh avocados you might have on hand.
What's in this healthy smoothie?
It's made with fresh avocados, fresh blueberries, and Greek yogurt. Add a touch of honey and a couple of ice cubes to make a delicious smoothie. Of course, you can substitute with your favorite ingredients.
Instead of fresh blueberries, you can use frozen blueberries. If you want to add extra protein, almond milk or protein powder are both good options.  Ultimately, the best ingredient to use is whatever you have on hand and what you think will taste best.
Adding oat milk or cashew milk is a great option to make a vegan smoothie. You can skip using anything made from dairy milk. You can try to get as creative as possible with your healthy smoothies!
Benefits of Blueberry Avocado Smoothie
Avocado blueberry smoothie is full of nutrients, fiber, and healthy fats essential for our body.
Blueberries are not only delicious but also packed with nutrients and offer a range of health benefits. They contain antioxidants, which can help to protect cells from damage.
They are also a good source of fiber, vitamin K, vitamin C, and manganese. These super fruits are low in calories and high in water content, adding a nice dose of healthy fats.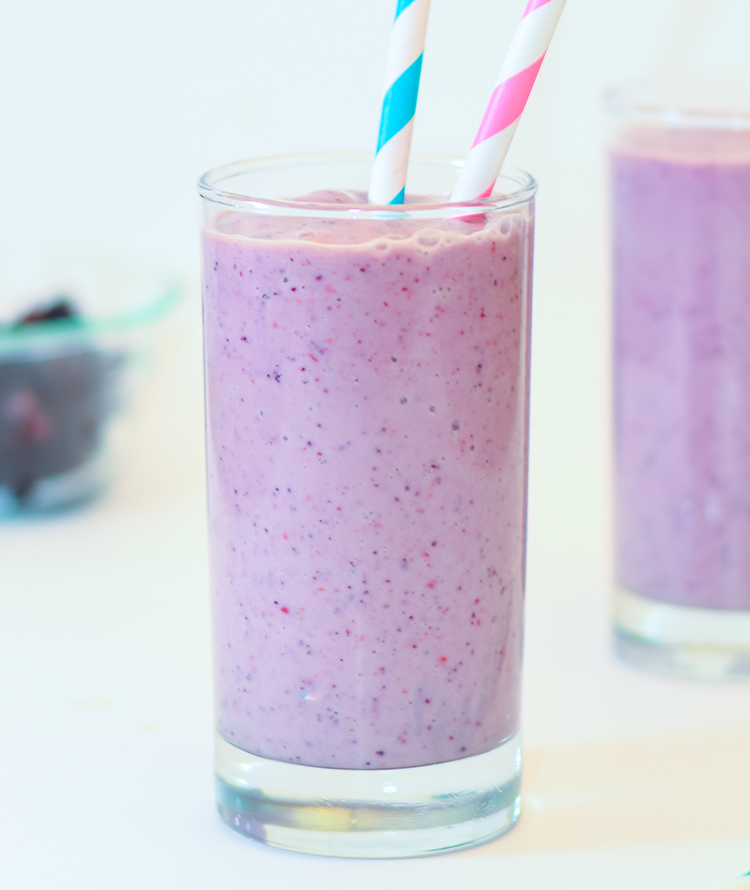 Avocados, just like blueberries, are a delicious and nutritious fruit. The Health benefits of avocados are numerous. They are a good source of vitamins, dietary fiber, and minerals and contain monounsaturated fats, which can help lower cholesterol levels.
For a delicious creamy texture and thicker smoothie, add an extra piece of avocado.
Greek yogurt is another healthy ingredient in this smoothie. It contains more protein than plain yogurt. It provides other important nutrients, such as calcium, potassium, and vitamin D. It is also a healthy alternative to higher-fat dairy products.
Honey. Unlike refined sugar, honey is rich in vitamins, minerals, and antioxidants. It also contains antibacterial and anti-inflammatory properties. Honey is considered a more healthful alternative to sugar, and recent research has shown that it may offer several benefits.
Creamy Blueberry Avocado Smoothie
This blueberry avocado creamy smoothie is the perfect way to start your day. Packed with nutrients and antioxidants, it will give you the energy you need to tackle whatever comes your way.
It's so easy to make! Just combine 1 cup of blueberries, an avocado, Greek Yogurt, and a tablespoon of honey in a blender and blend until smooth.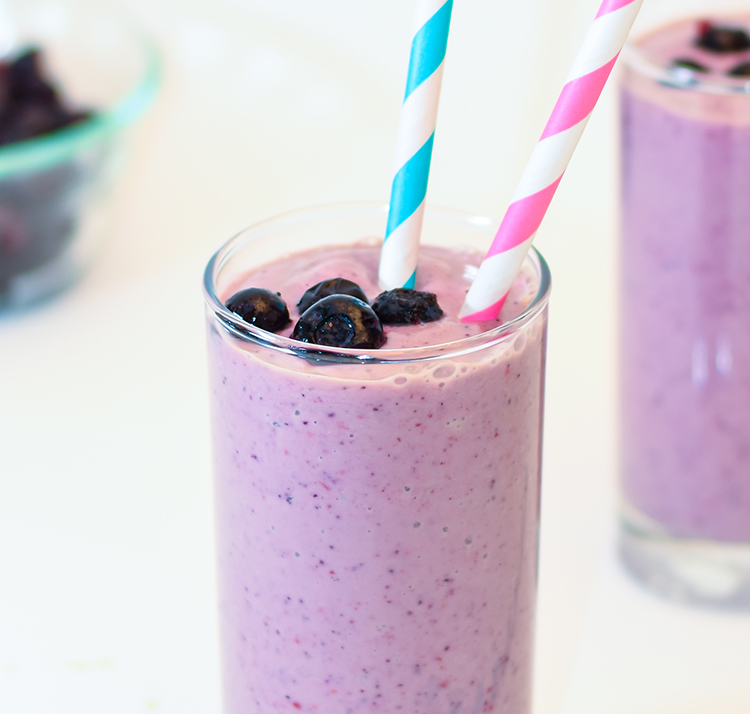 This healthy, creamy blueberry smoothie comprises simple ingredients packed with vitamins, minerals, and antioxidants. It's incredibly easy to make – simply combine all the ingredients in a blender and blend until smooth.
Top with coconut flakes. Enjoy the blueberries and avocado goodness. Try to make it part of your daily routine.
What to do with leftover Avocado Smoothie?
Blueberry avocado smoothie is a delicious and healthy way to start your day. But what if you have the leftovers? Here are four easy and delicious ideas for using up your leftover smoothie:
Refreshing Popsicle. Pour into Popsicle molds. Freeze and enjoy a delightful and refreshing treat on a hot day.
Smoothie Bowls. Make a smoothie bowl by topping it with granola, fruit, or nuts.
Healthy Ice Cream. Use as a base for nourishing ice cream by blending with frozen banana and a little milk or cream.
Nutritious Breakfast. Mix with yogurt to create a balanced breakfast or snack.
No matter how you use it, your leftover smoothie will be delicious!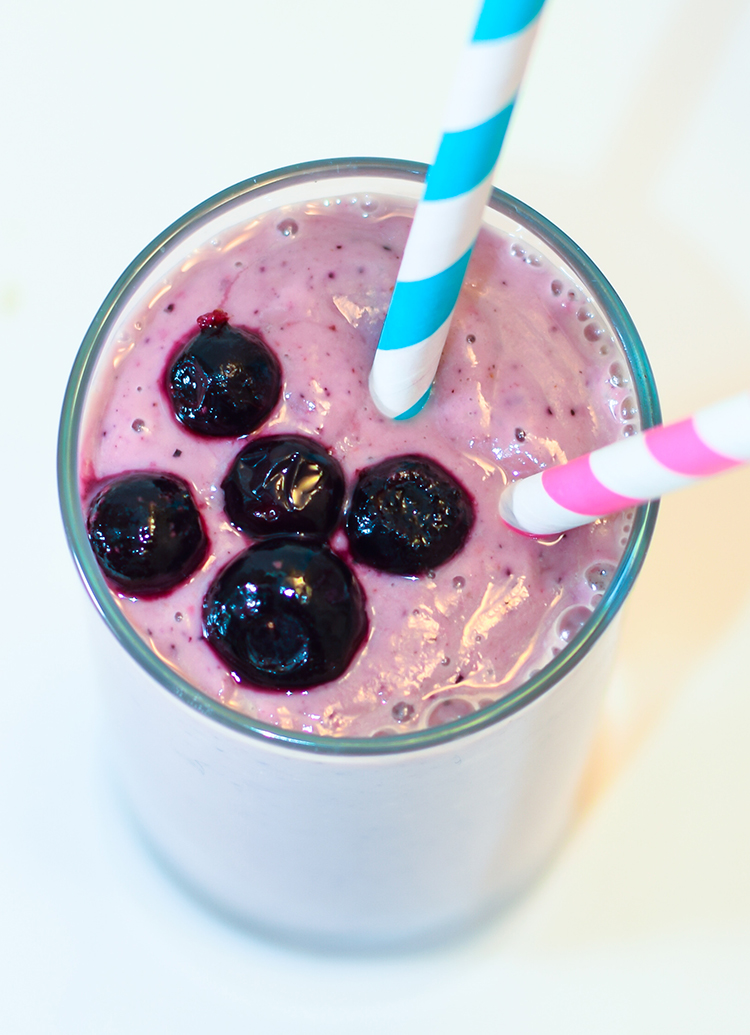 Make sure to give this creamy avocado smoothie a try! This delicious and healthy drink is perfect for a summer morning or afternoon. It takes a few minutes to make, so it makes for a quick breakfast, and you can enjoy it any time.
So next time you're craving a delicious snack, you now know about one of the healthy smoothie recipes that require only a handful of ingredients.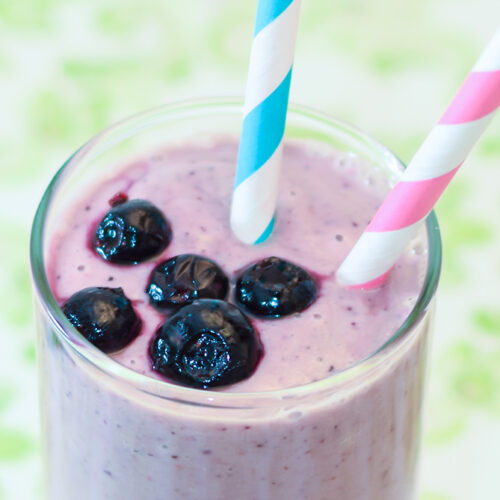 Healthy Breakfast Avocado Smoothie
Start your day with this refreshing drink to fuel for the entire day. Made with simple ingredients found easily at home, making this smoothie is a no-brainer.
Ingredients
1

Avocado

peeled, pitted

3

cups

Blueberries

fresh or frozen

1

tbsp

Honey

1/2

cup

Vanilla Greek Yogurt

1

cup

Water or Ice Cubes
Instructions
Blend all the ingredients in a high-speed blender until you get a smooth texture. Add more water to reach desired consistency.